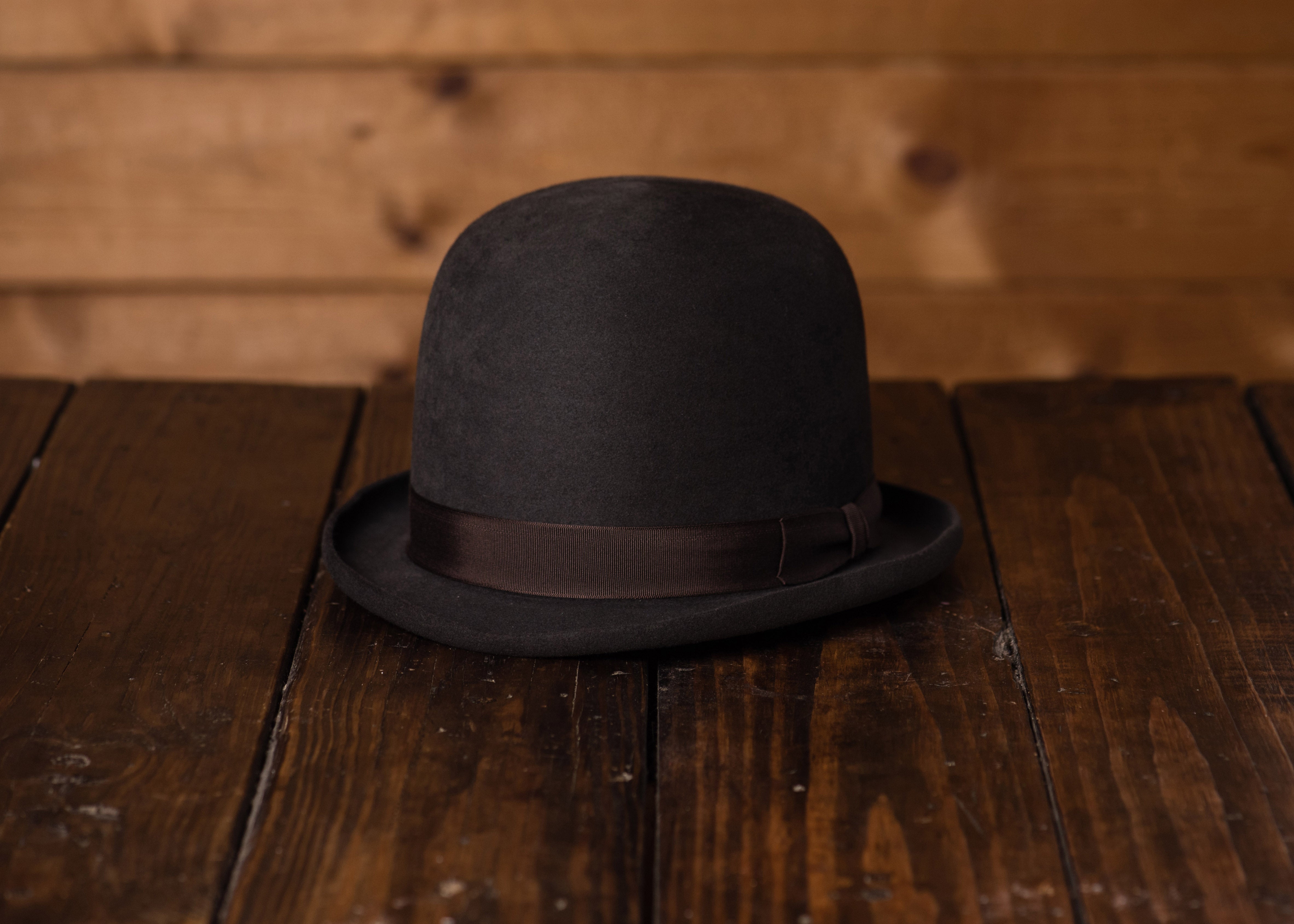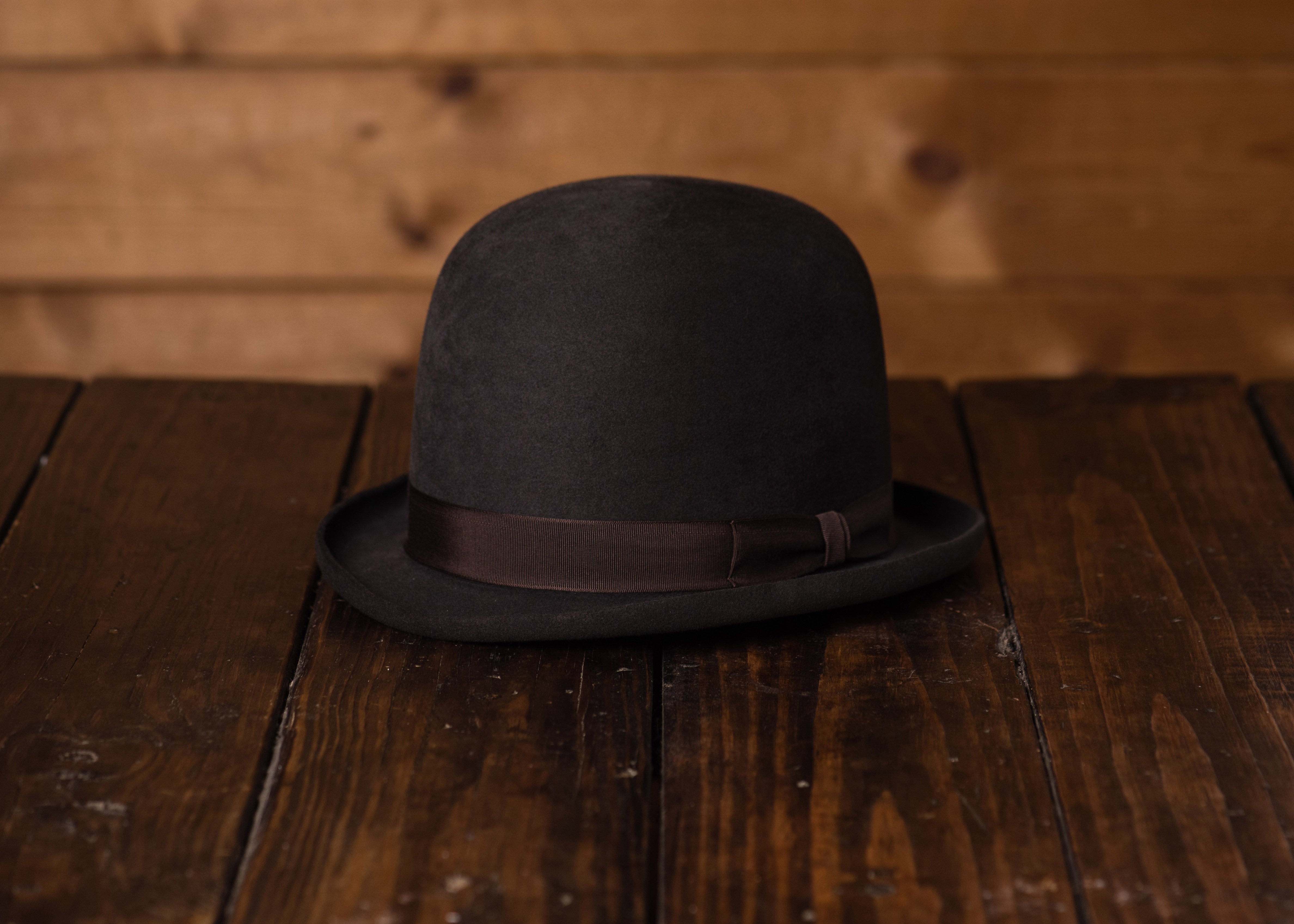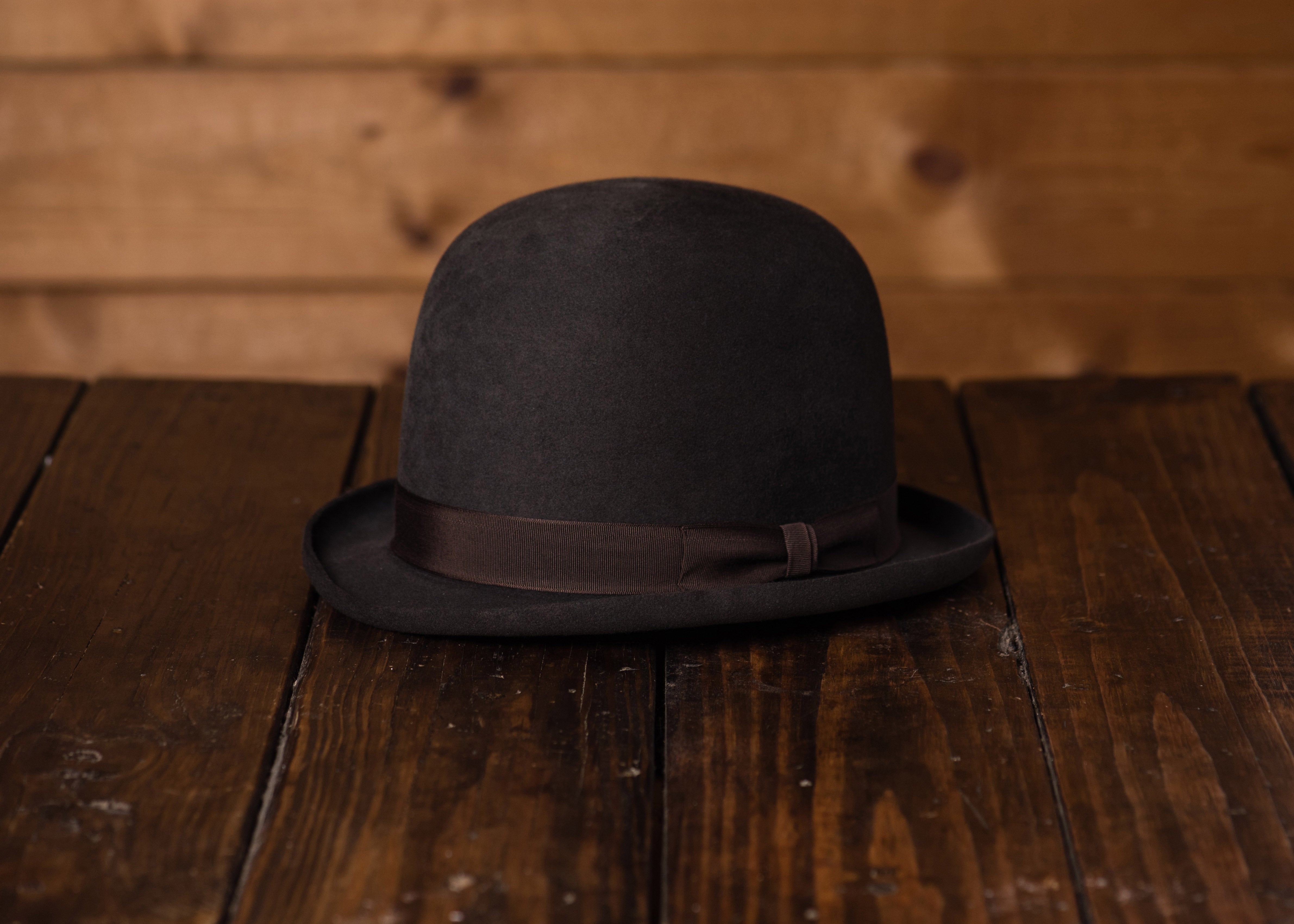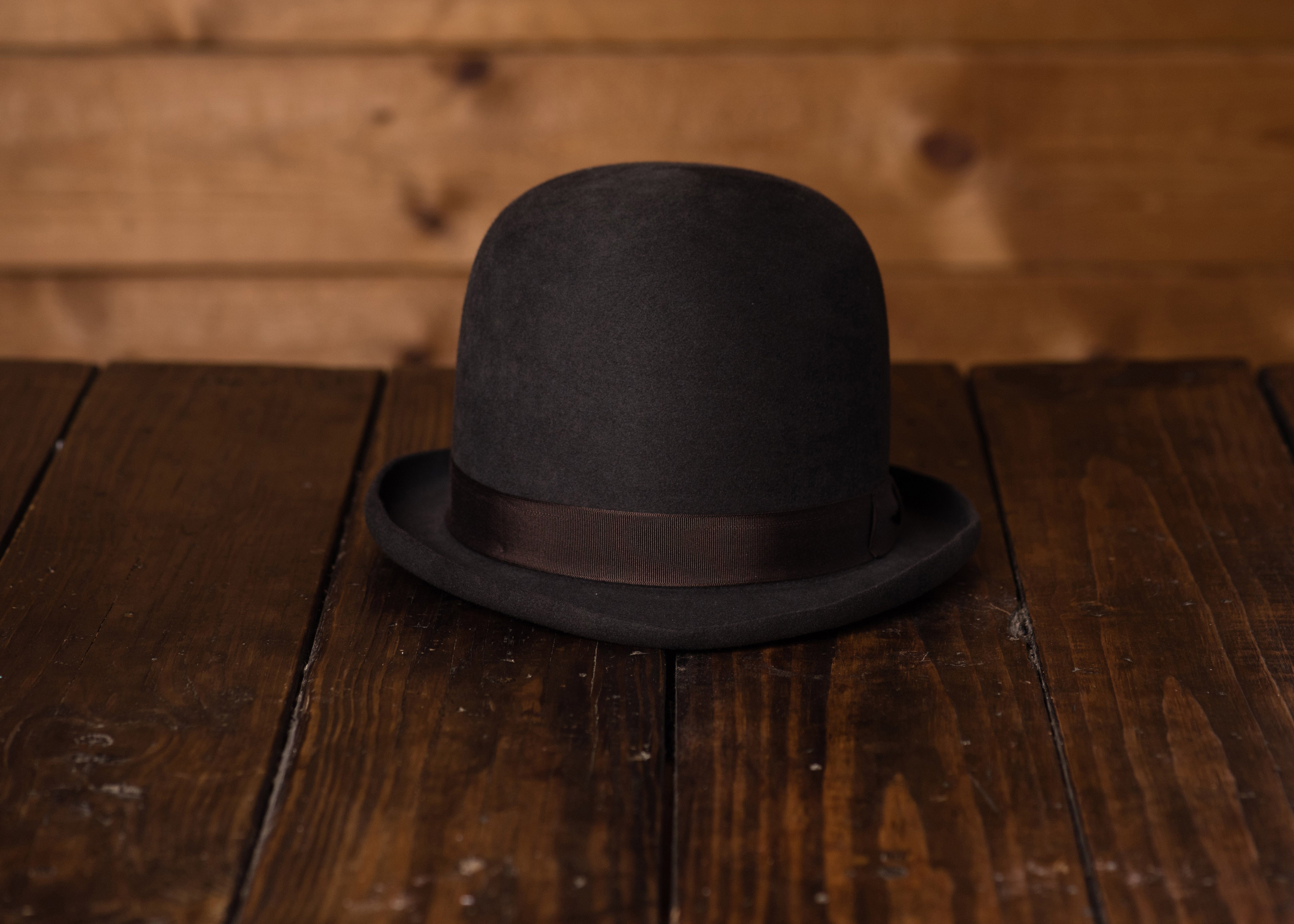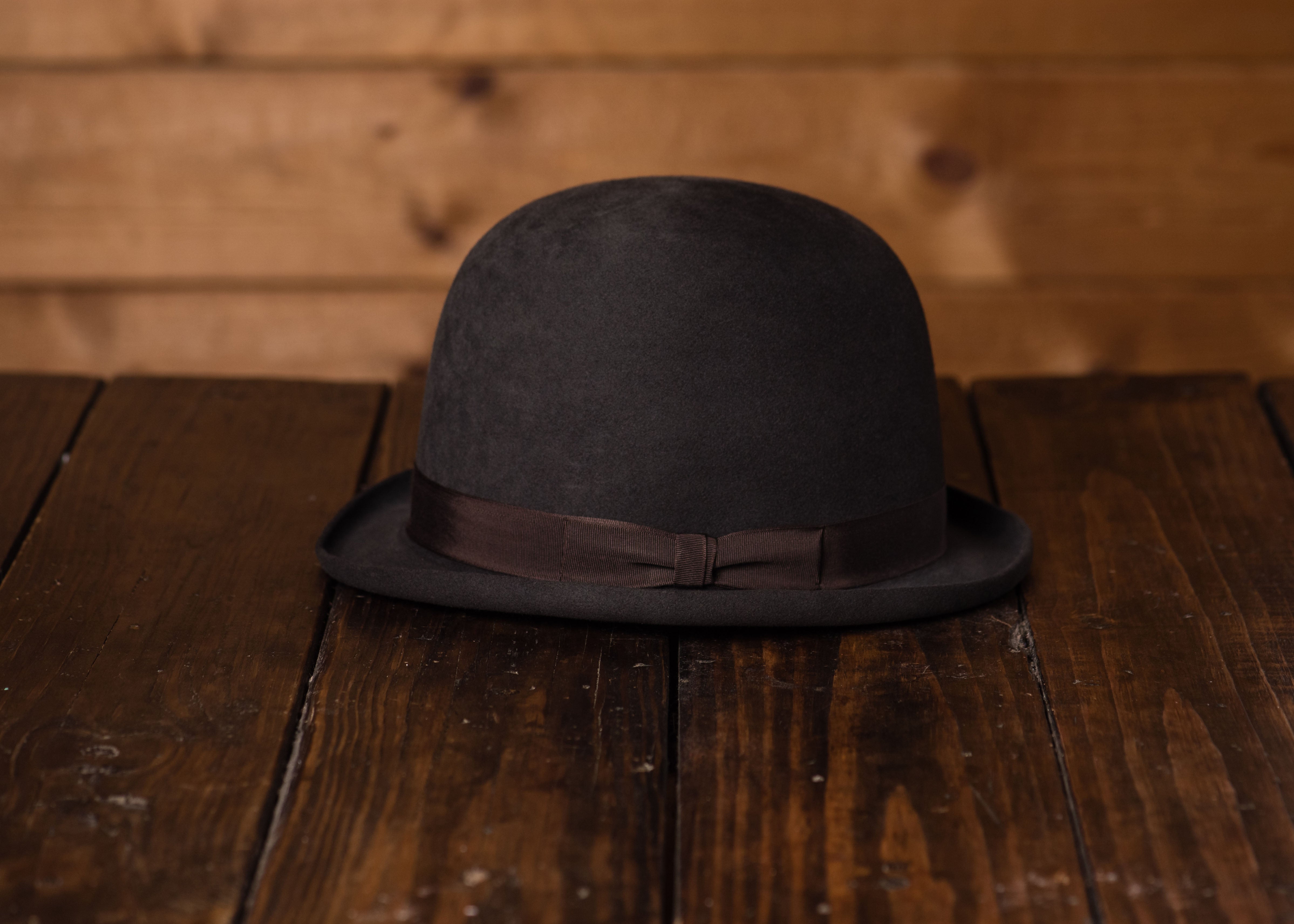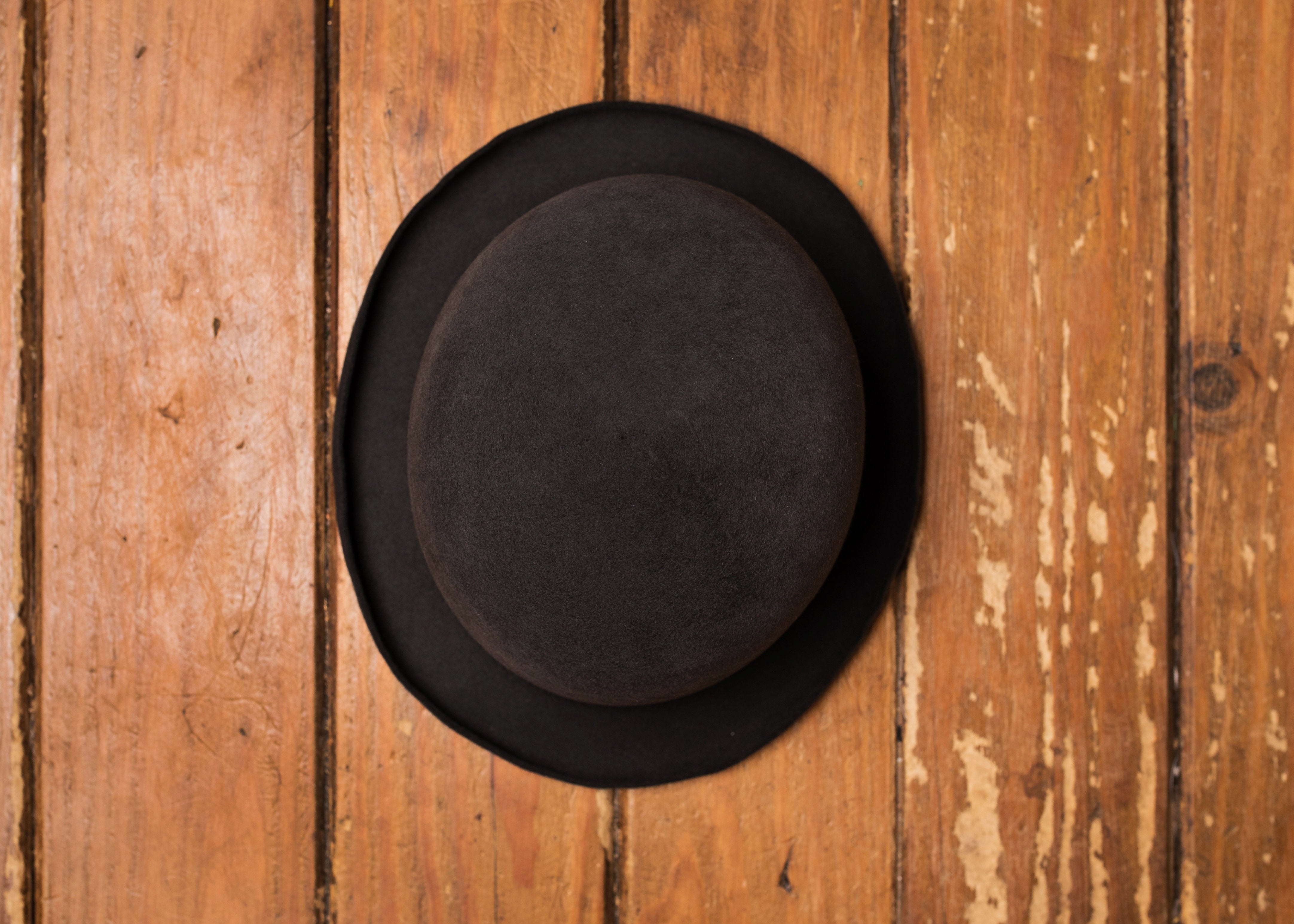 The Soup Kitchen
The Soup Kitchen is one of our signature hats which is a unique, petite 1920's style Derby which features an even shorter brim than the English style and a little bit higher crown.
It is a very fashion-forward hat, evoking that classic look of a drunken hobo hat from times past. It has a short rolled brim with a round dome crown and raw edge. Shown in Dark grey w/ brown band. 
If uncertain of your hat size, use a seamstress tape measure to measure around your head just above the ear and around the forehead level. Hold the tape firmly, but not too tight; you want your hat fitted, but comfortable and not extremely tight. Then let us know your measurement in inches.
Bykowski Tailor & Garb hats are made on original antique hat blocks and are hand made in Austin, TX - USA. Your choice of 5x or 100x beaver fur felt.
Our hats are made to order, please allow at least 5 weeks for your item to be crafted and shipped to you.