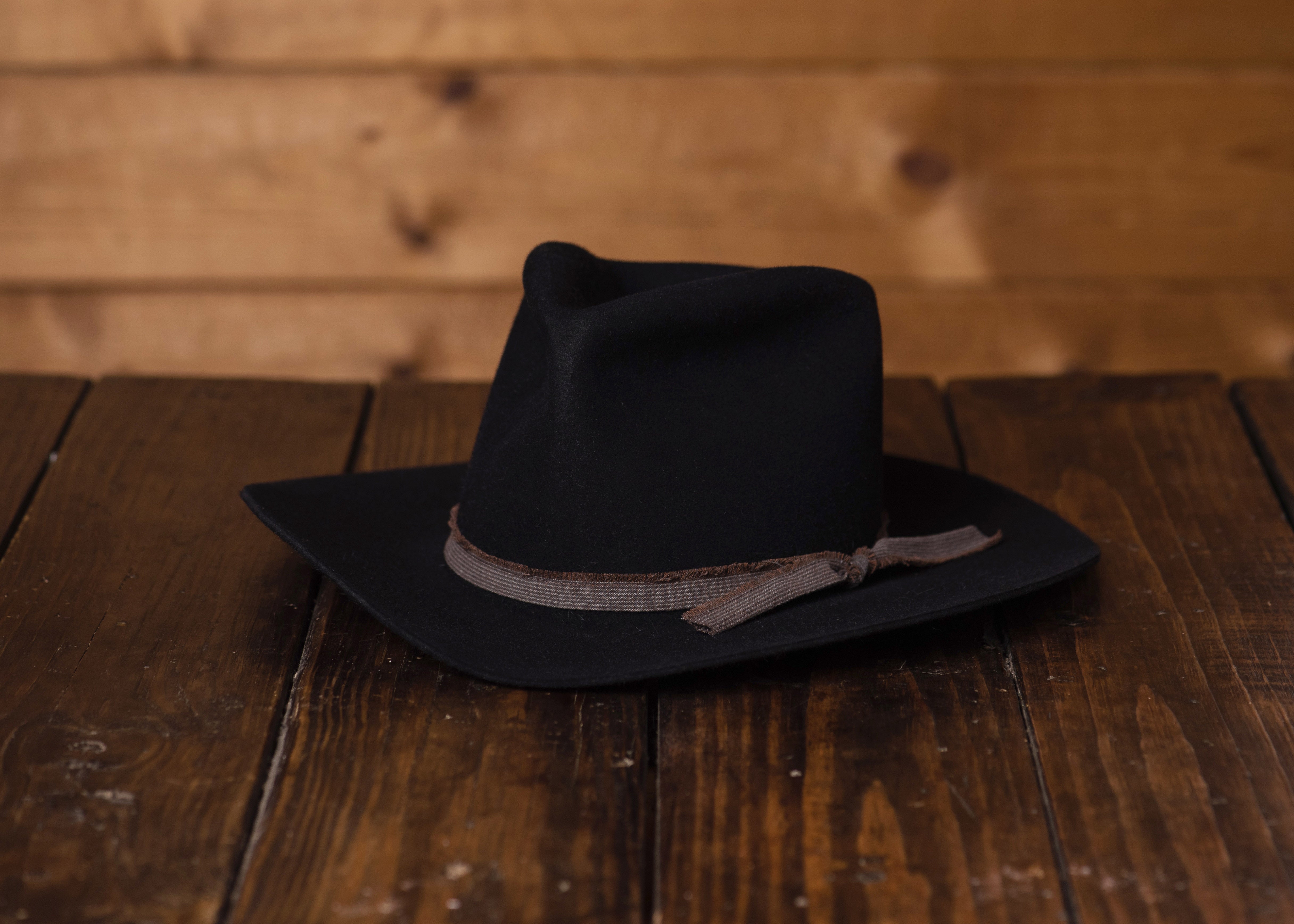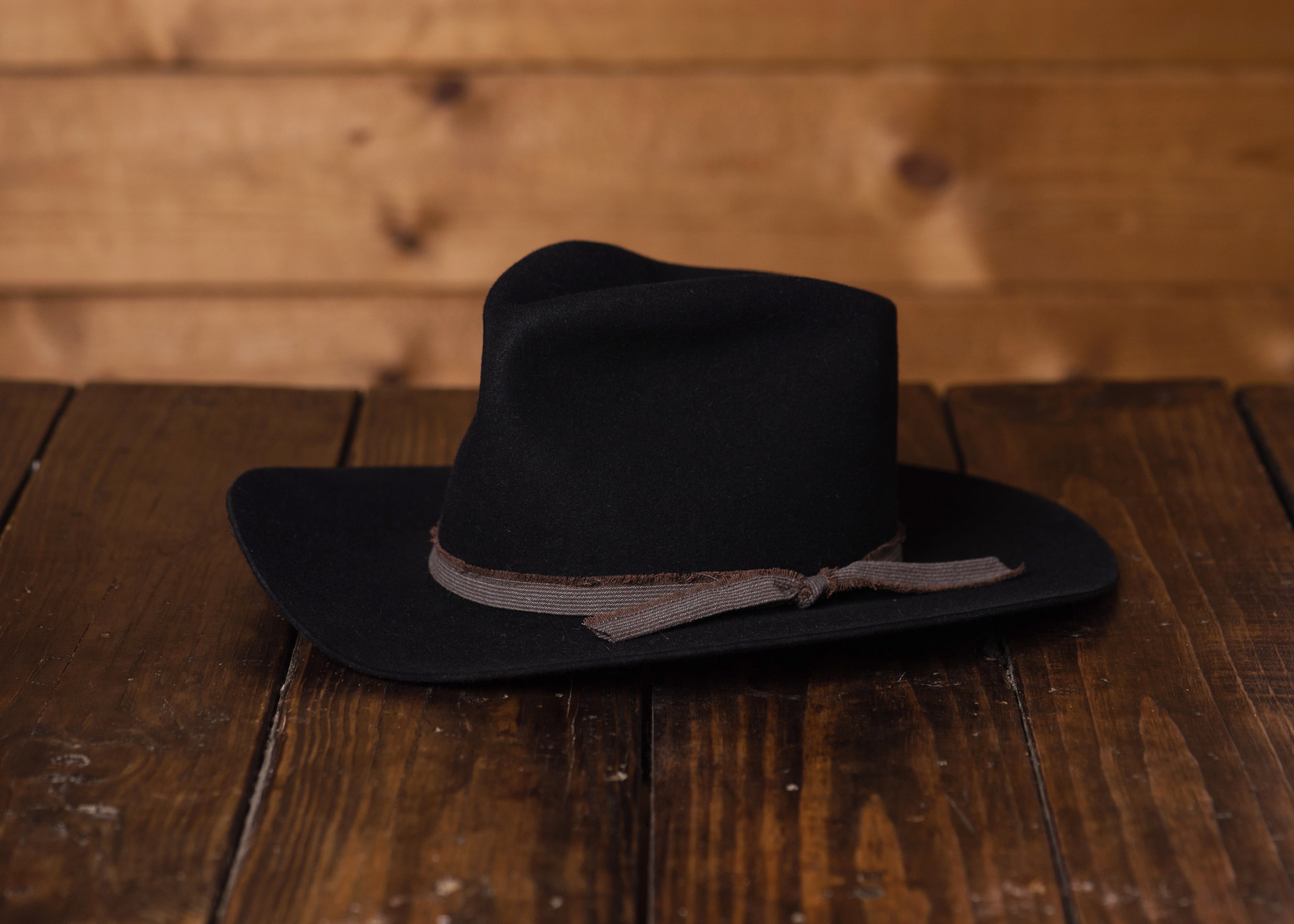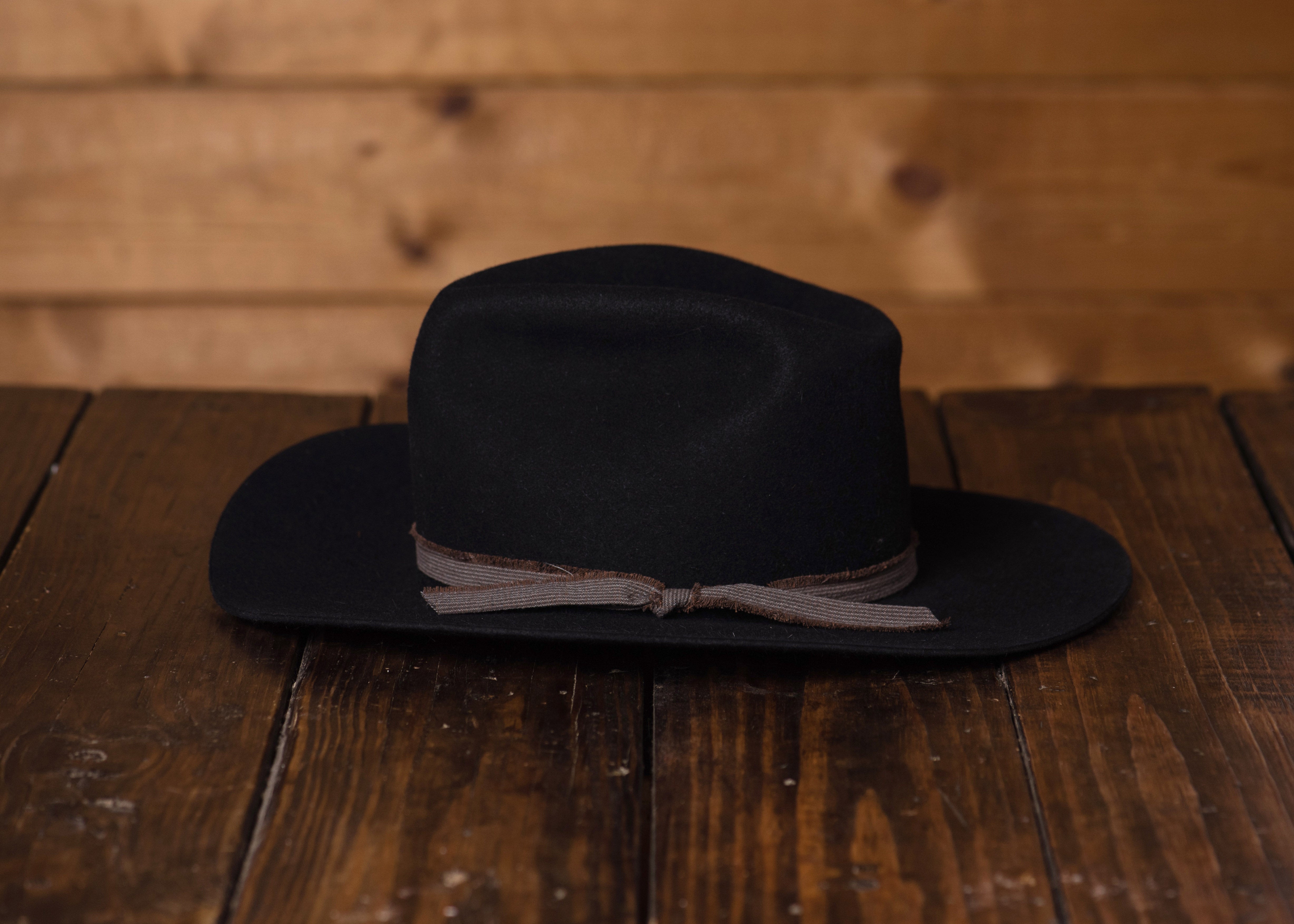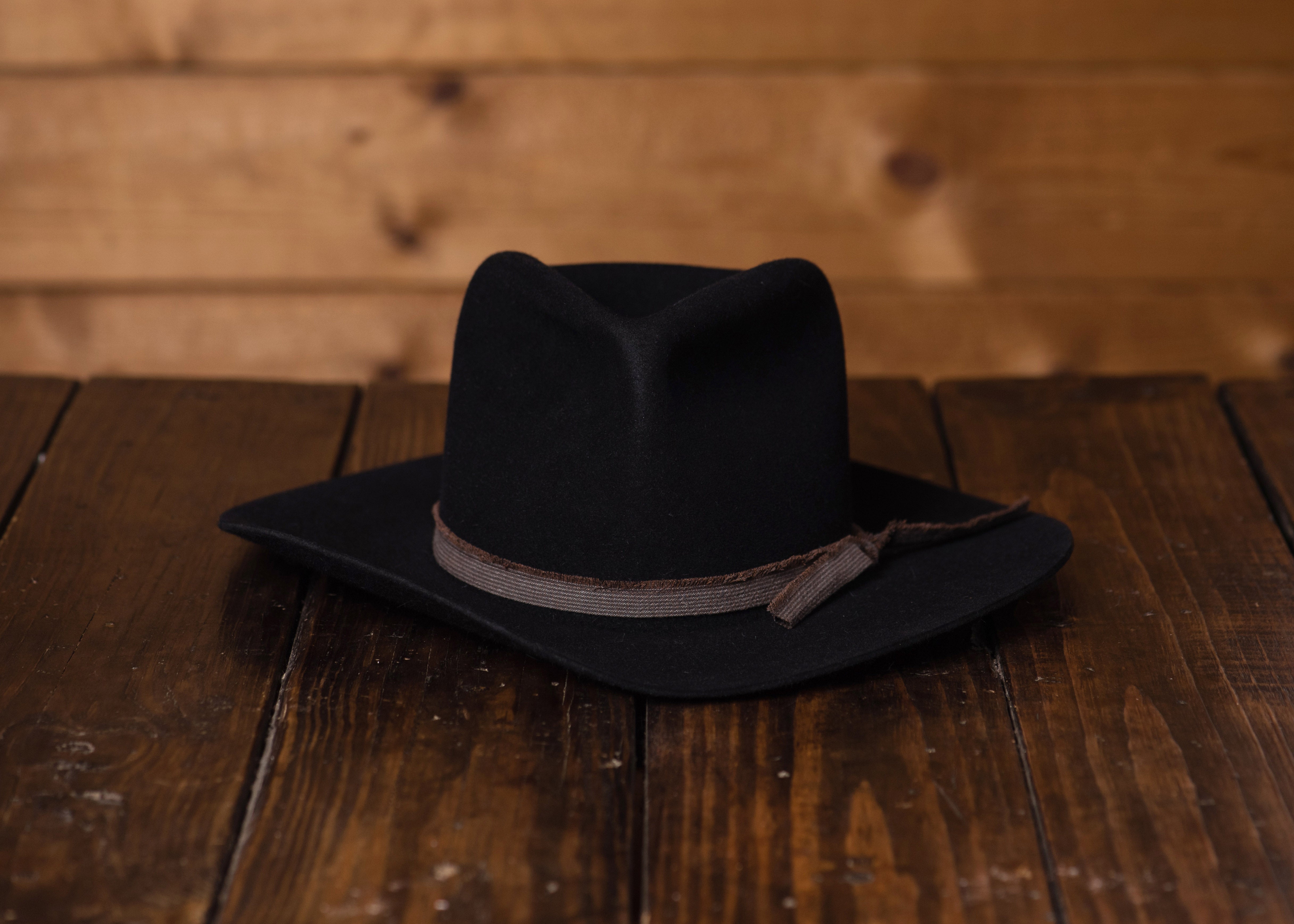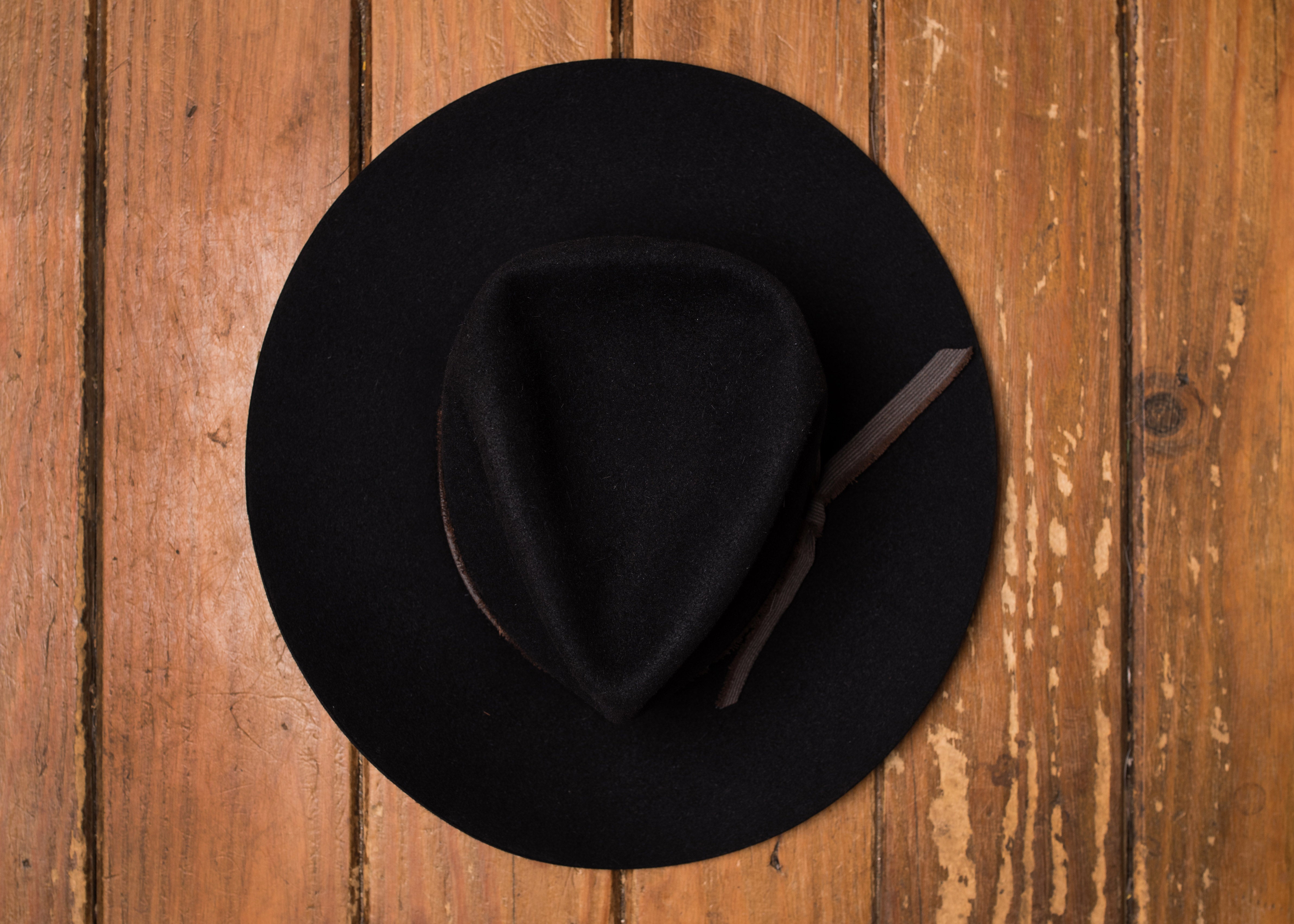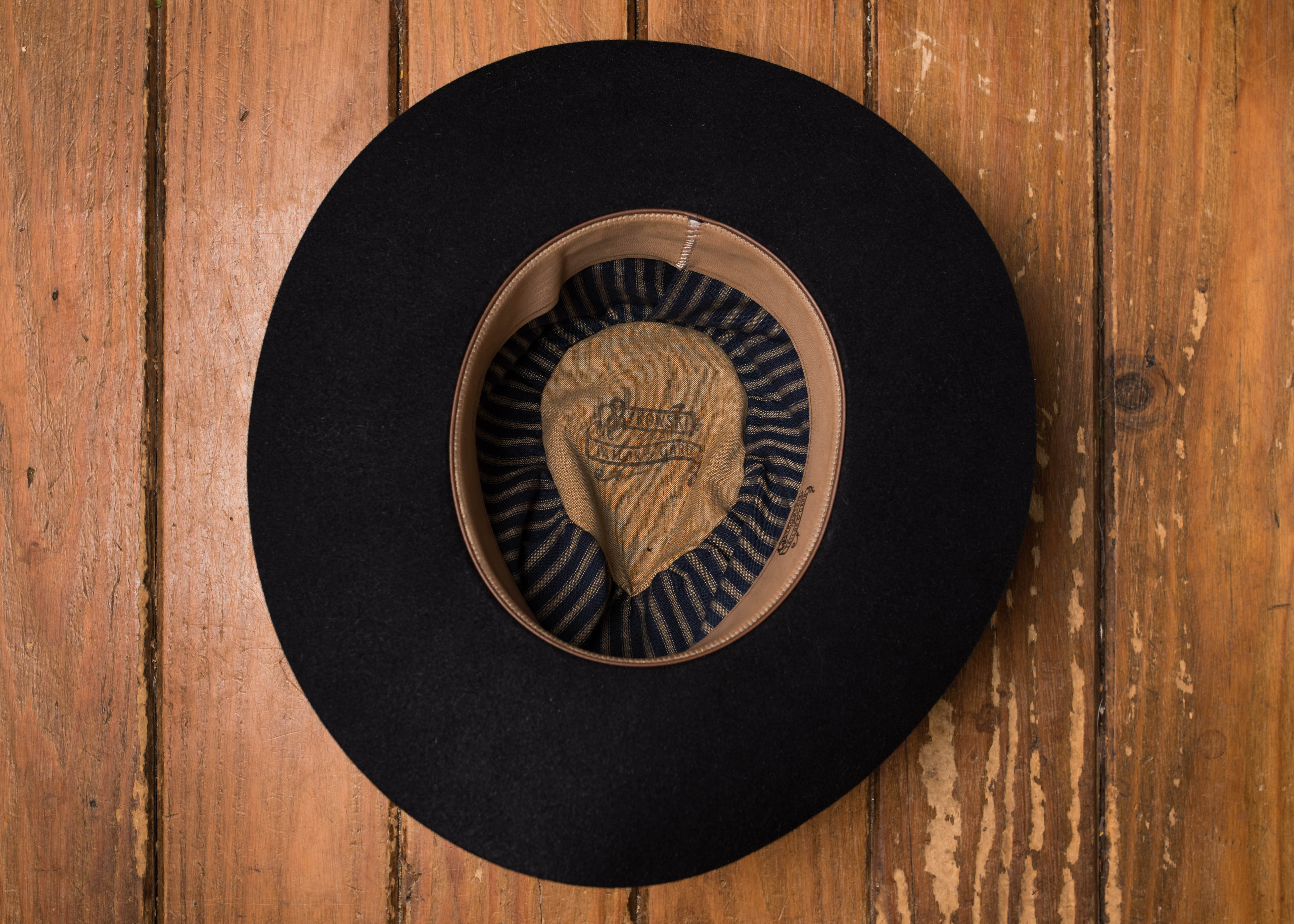 The Blathe in Black
This is an Americana style Western hat circa 1930's. It has a wide and bent brim, a triangular teardrop dent and long front dents with a pinched front that is slightly smashed and crooked. The brim measures 3.5" and the crown is 5,25 average". Shown in Black w/ rustic brown/black cotton ribbon.
If uncertain of your hat size, use a seamstress tape measure to measure around your head just above the ear and around the forehead level. Hold the tape firmly, but not too tight; you want your hat fitted, but comfortable and not extremely tight. Then let us know your measurement in inches.
Bykowski Tailor & Garb hats are made on original antique hat blocks and are hand made in Austin, TX - USA. Your choice of 5x or 100x beaver fur felt.
Our hats are made to order, please allow at least 5 weeks for your item to be crafted and shipped to you.