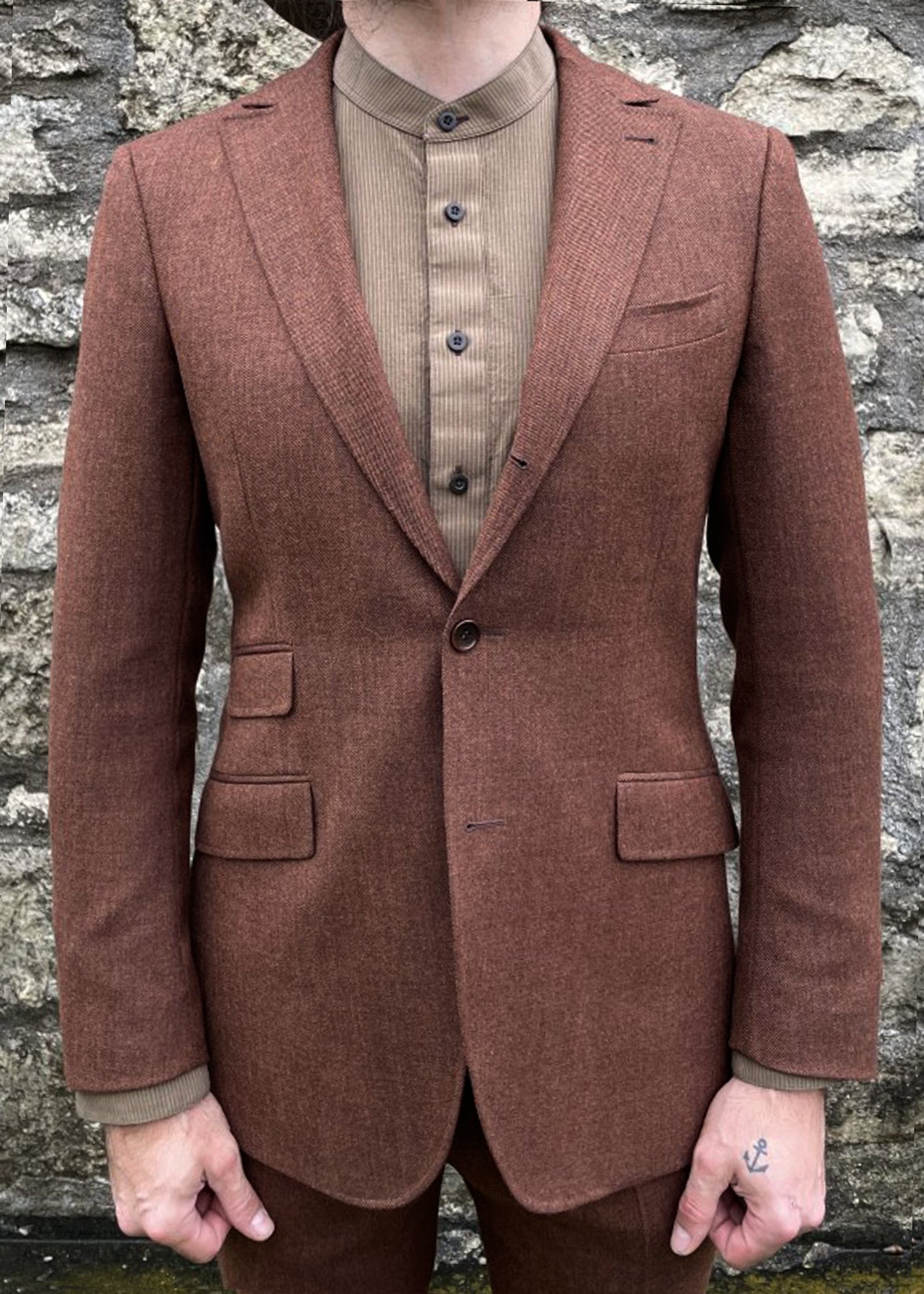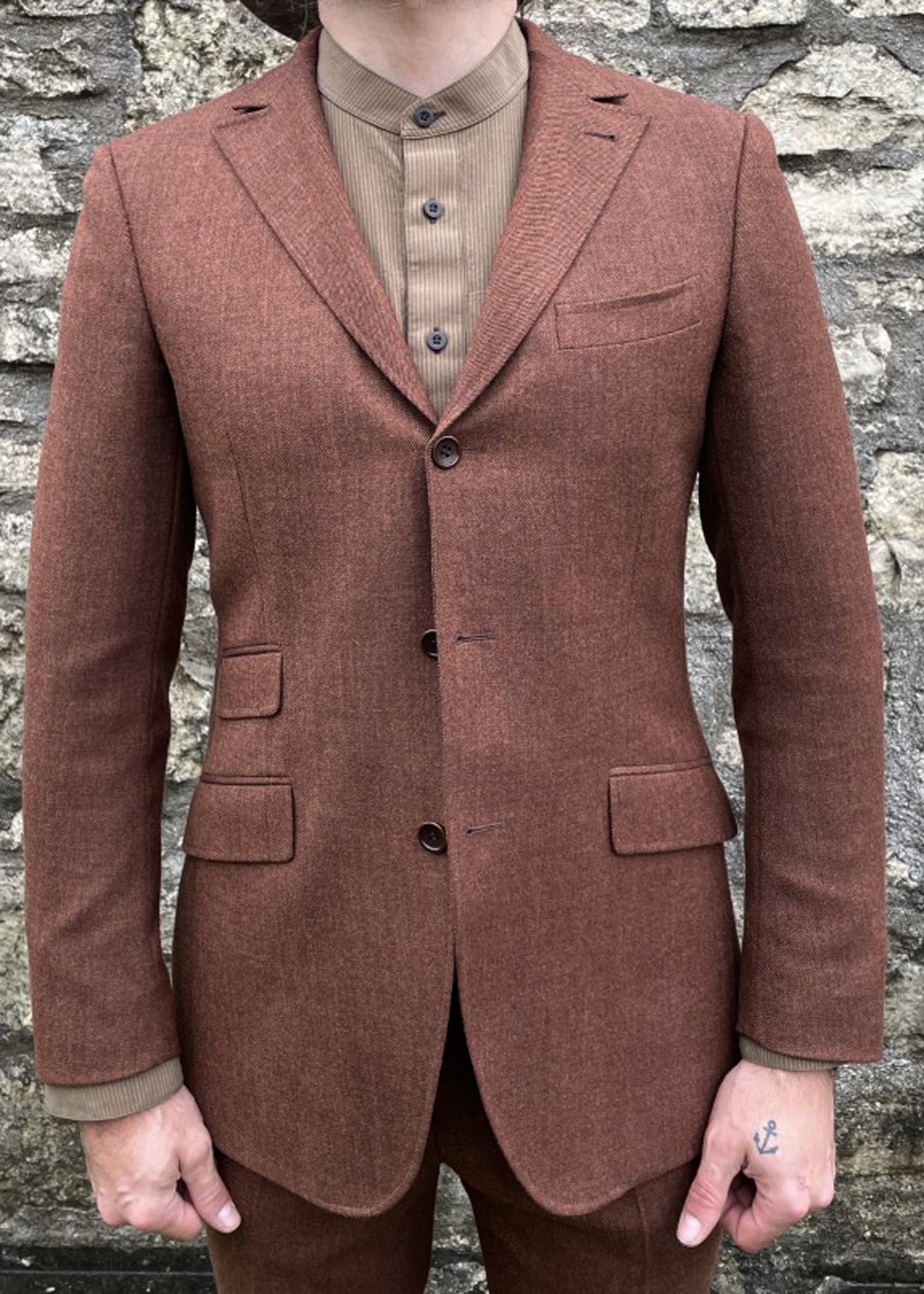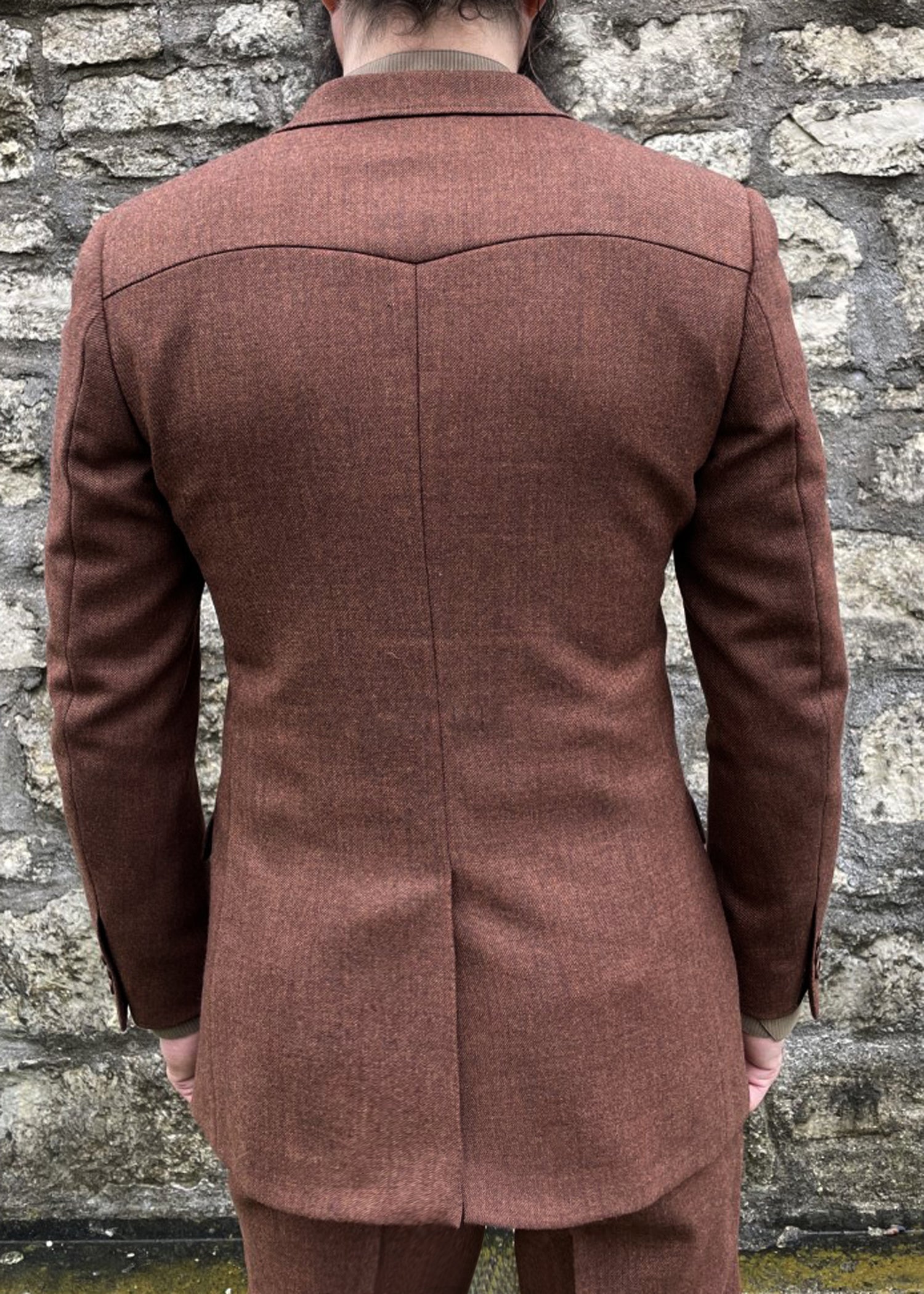 Crossley Modified
The Crossley Modified Tweed Jacket pairs nicely with mixed matched trousers or jeans. The top button rolls to the 2nd button position for a modern look, but you can also button it higher for a more old fashioned look, giving you the best of both worlds. this jacket has a 1cm wider lapel than the standard crossley as well as the flapped ticket pocket
Modern meets a 1920's/Prohibition/Depression era look. The Crossley features half canvas construction, slanted flap pockets, a double besom ticket pocket, a natural shoulder, semi-peak lapel, slim euro fit and a curved back yoke seam for a unique look.
Bykowski Tailor & Garb jackets are exquisitely designed and hand crafted from some of the highest quality fabrics on the market and we pay extreme attention to detail. Be sure to check the measuring guide and have a friend or family member measure you according to our directions for best results.
We cut all of our jackets to a nice slim fit/tailored look for all body shapes and sizes. Made to order. Takes 2-3 weeks for delivery. Express shipping is available. 
note: you must request fully functional buttons on the sleeve cuffs if desired. Standard is non functional for ready to wear designs so that the sleeve length can easily be adjusted if needed.