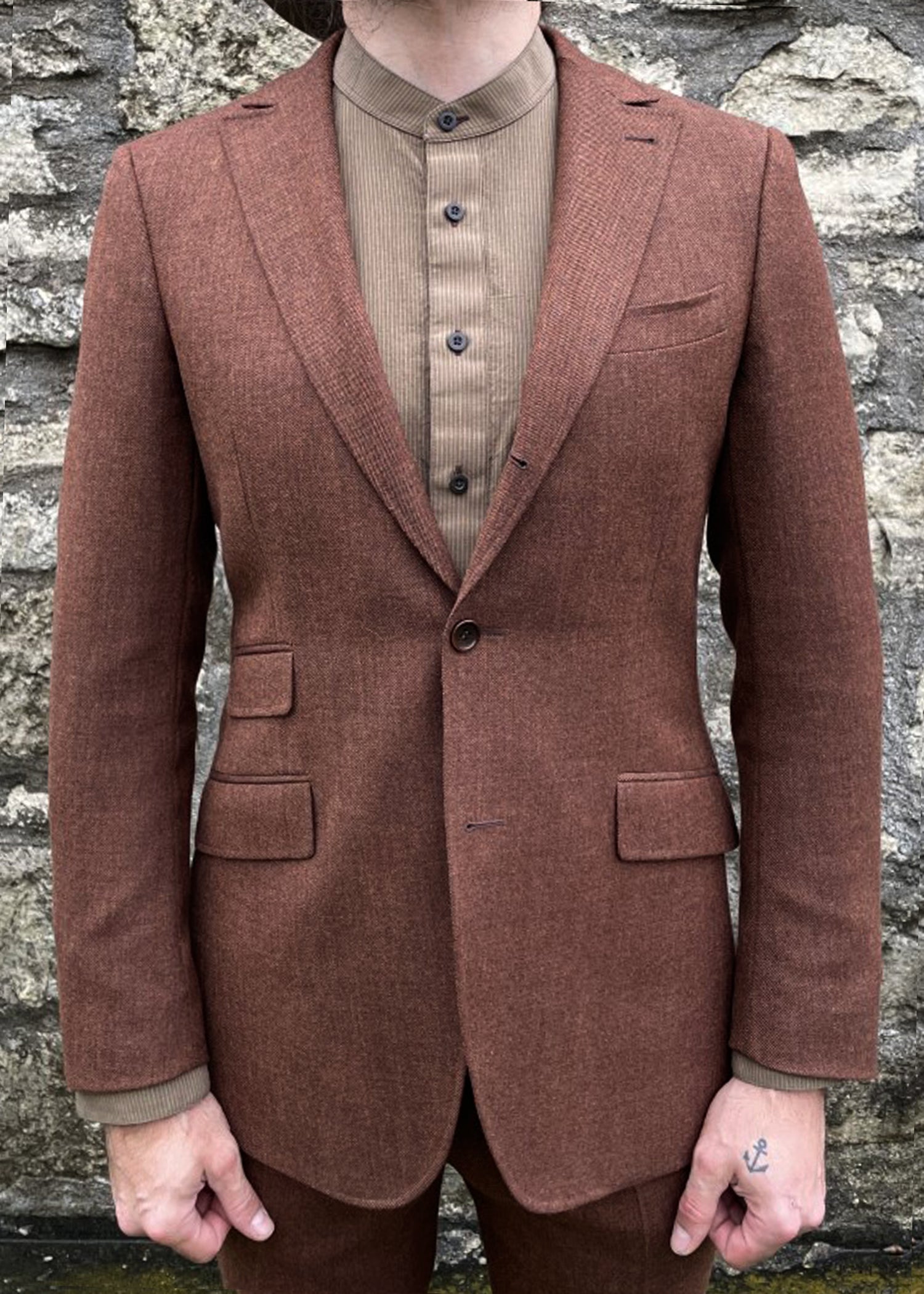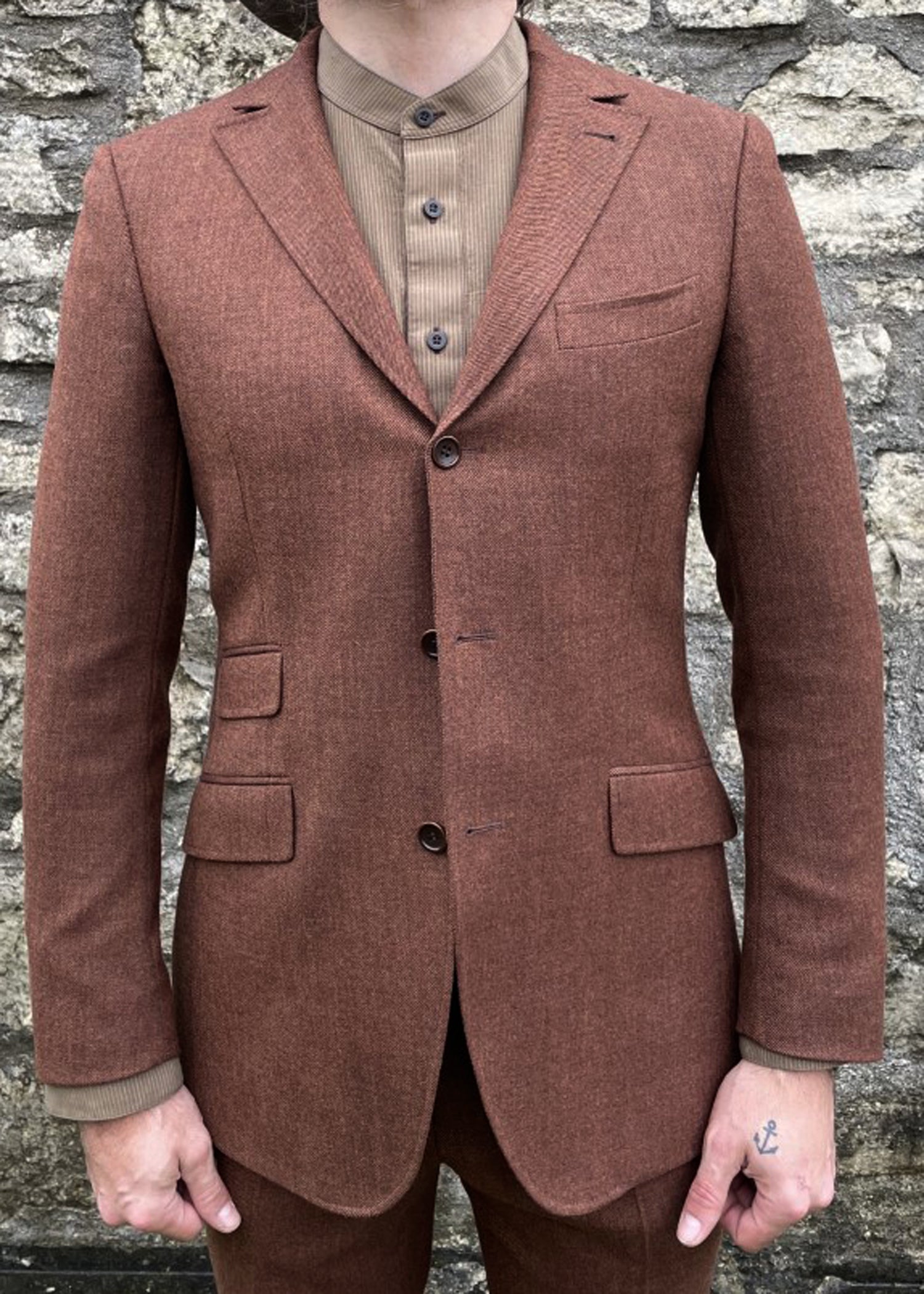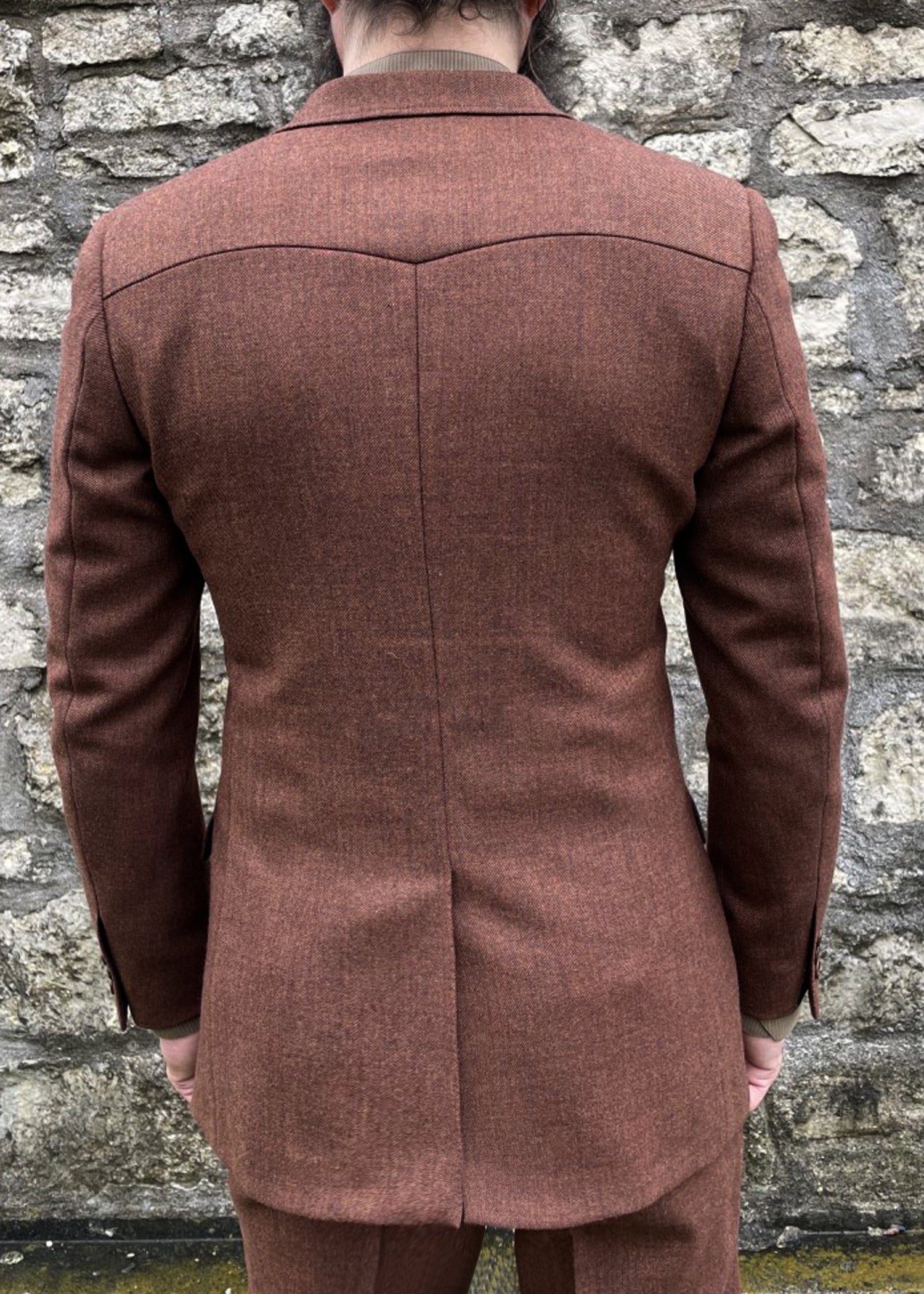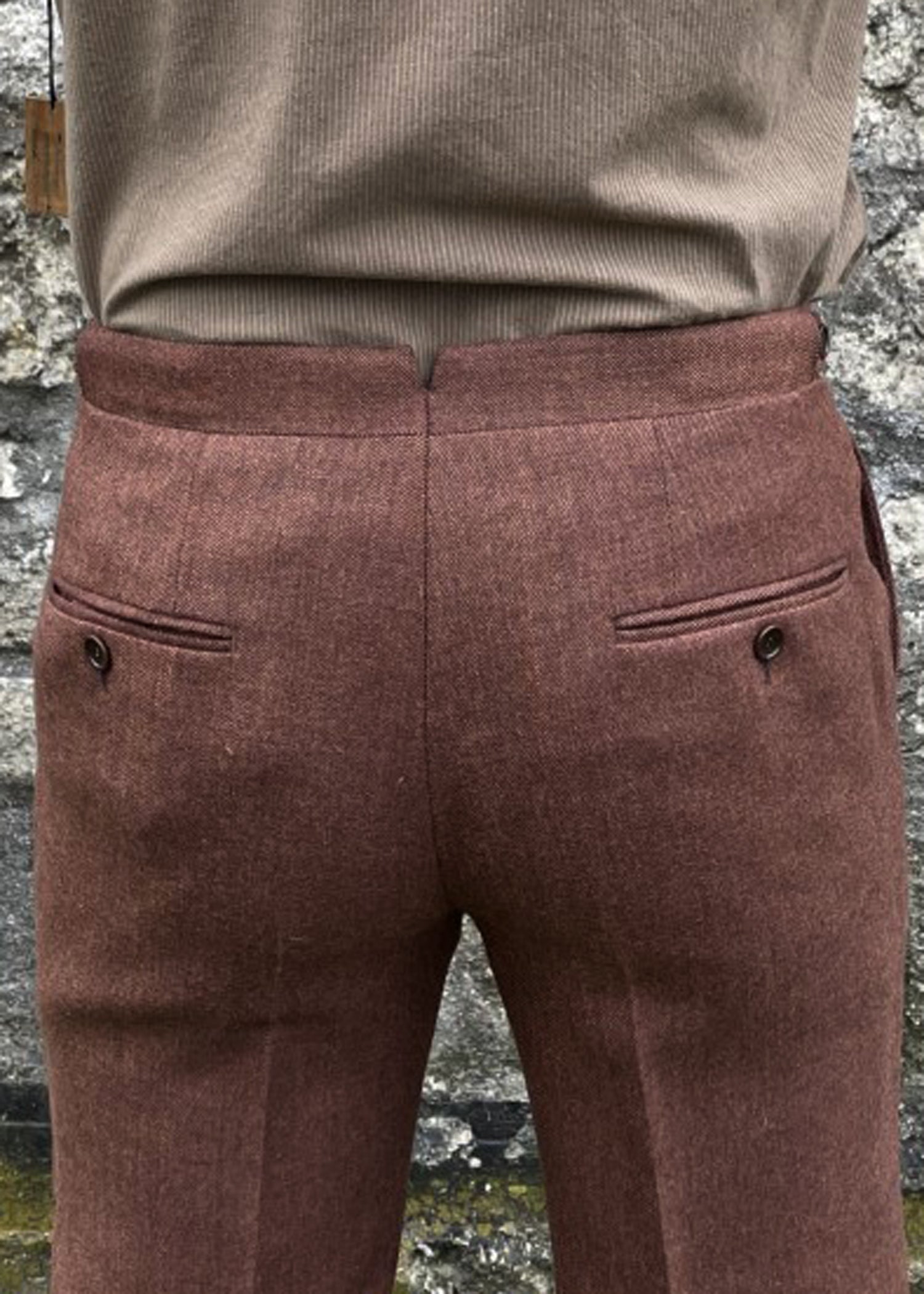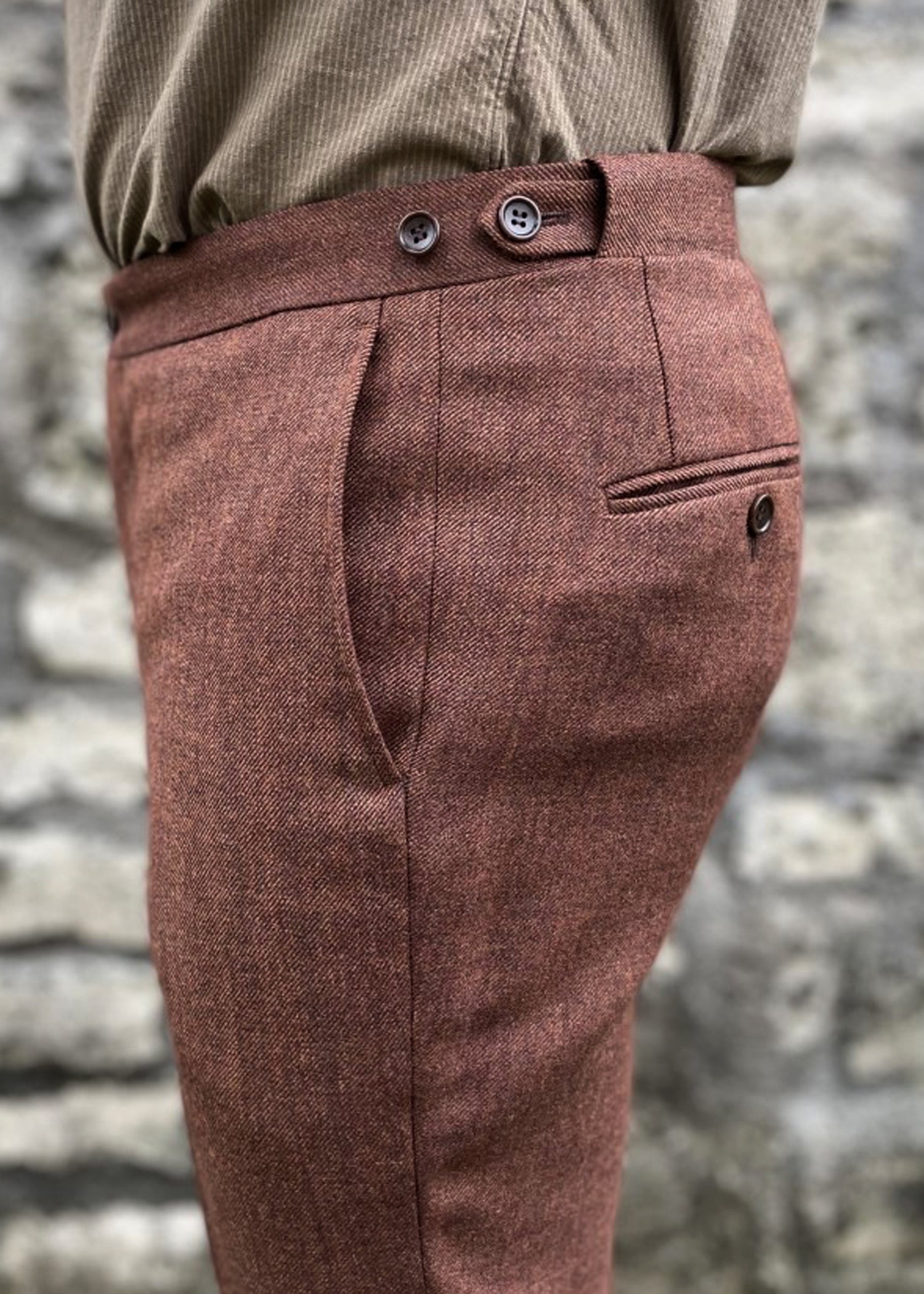 Crossley Modified Suit
The Crossley modified suit works nicely as a casual suit or dress it up a bit. While certainly not a piece of formal wear, you can make it look quite dressed up. It features a wider semi-peak lapel than the Crossely and paired slanted pockets and ticket pocket.
With the higher button stance, it evokes a look of Edwardian working class suits of the 1920's/Prohibition era. The Crossley also features a rollover lapel so you can button it in a more modern lower 2-button fashion. A very versatile suit and a unique look with the curved back seam as shown.
Bykowski Tailor & Garb suits and are exquisitely designed and hand crafted from some of the highest quality fabrics on the market and we pay extreme attention to detail. Be sure to check the measuring guide and have a friend or family member measure you according to our directions for best results.
Enter your measurements and choose one of the fabrics you would like this suit made in. It is as easy as that. We cut all of our suits with high armholes and a natural shoulder to a nice slim fit/tailored look for all body shapes and sizes.
Made to order in USA. Takes 3-4 weeks for delivery. Express shipping is available. Price shown is for a Two Piece suit only! All other items in photos are sold separately.