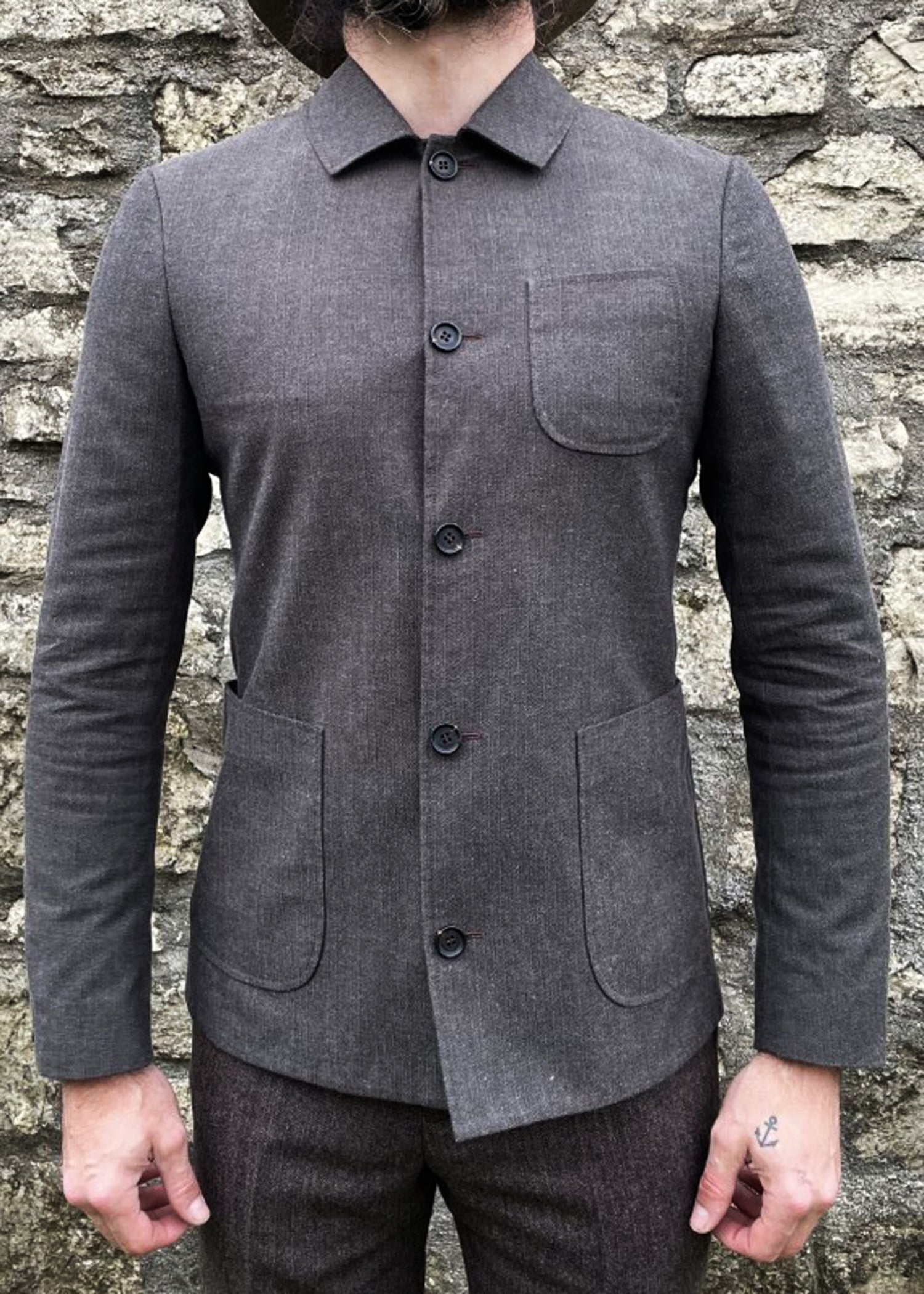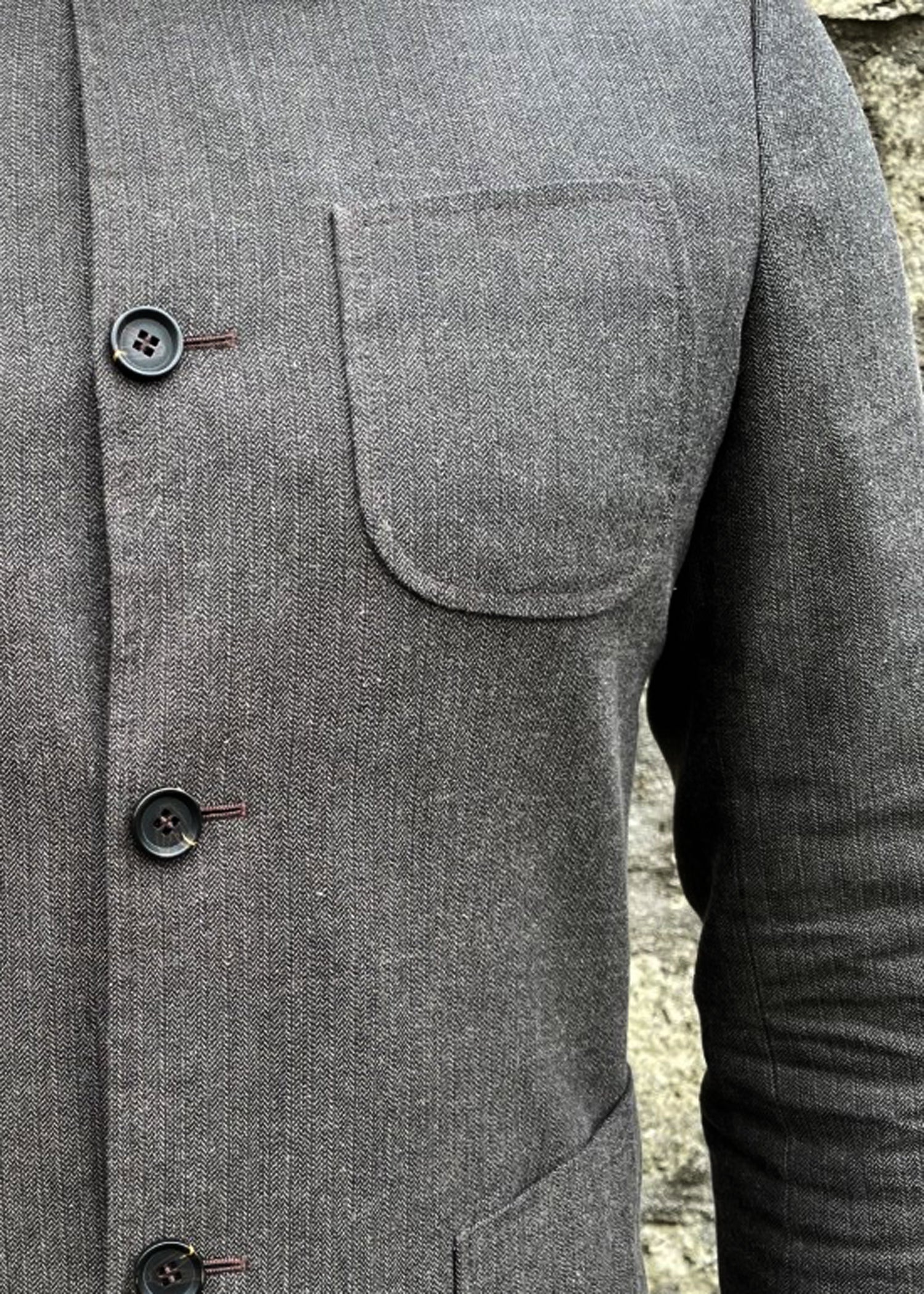 Chore Jacket-Denim Herringbone
The Chore jacket is a casual blazer with old fashioned casual work wear inspiration.  It pairs nicely with your everyday clothing or heritage style clothing for a smart casual everyday look.  It features an unreconstructed interior with no lining, with a un-padded natural shoulder and a one piece collar.
 Bykowski Tailor & Garb jackets are exquisitely designed and hand crafted from some of the highest quality fabrics on the market and we pay extreme attention to detail. Be sure to check the measuring guide and have a friend or family member measure you according to our directions for best results.
We cut all of our jackets to a nice slim fit/tailored look for all body shapes and sizes. Made to order. Takes 2-3 weeks for delivery. Express shipping is available. 
note: you must request fully functional buttons on the sleeve cuffs if desired. Standard is non functional for ready to wear designs so that the sleeve length can easily be adjusted if needed.