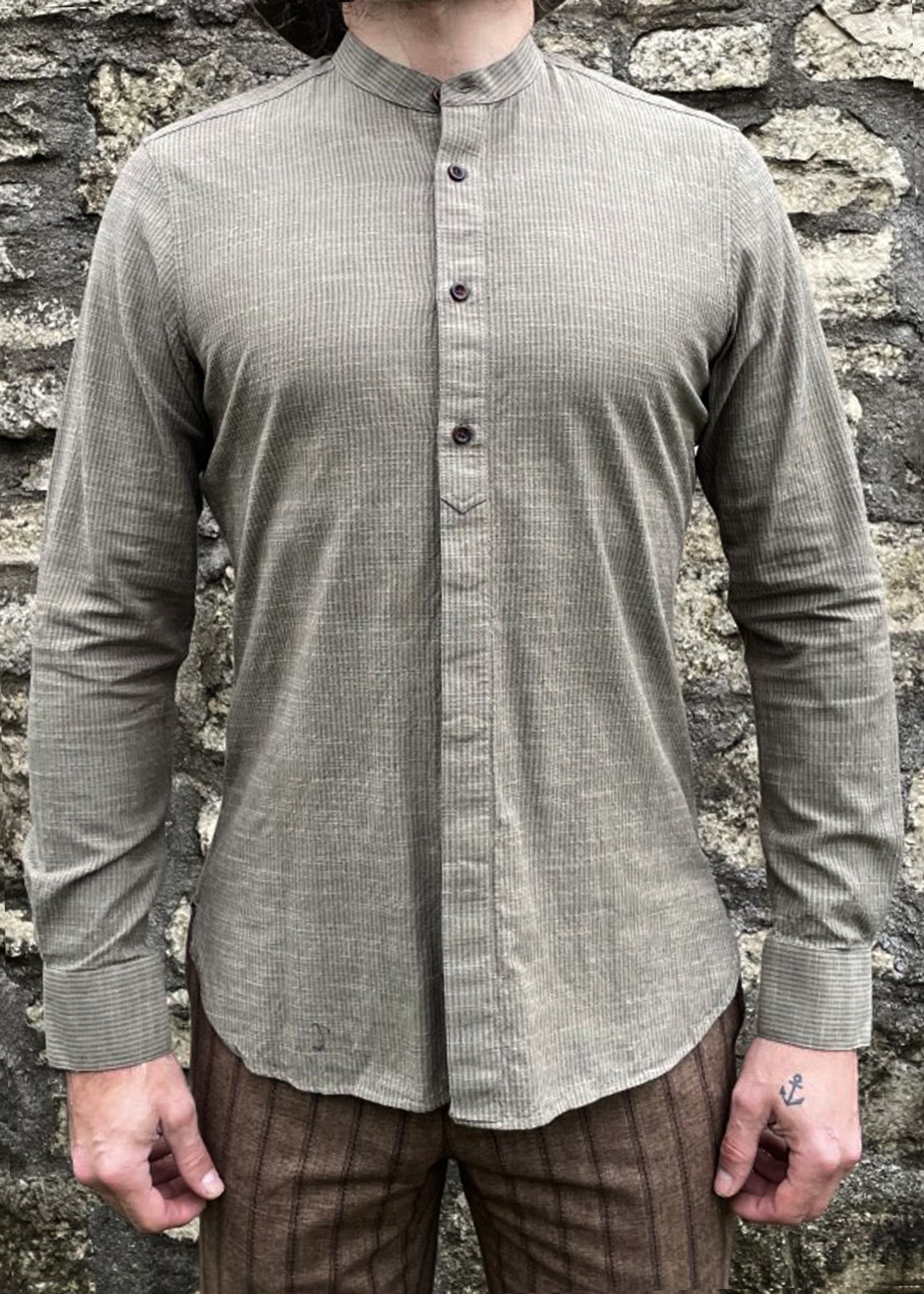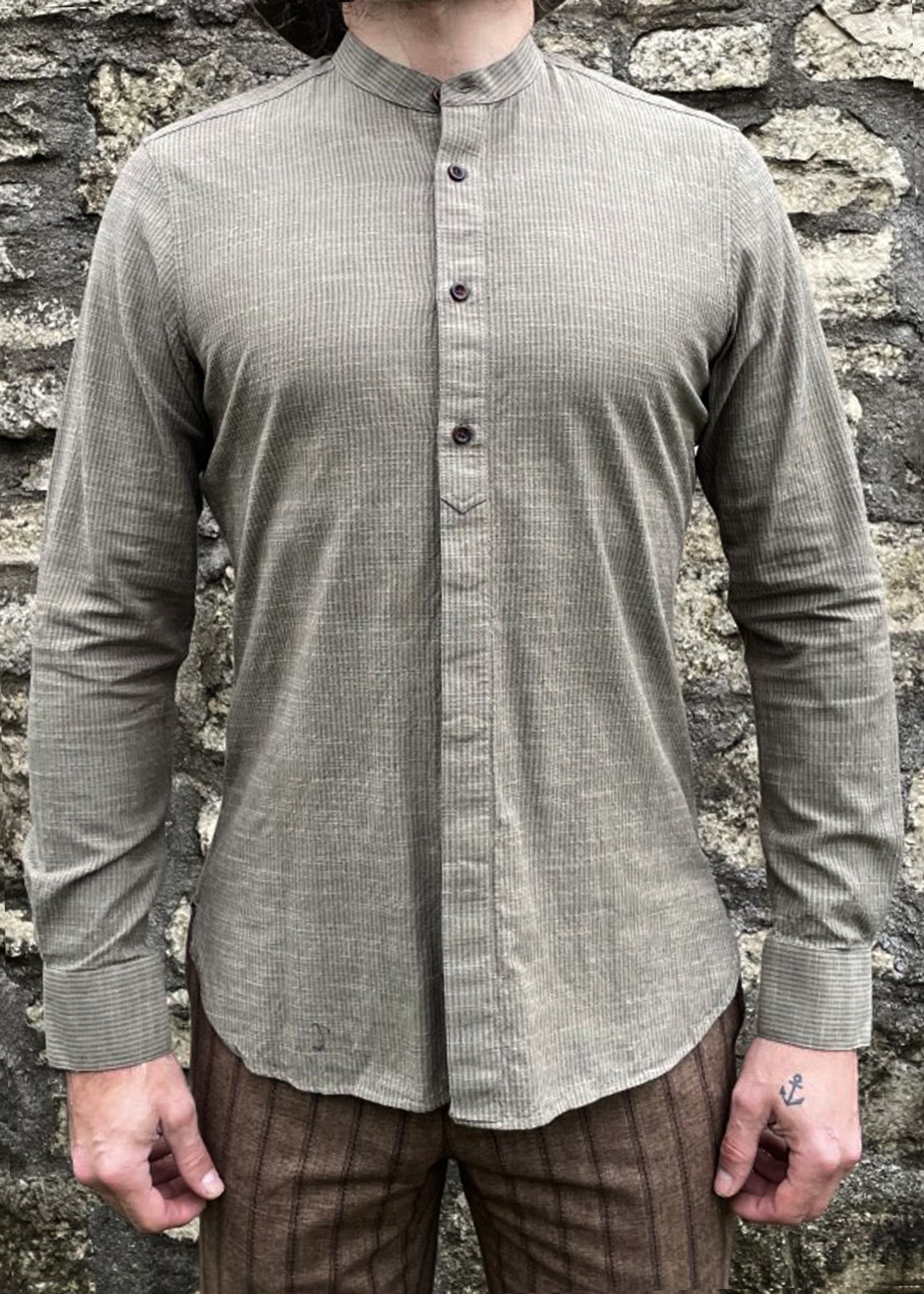 Blockcutter Shirt Grey/sage stripe
The Blockcutter shirt pairs nicely with your heritage work wear. Add some Bykowski Tailor & Garb signature old fashioned inspiration to your wardrobe. Modern meets Victorian, 1920's/Prohibition and Depression era fashions.
This shirt features a banded collar with a mock half placket. This means the shirt still buttons all the way down, so you get the look of a half placket shirt with the advantage of a slim fit. A true half placket shirt would have to be baggy to slip it over your head.
Bykowski Tailor & Garb shirts are exquisitely designed and hand crafted from some of the highest quality fabrics on the market and we pay extreme attention to detail. Be sure to check the measuring guide and have a friend or family member measure you according to our directions for best results.
Made to order. Takes 2-3 weeks for delivery. Express shipping is available.