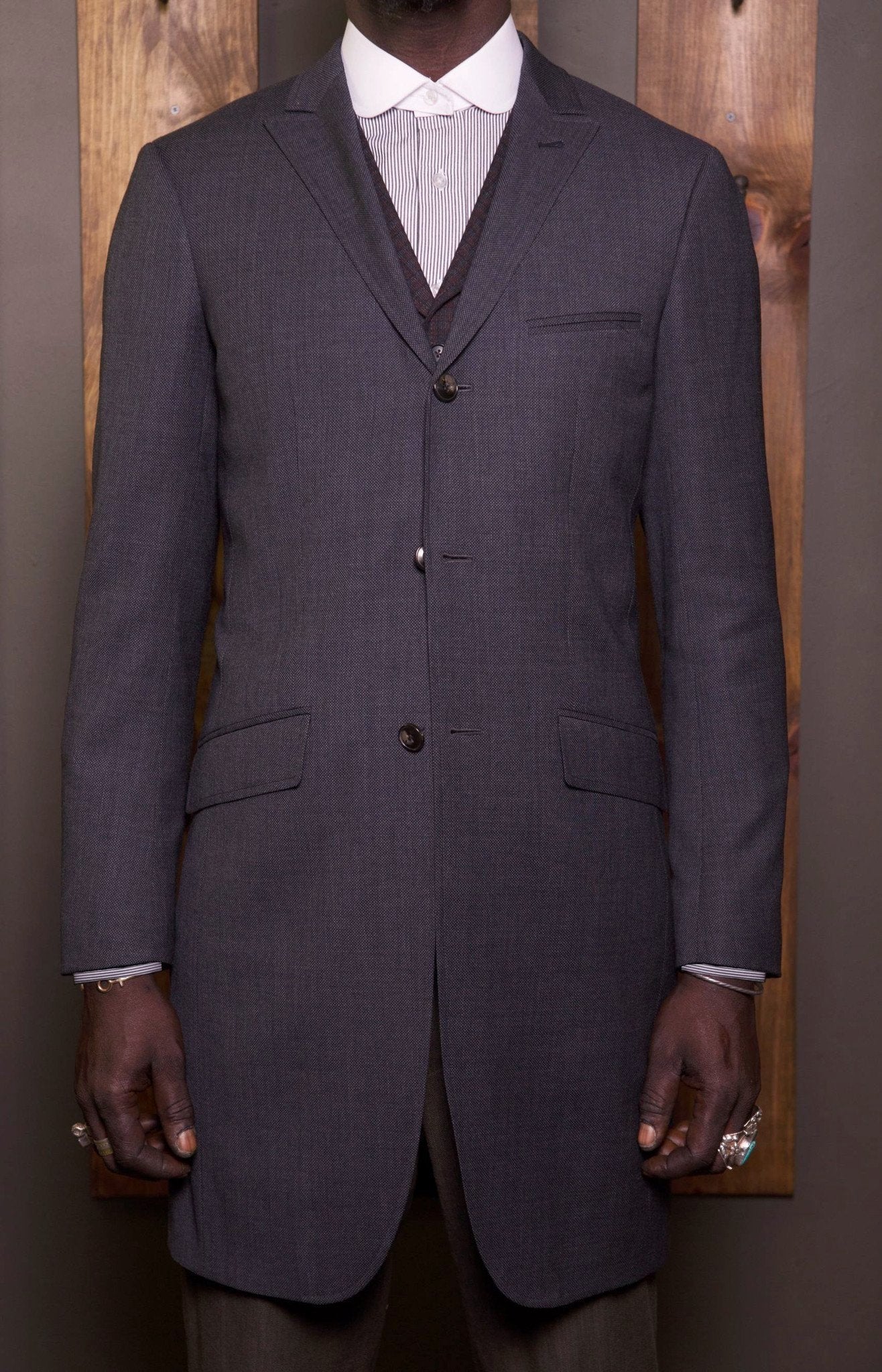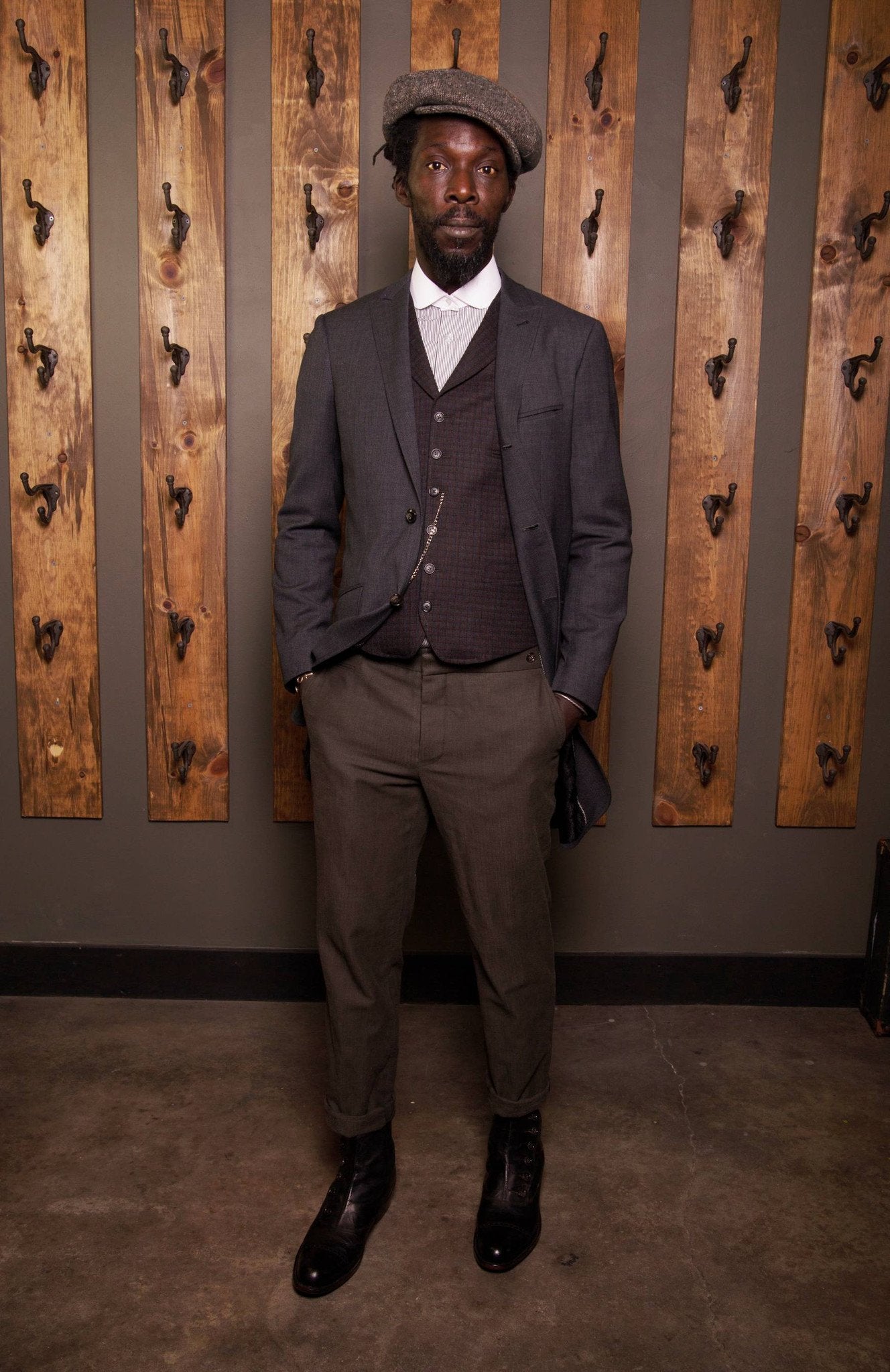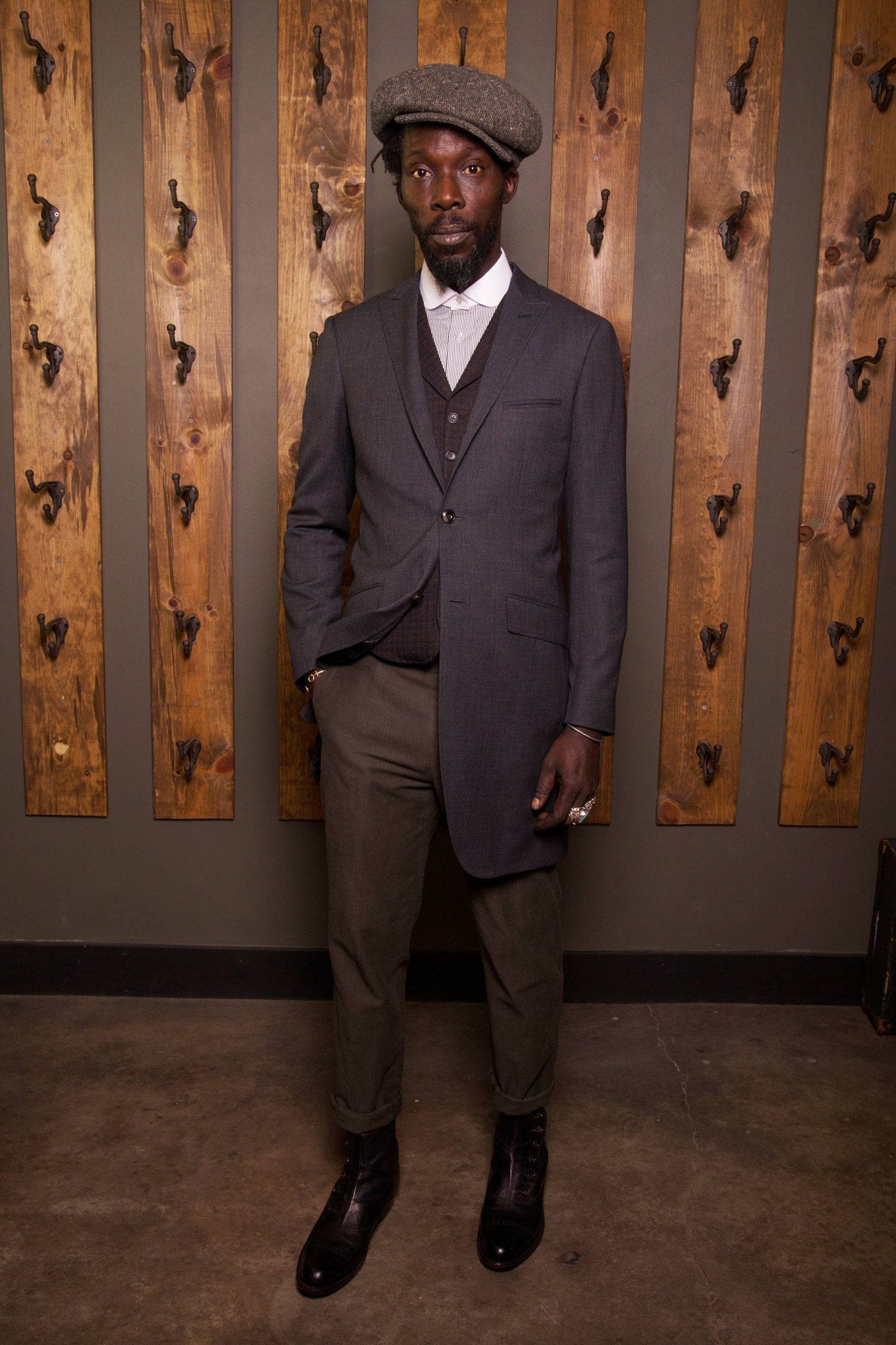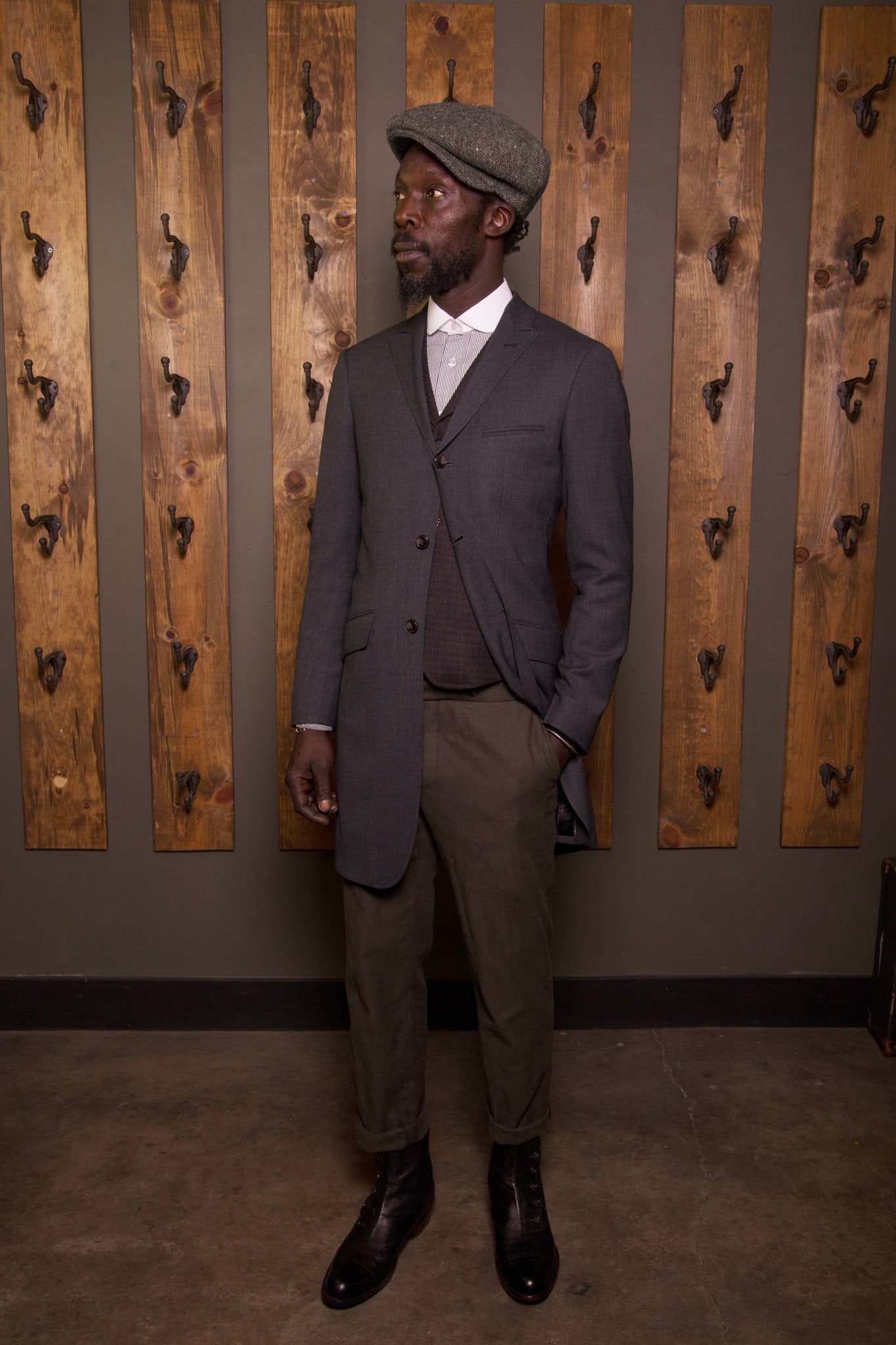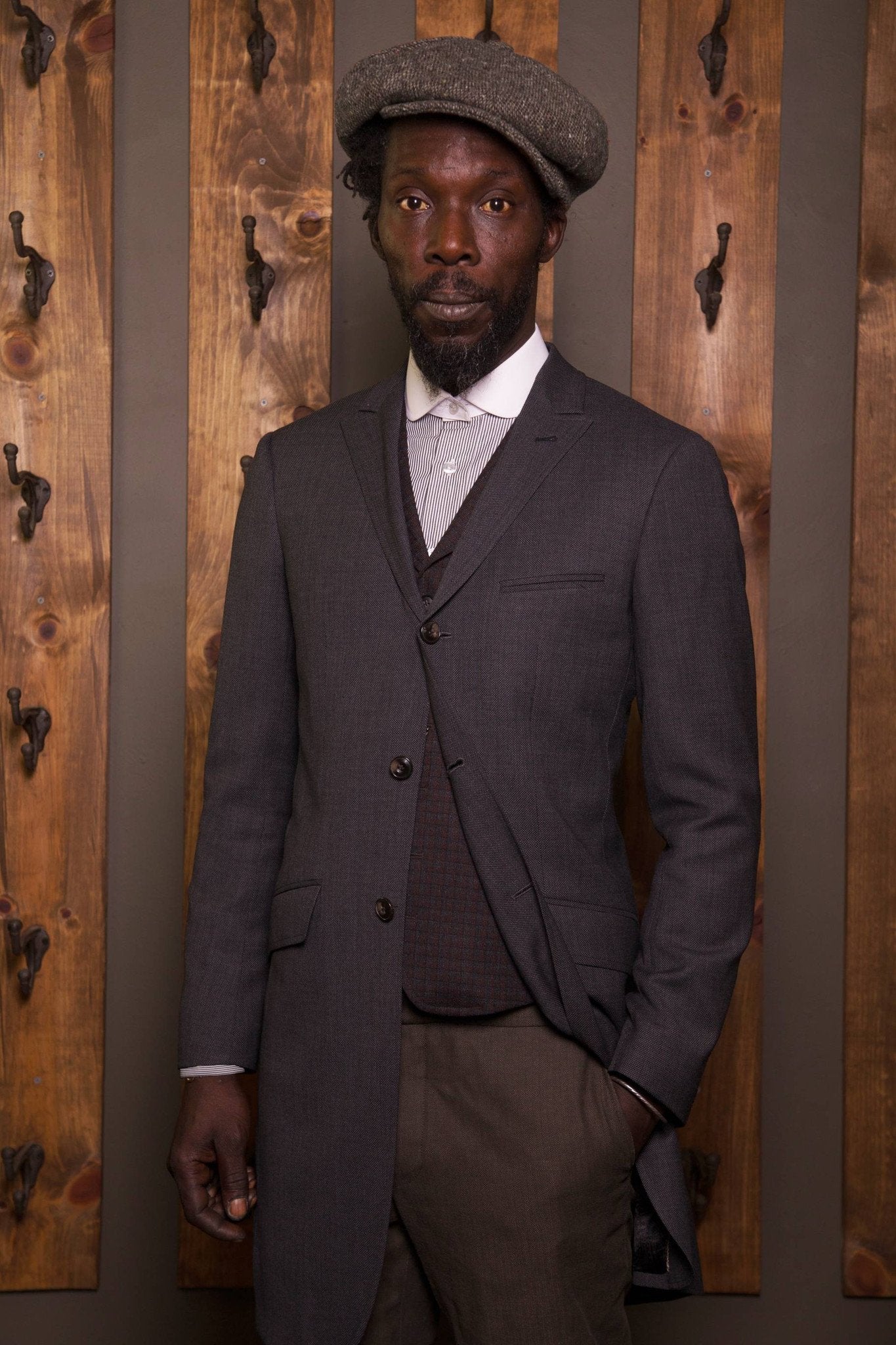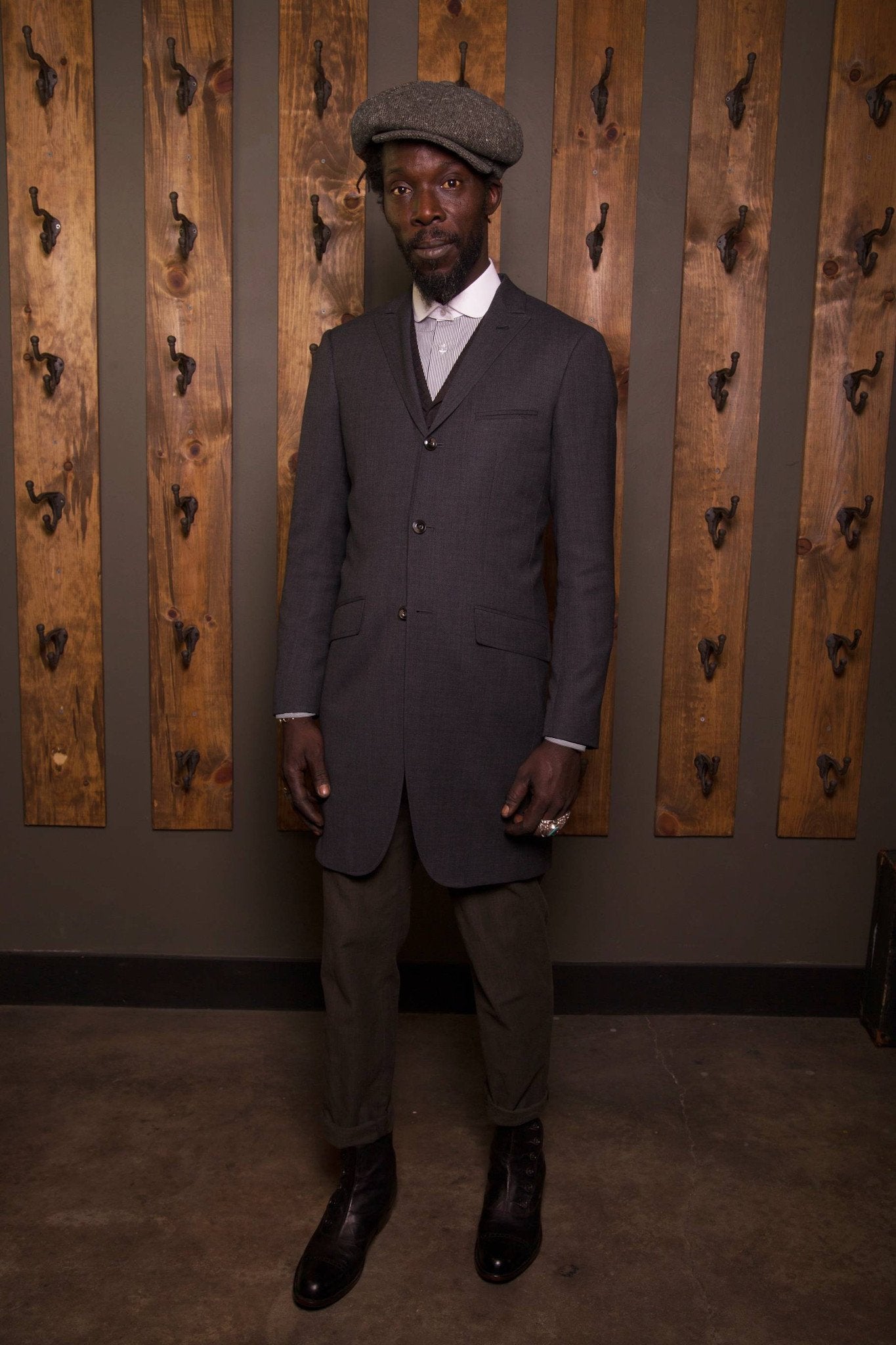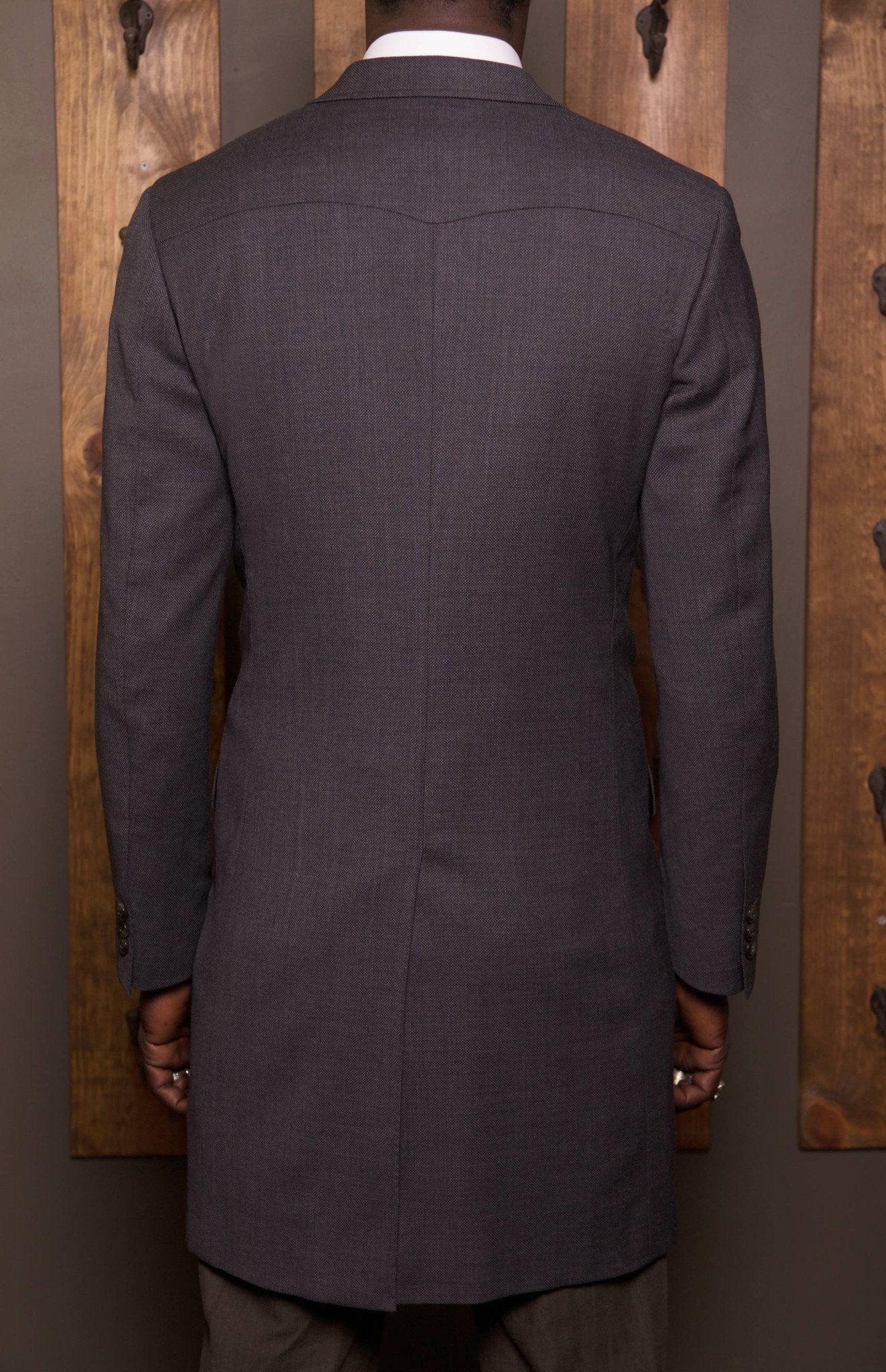 1911 Long Jacket
The 1911 Long Jacket is a casual jacket with old fashioned inspiration evoking that early 1900's look from Prohibition to The Depression (circa 1905, 1920's, 1930's). It pairs nicely with your everyday clothing and with other heritage style clothing for a smart everyday look.
The top button rolls to the 2nd button position for a more modern look, but you can also button it higher for a more old fashioned look, giving you the best of both worlds. The construction is a half canvas with a natural shoulder. It features one of our specialty lapels, the semi peak.
Bykowski Tailor & Garb jackets are exquisitely designed and hand crafted from some of the highest quality fabrics on the market and we pay extreme attention to detail. Be sure to check the measuring guide and have a friend or family member measure you according to our directions for best results.
We cut all of our jackets to a nice slim fit/tailored look for all body shapes and sizes. Made to order. Takes 2-3 weeks for delivery. Express shipping is available..