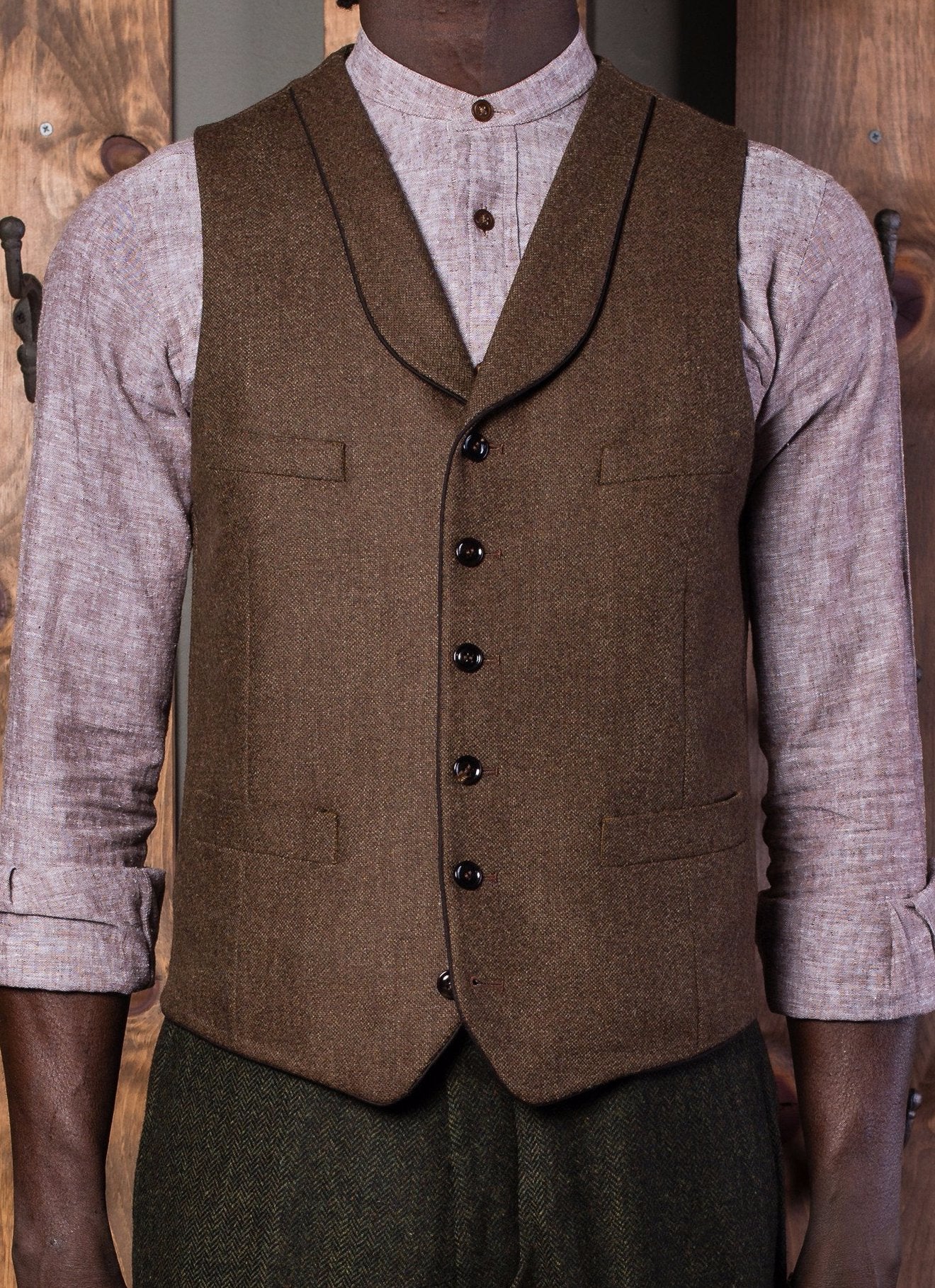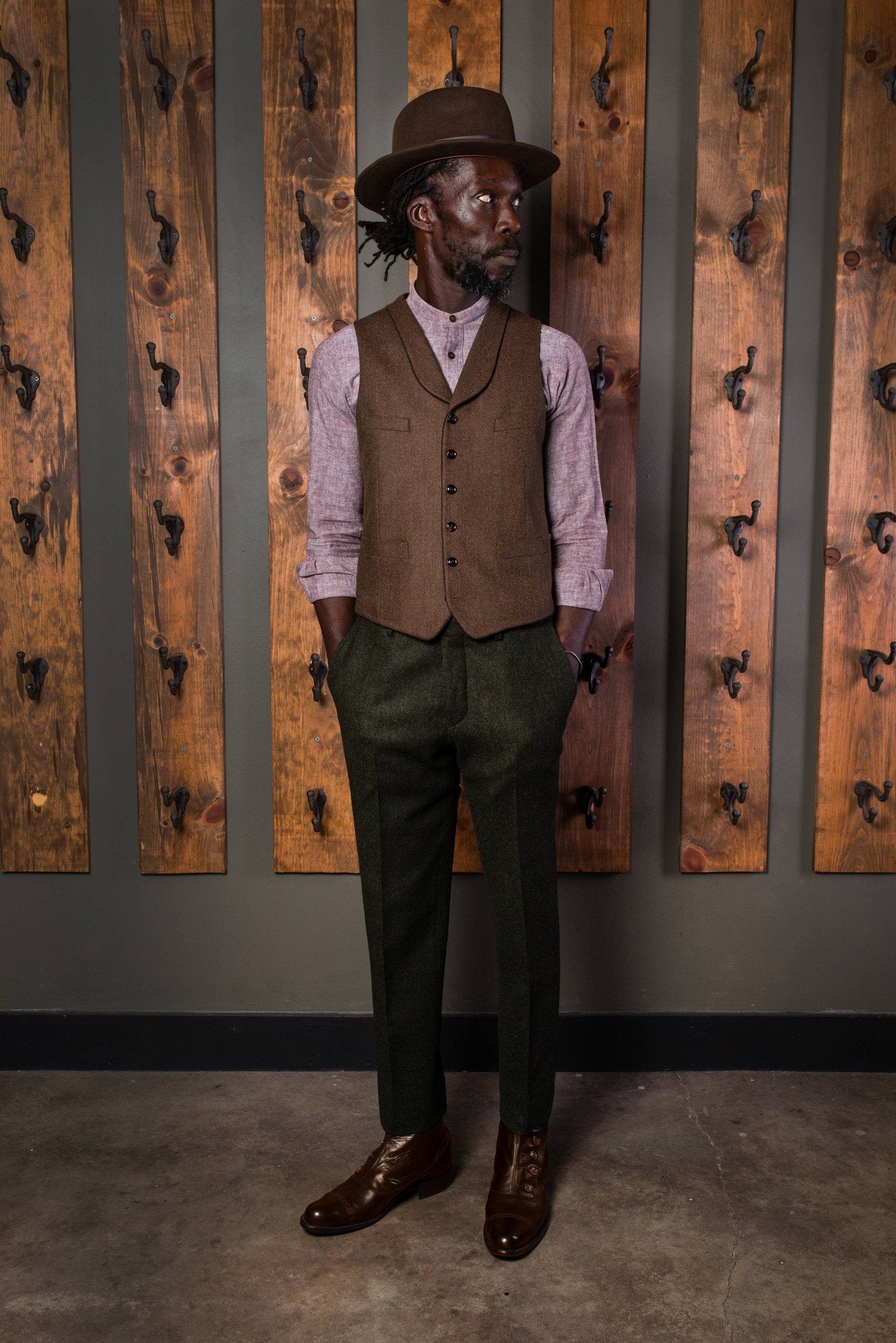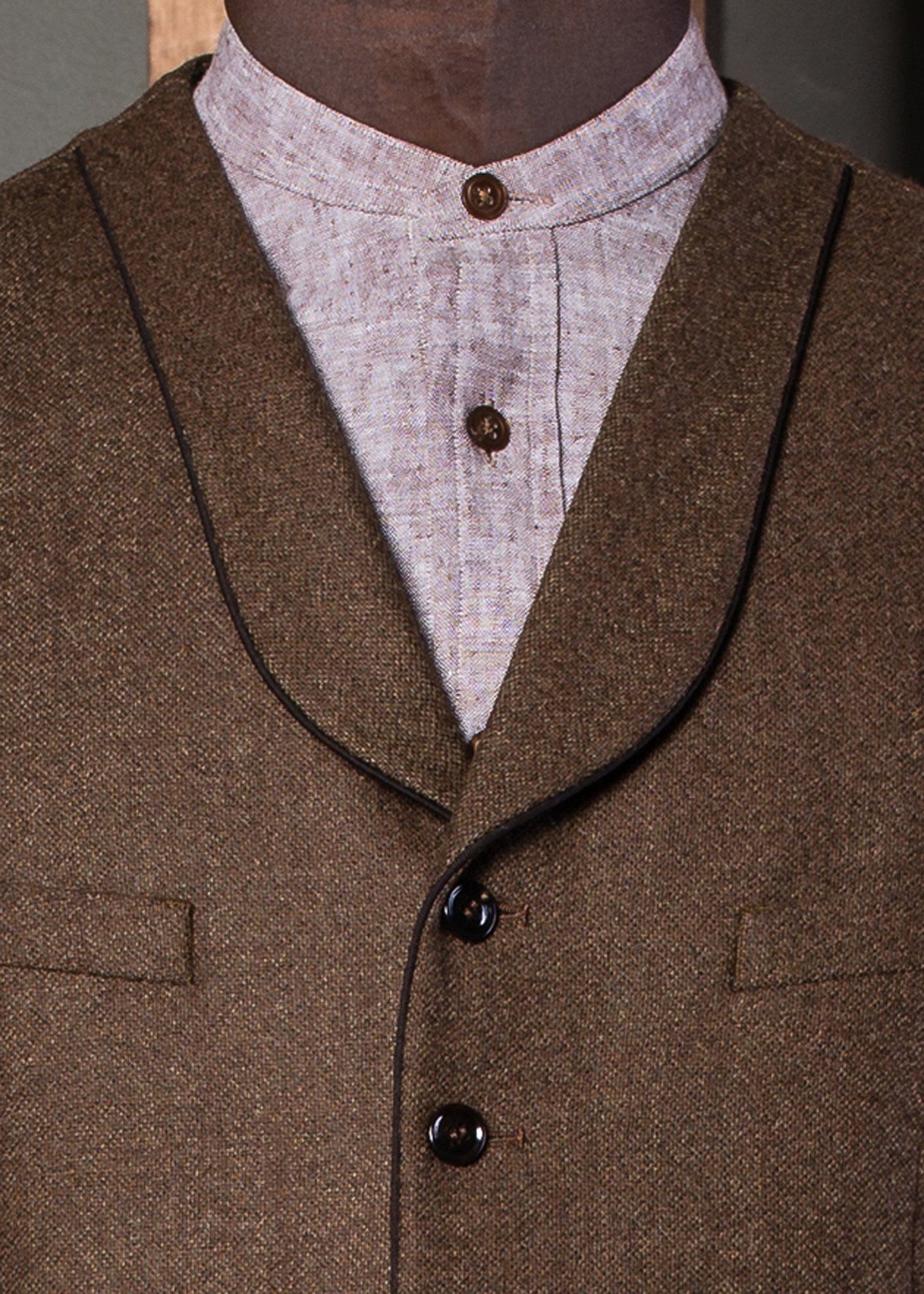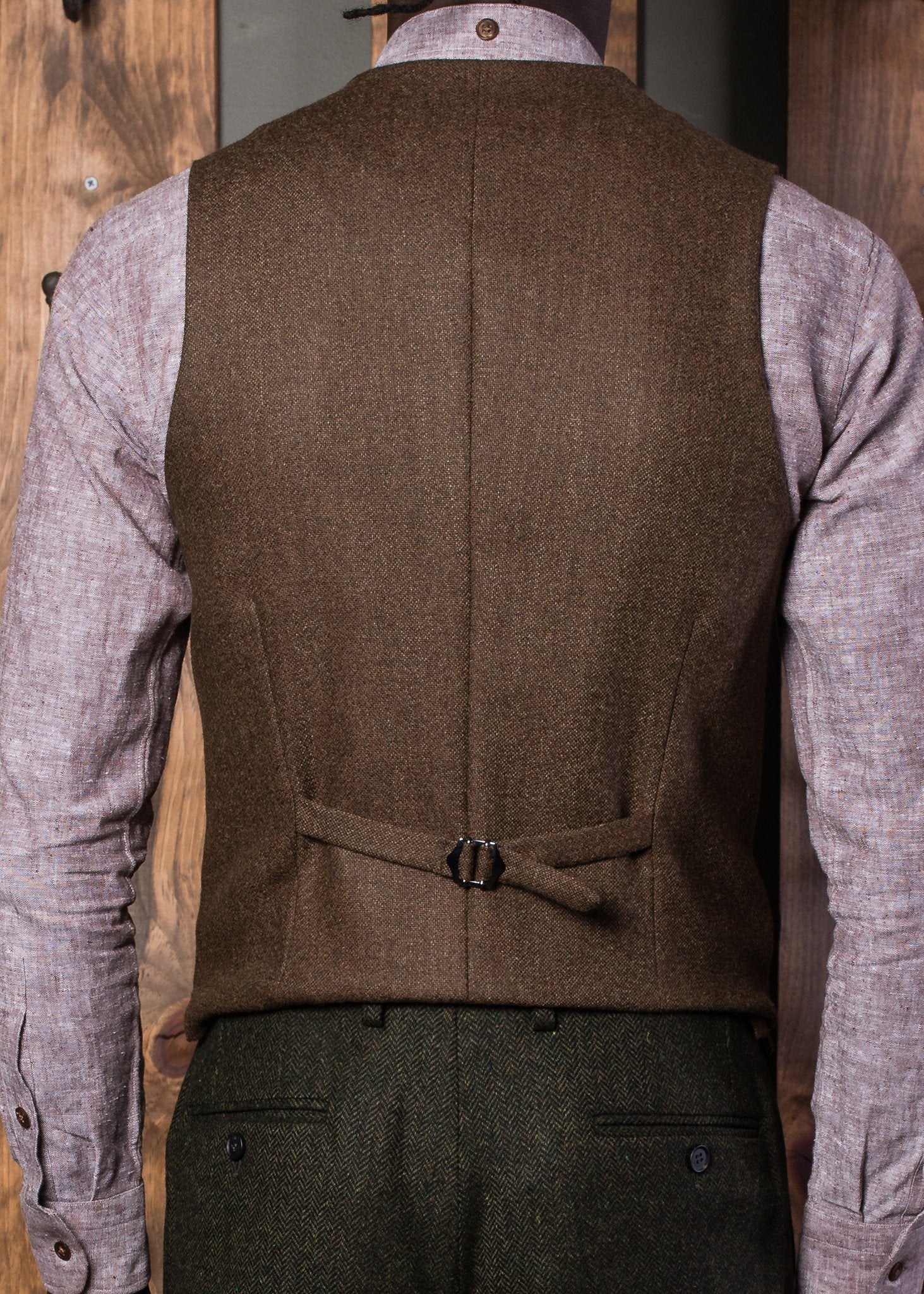 Samson 6 Button Shawl Lapel Waistcoat
$309.99
BYVEST-023-DBR253A
The Samson Shawl Lapel waistcoat pairs nicely with your Heritage casual wear or dress it up for a night on the town. It features a slim shawl lapel with slight piping on the edge, and a high button stance evoking a Victorian/Edwardian look or a 1910-20's/Prohibition era style.
Bykowski Tailor & Garb's signature designed waistcoats are exquisitely designed and hand crafted from some of the highest quality fabrics on the market and we pay extreme attention to detail.
We also offer custom options for this waistcoat. Choose a fabric and style from our abundant selection and submit your measurements. We cut all of our waistcoats to a nice slim fit/tailored look for all body shapes and sizes.
Made to order in USA. Takes 3-4 weeks for delivery. Express shipping is available.
Sizing for this style as follows
Be sure to check this measuring guide and have a friend or family member measure you according to our directions for best results.
Size 36:  Fits Chest: 36-37"  |  Stomach: up to 34.5"  |  Back Length: 21.5"  |  Front Length: 23.5"
Size 38:  Fits Chest: 38-39.5"  |  Stomach: up to 36.5"  |  Back Length: 22"  |  Front Length: 24.5"
Size 40:  Fits Chest: 40-41.5"  |  Stomach: up to 38"  |  Back Length: 22.5"  |  Front Length: 25.25"
Size 42:  Fits Chest: 42-43.5"  |  Stomach: up to 40"  |  Back Length: 23"  |  Front Length: 26"
Size 44:  Fits Chest: 44-45.5"  |  Stomach: up to 42"  |  Back Length: 23.5"  |  Front Length: 26.5"
Size 46:  Fits Chest: 46-47.5"  |  Stomach: up to 45.5"  |  Back Length: 24"  |  Front Length: 27.5"