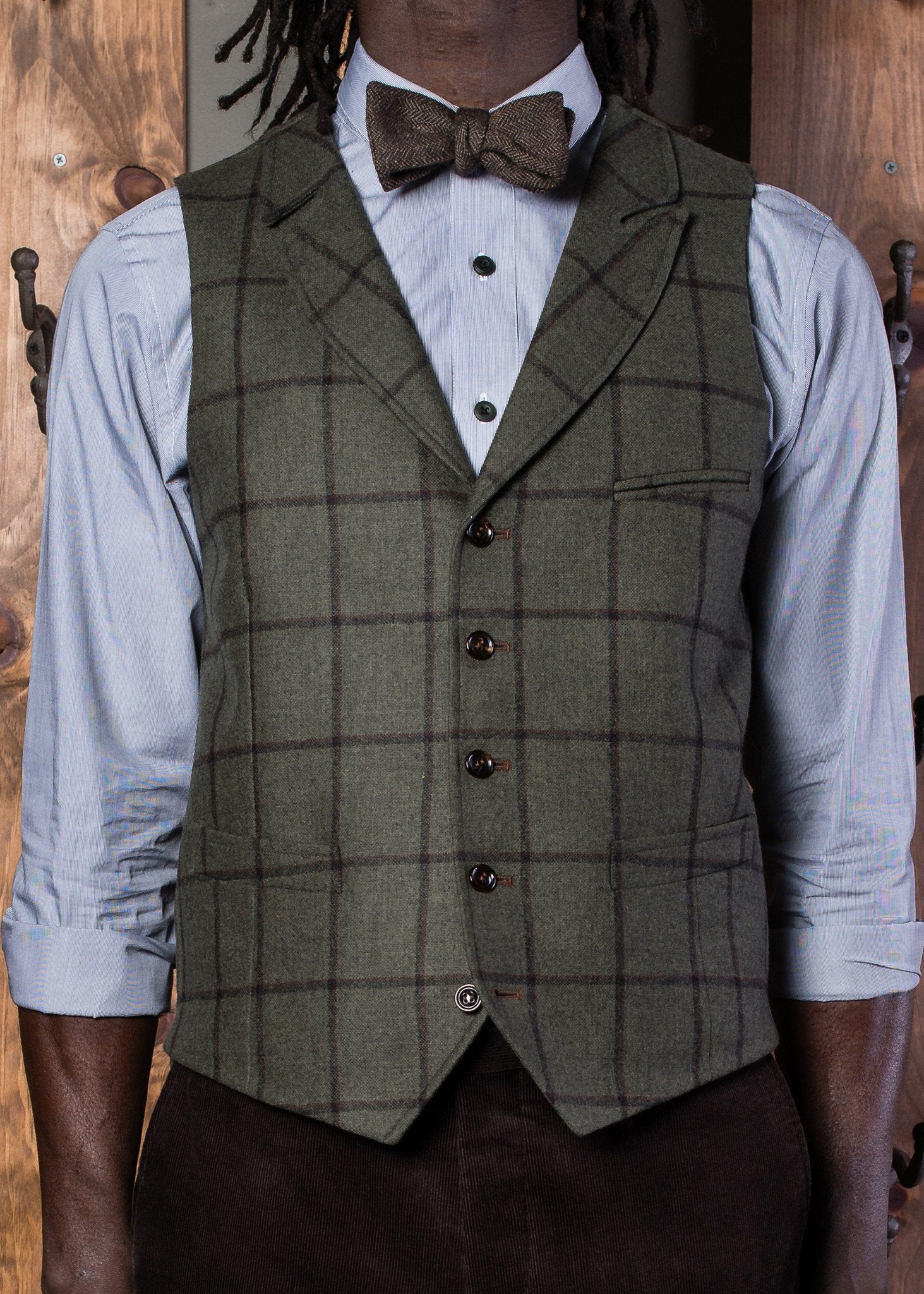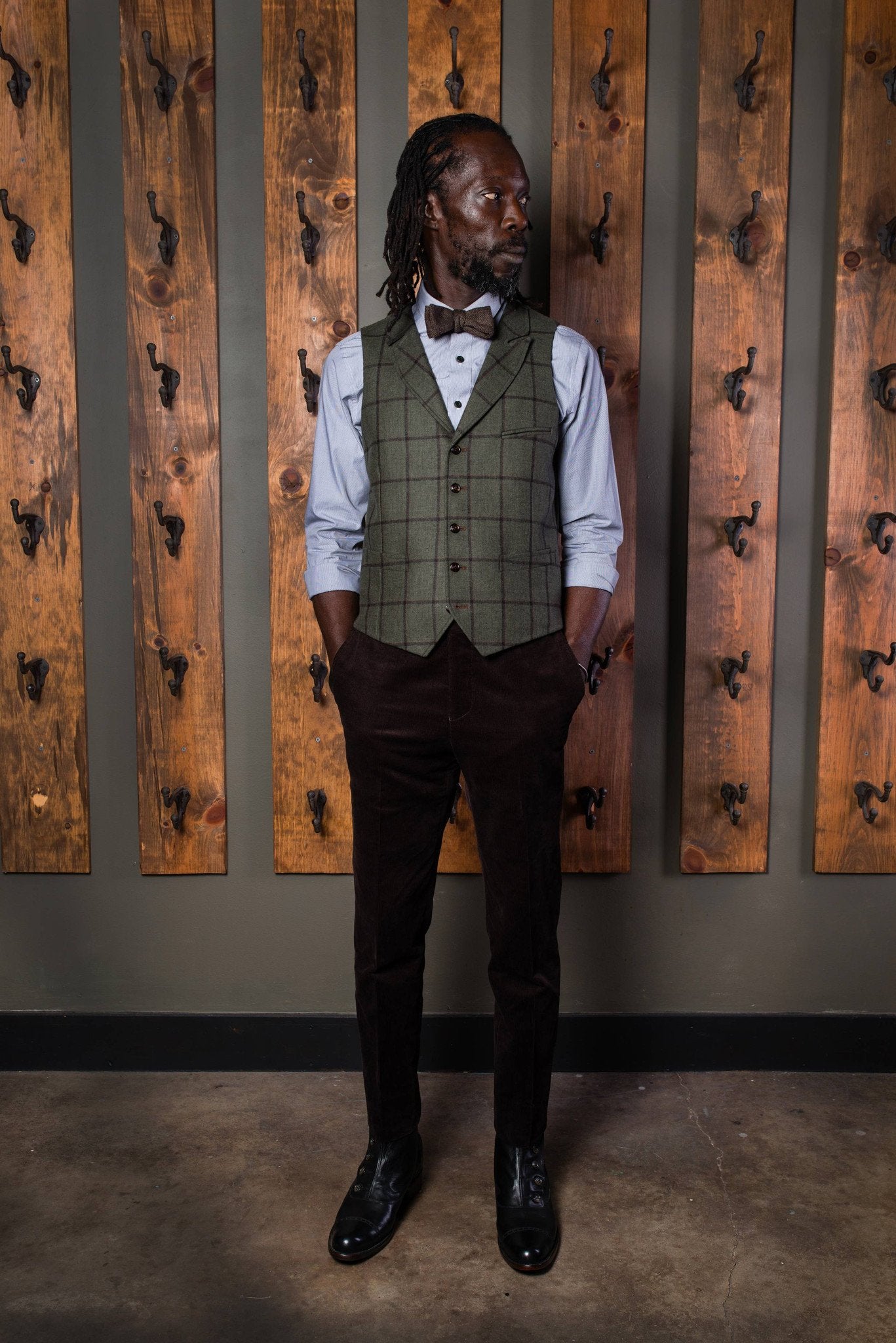 Jack-Knife Waistcoat
$249.99
BYVEST-022-DBQ582A
The Jack-Knife waistcoat is one of Bykowski's signature creations. It features opposite lapels that are truly symmetrical in angle for balance. We worked for years on this design to bring you something truly unique in the menswear world; this is the first of it kind!
The Jack-Knife pairs nicely with a dress suit or with your Heritage casual wear for a smart, unique look. It also features a 5 button stance and classic lapel vest pattern evoking a Victorian/Edwardian look or a 1910-20's/Prohibition era style.
Adding a piece like this to your modern wardrobe will make any outfit interesting and it's great for your dapper barbershop look as well. Bykowski Tailor & Garb's signature designed waistcoats are exquisitely designed and hand crafted from some of the highest quality fabrics on the market and we pay extreme attention to detail.
We also offer custom options for this waistcoat. Choose a fabric and style from our abundant selection and submit your measurements. We cut all of our waistcoats to a nice slim fit/tailored look for all body shapes and sizes.
Made to order in USA. Takes 3-4 weeks for delivery. Express shipping is available.