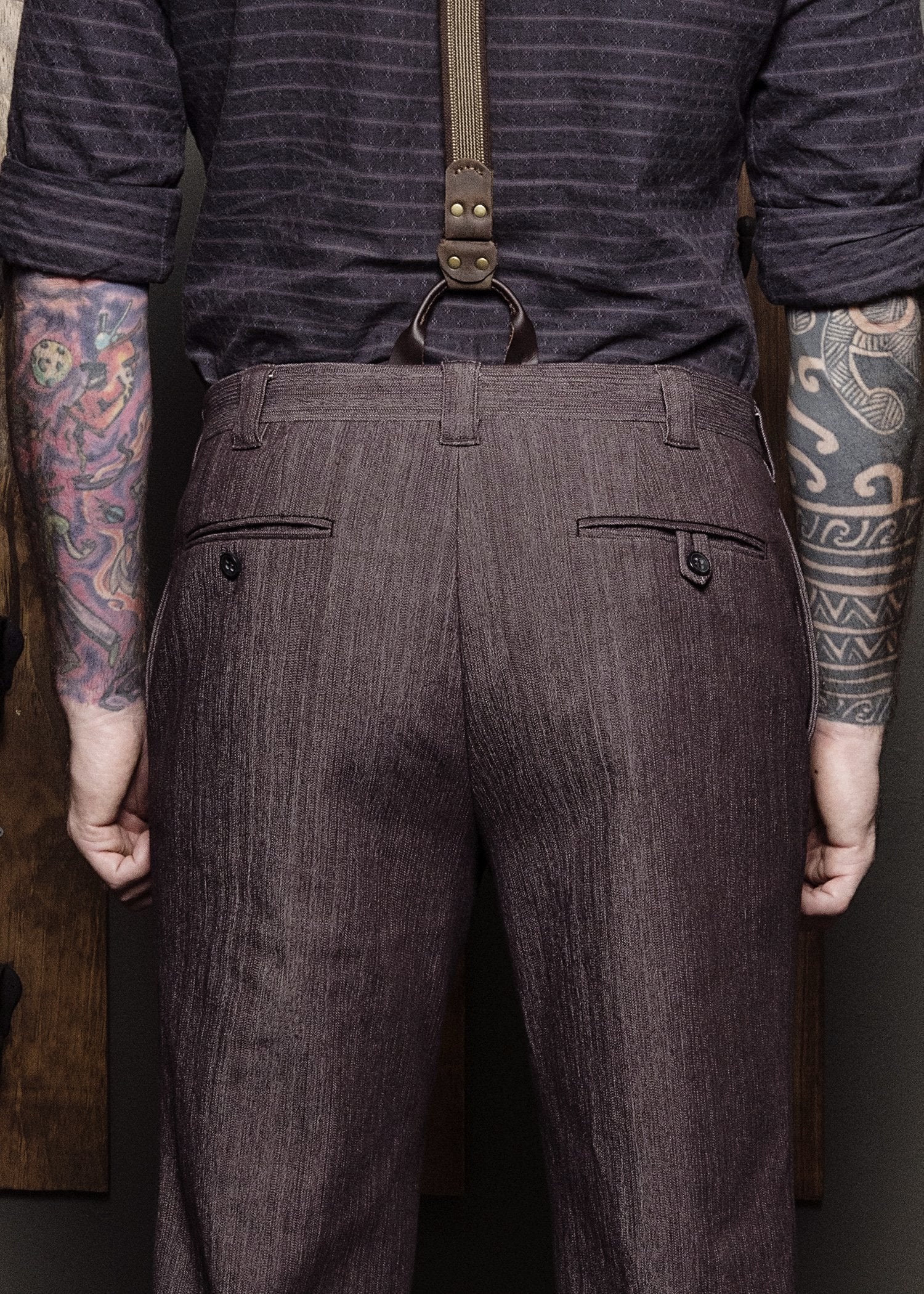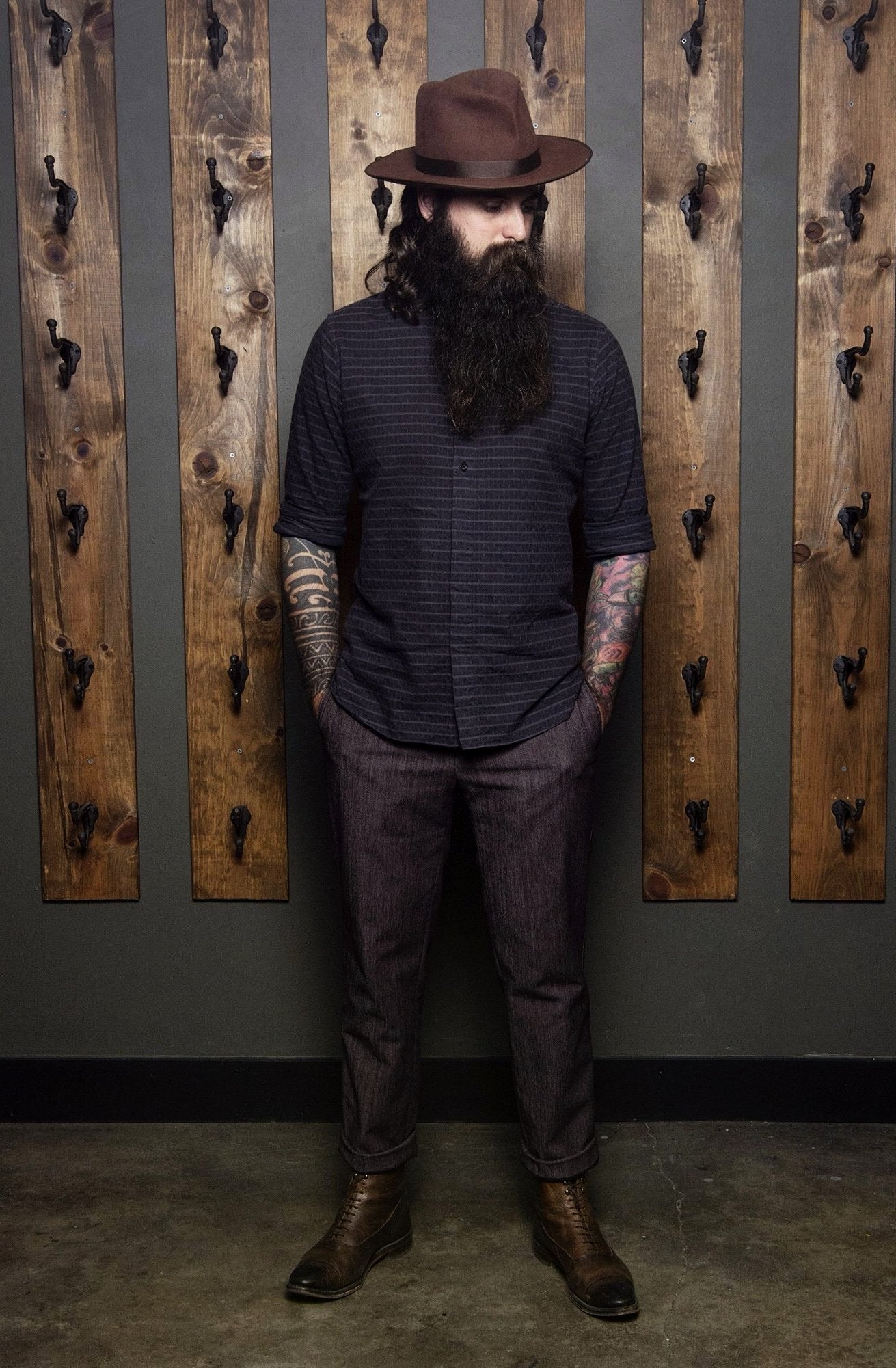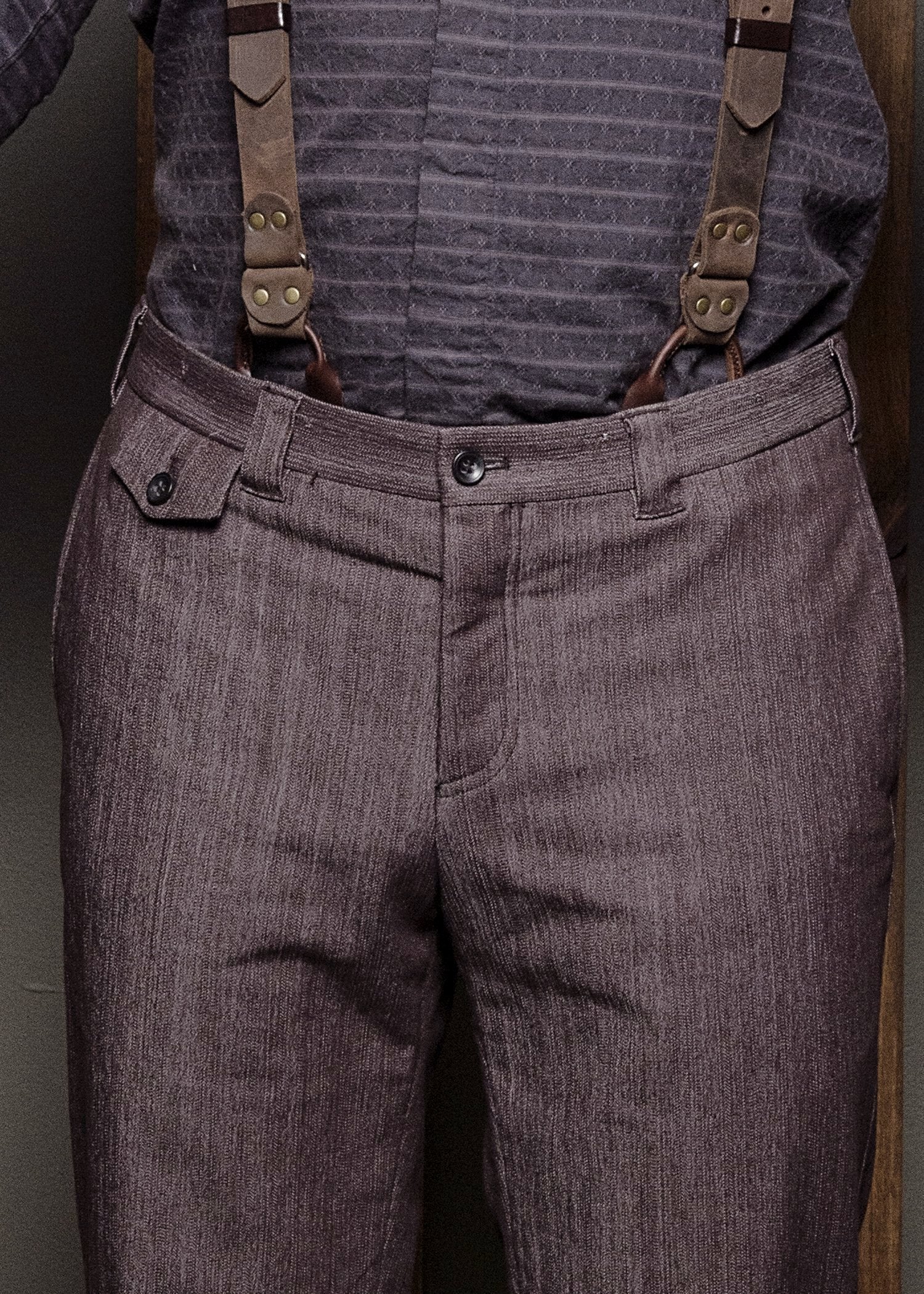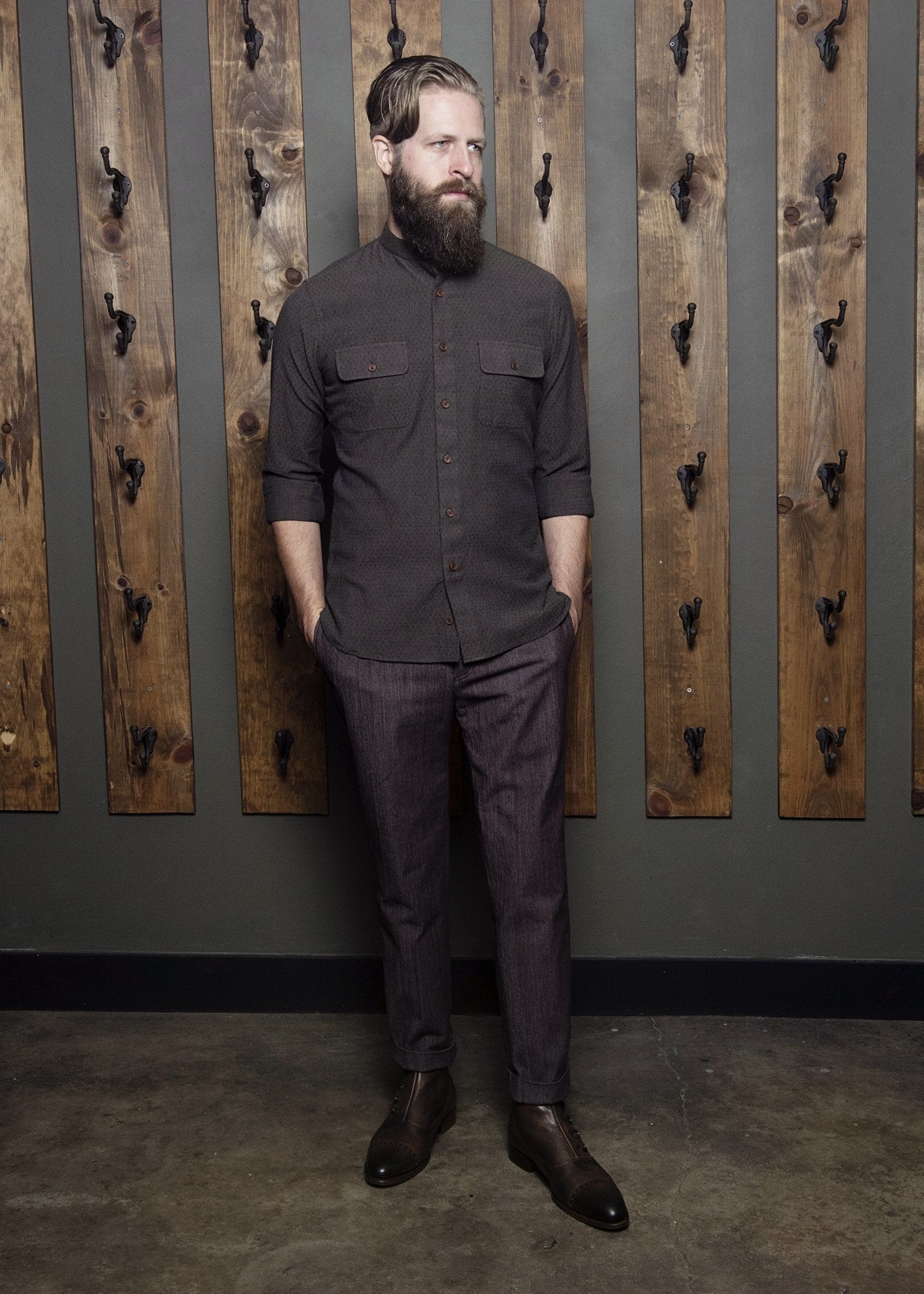 Thick Loop Trouser
Our Thick Loop Trousers pair nicely with your Heritage casual wear for a stylish look. Add some Bykowski Tailor & Garb signature old fashioned inspiration to your wardrobe.
Modern meets an 1890's Victorian/Prohibition/Depression era look. These trousers feature a button-flap watch pocket in front, slanted side pockets, 2 back offset style pockets with wide belt loops and suspender buttons on the inside. If you don't have any button-hole suspenders yet, peruse our fantastic Suspender selection (under Accessories in the Menu) to compliment your trousers.
Bykowski Tailor & Garb pants are exquisitely designed and hand crafted from some of the highest quality fabrics on the market and we pay extreme attention to detail. Be sure to check the measuring guide and have a friend or family member measure you according to our directions for best results.
We cut all of our pants to a nice slim fit/tailored look for all body shapes and sizes. Made to order in USA. Takes 3-4 weeks for delivery. Express shipping is available.
Note: all pants can be lengthened  2.5" more.
Sizing is as follows
Size 32 (fits true):  WAIST: 33.25"  |  SEAT: 40.5"  |  THIGH: 23.5"  |  U-RISE: 25.2"  |  OUTSEAM: 39"  |  PANT BOTTOM: 14"
Size 34 (fits true):  Waist: 35.25"  |  SEAT: 42"  |  THIGH: 24.3"  |  U-RISE: 25.8"  |  OUTSEAM: 40"  |  PANT BOTTOM: 14.5"
Size 36 (fits true):  Waist: 37"  |  SEAT: 44"  |  THIGH: 25.75"  |  U-RISE: 26.9"  |  OUTSEAM: 40"  |  PANT BOTTOM: 15.5"
Size 38 (fits true):  Waist: 39"  |  SEAT: 45.7"  |  THIGH: 27.5"  |  U-RISE: 28"  |  OUTSEAM: 40.5"  |  PANT BOTTOM: 16.5"