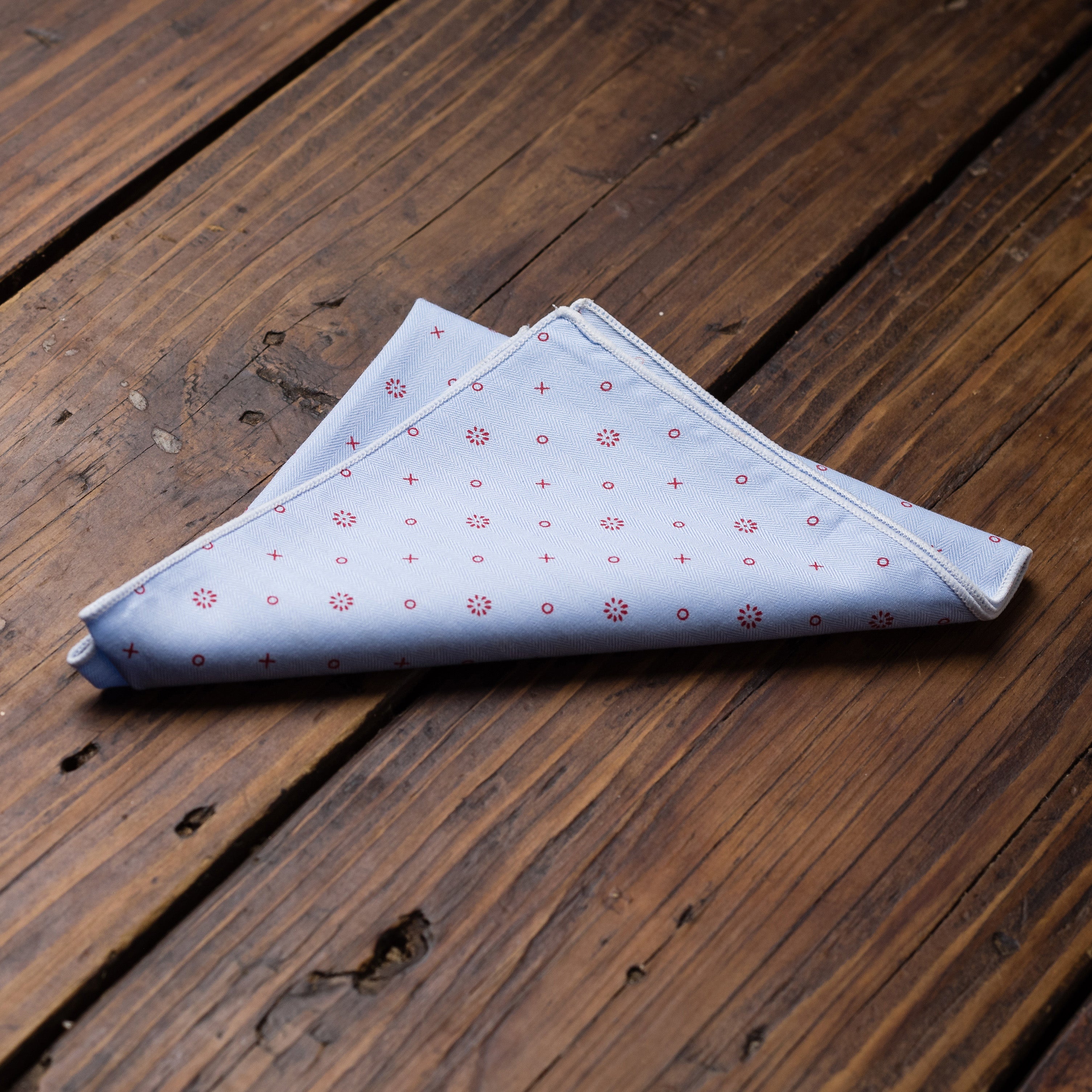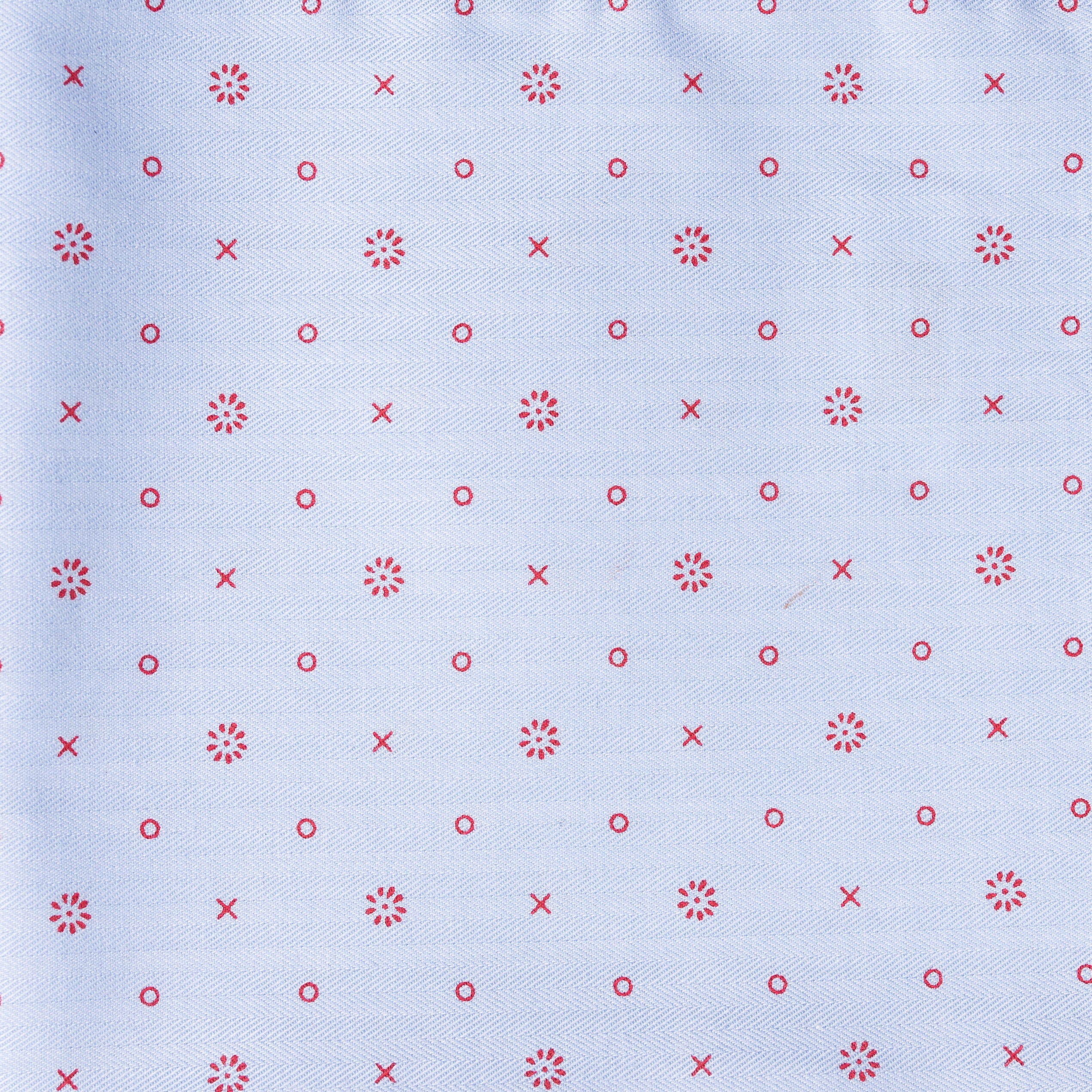 Light Blue with Red Shapes
Wipe the sweat from a hard workers neck or a lawyers brow, dry the face of a weeping disgrace or simply look dapper with it bestowed upon your coat. Pocket squares are just a good old fashioned accessory for the dandy.
100% cotton pocket square.
Pocket Square Dimensions: 11" x 11"