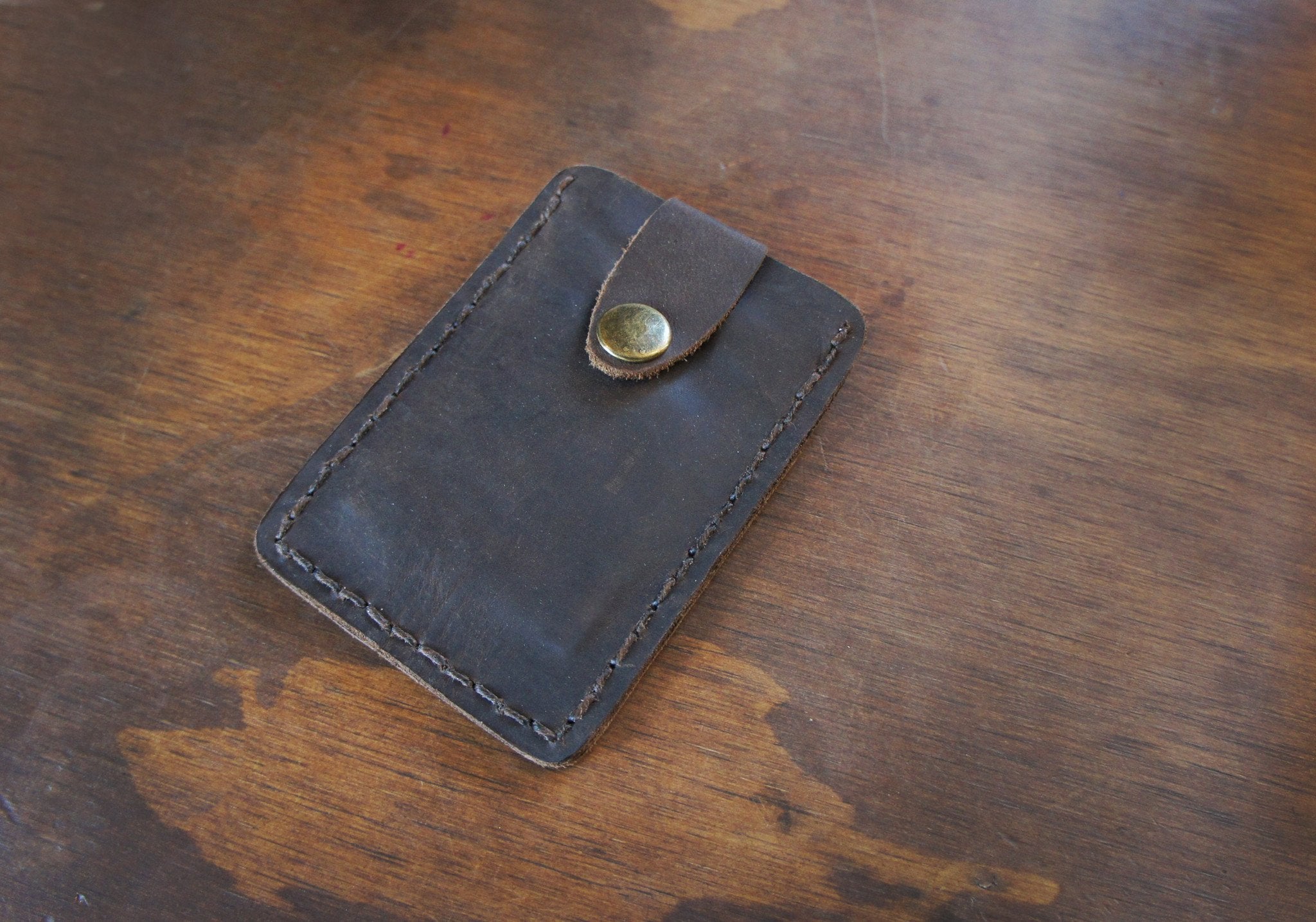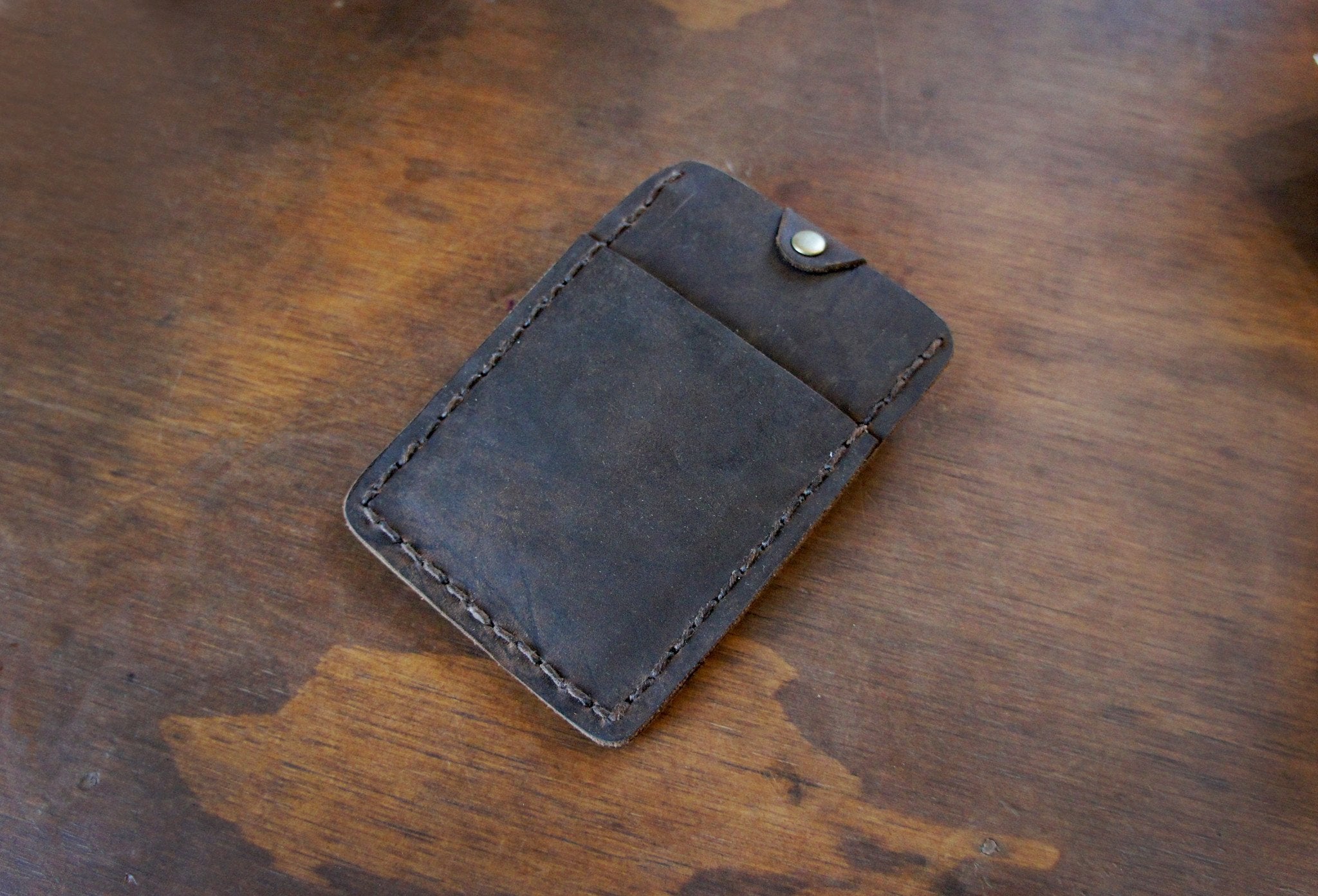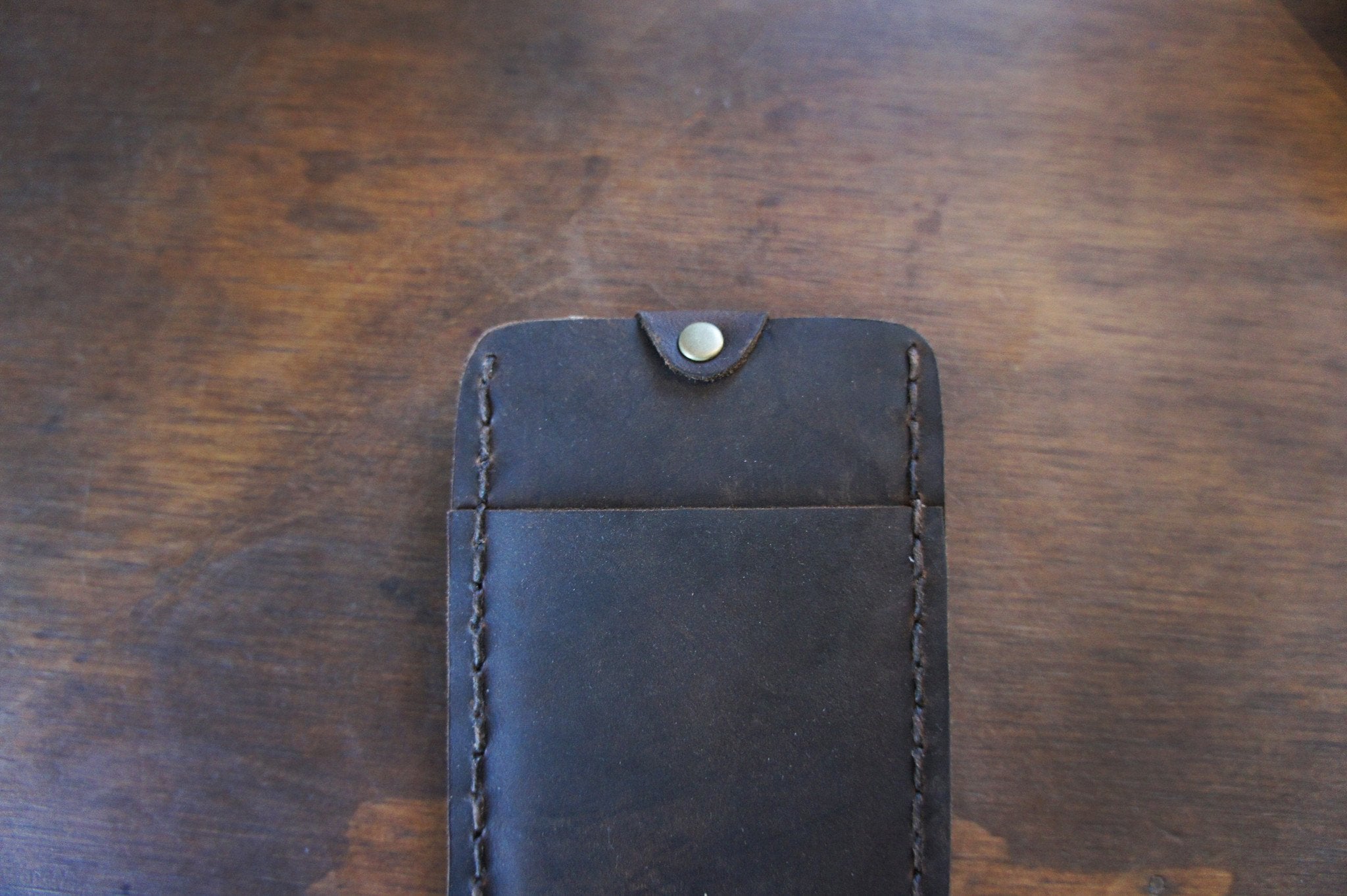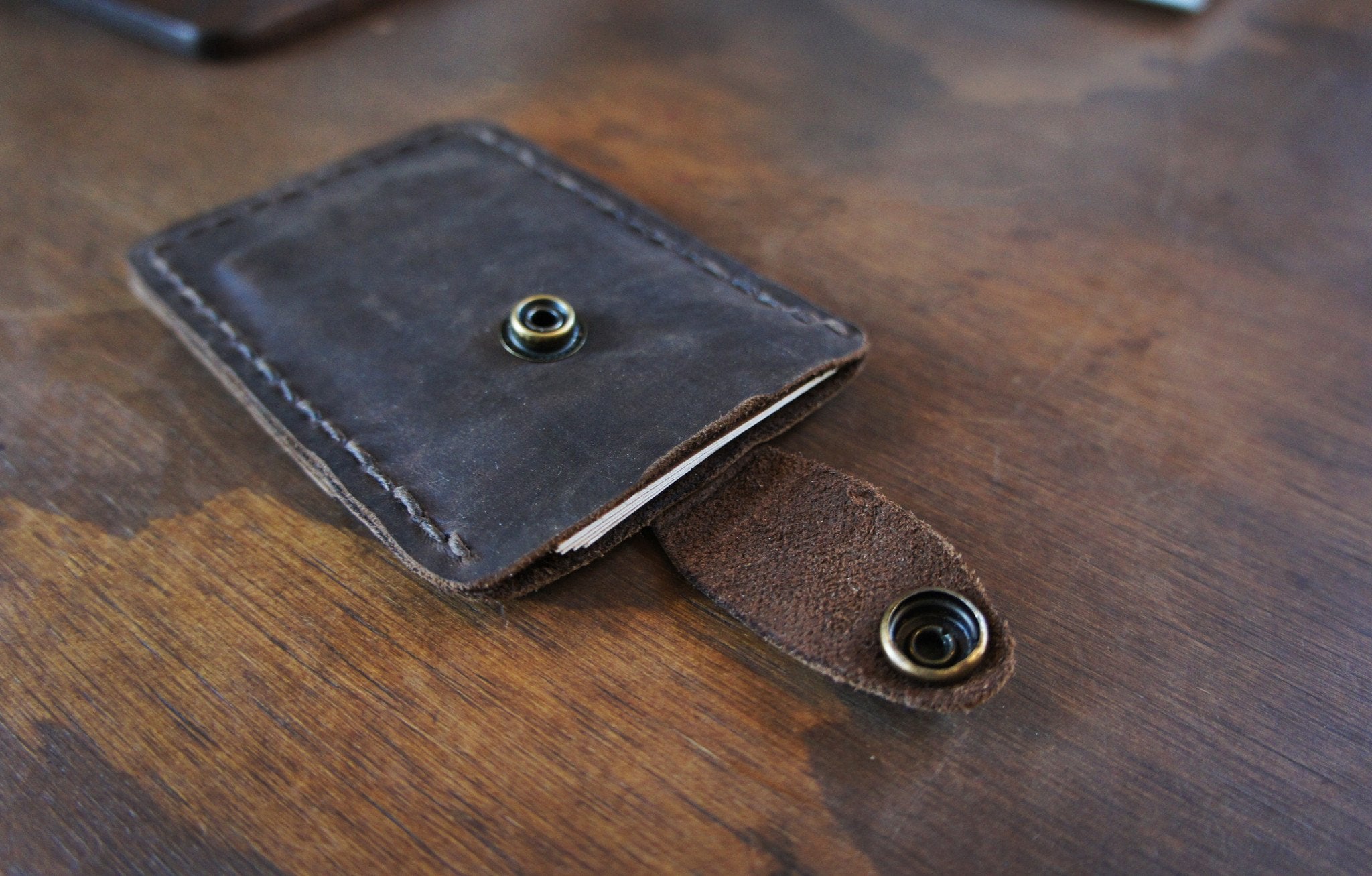 Leather Snap Wallet
This handcrafted minimalist wallet is a Bykowski Tailor & Garb unique design. There may be similar, but the Snap Tab is our signature touch; the rest that follow are just imitations.
This wallet is perfect for holding business cards in the snap pocket and your ID, couple of Credit cards and and a little cash in the easy access pocket.
Handcrafted in USA from Cow leather. 
Measures 4 1/4" x 2 7/8".