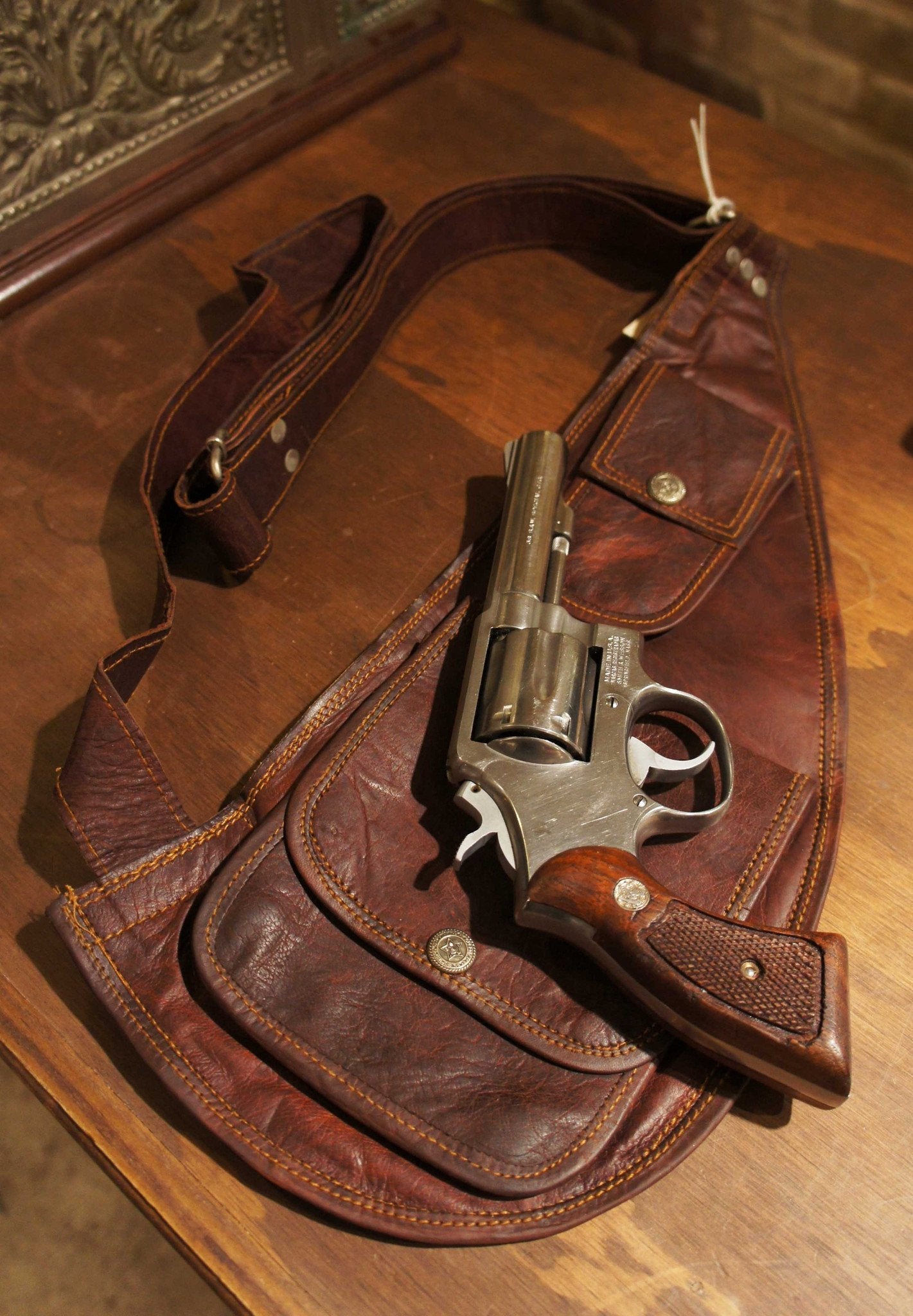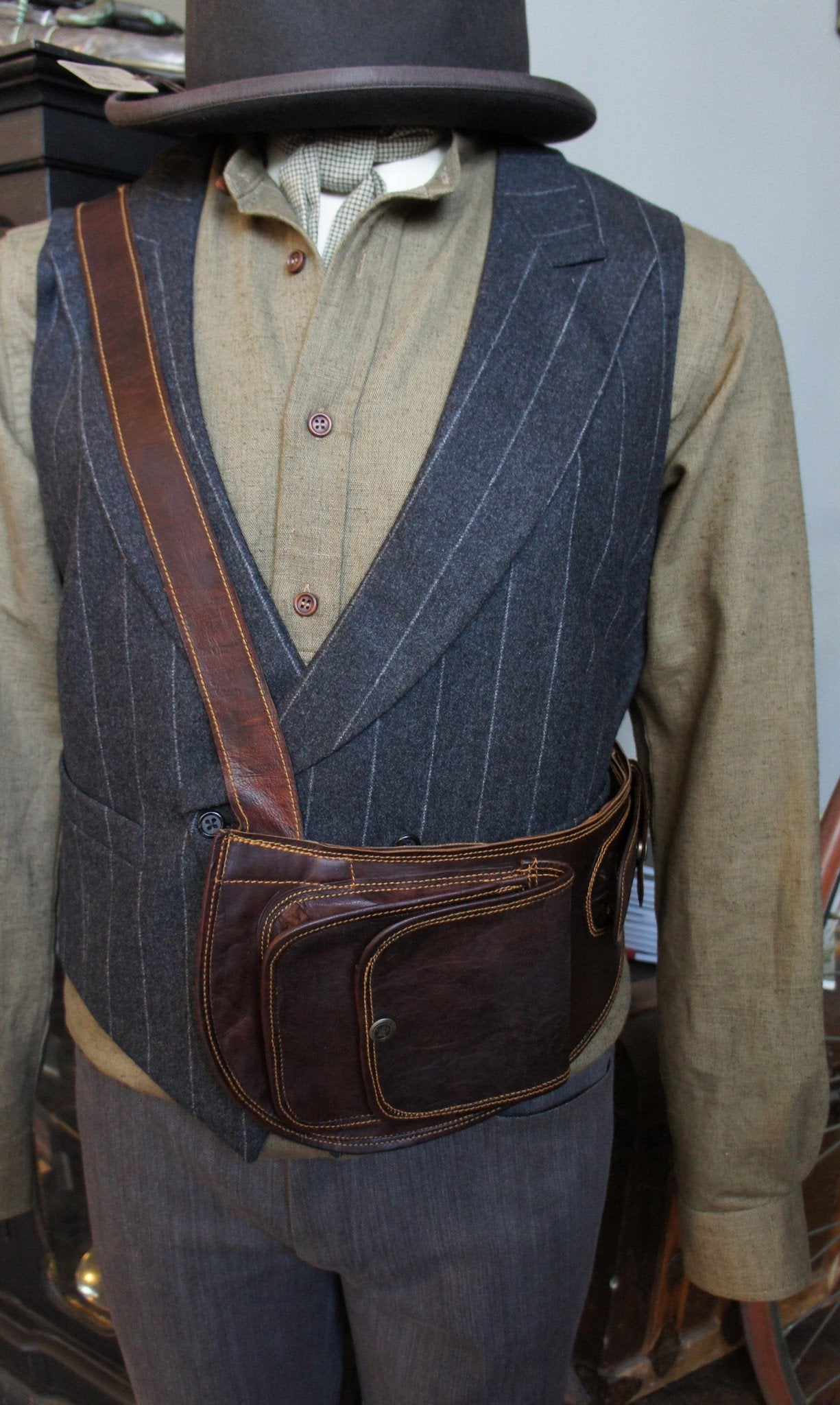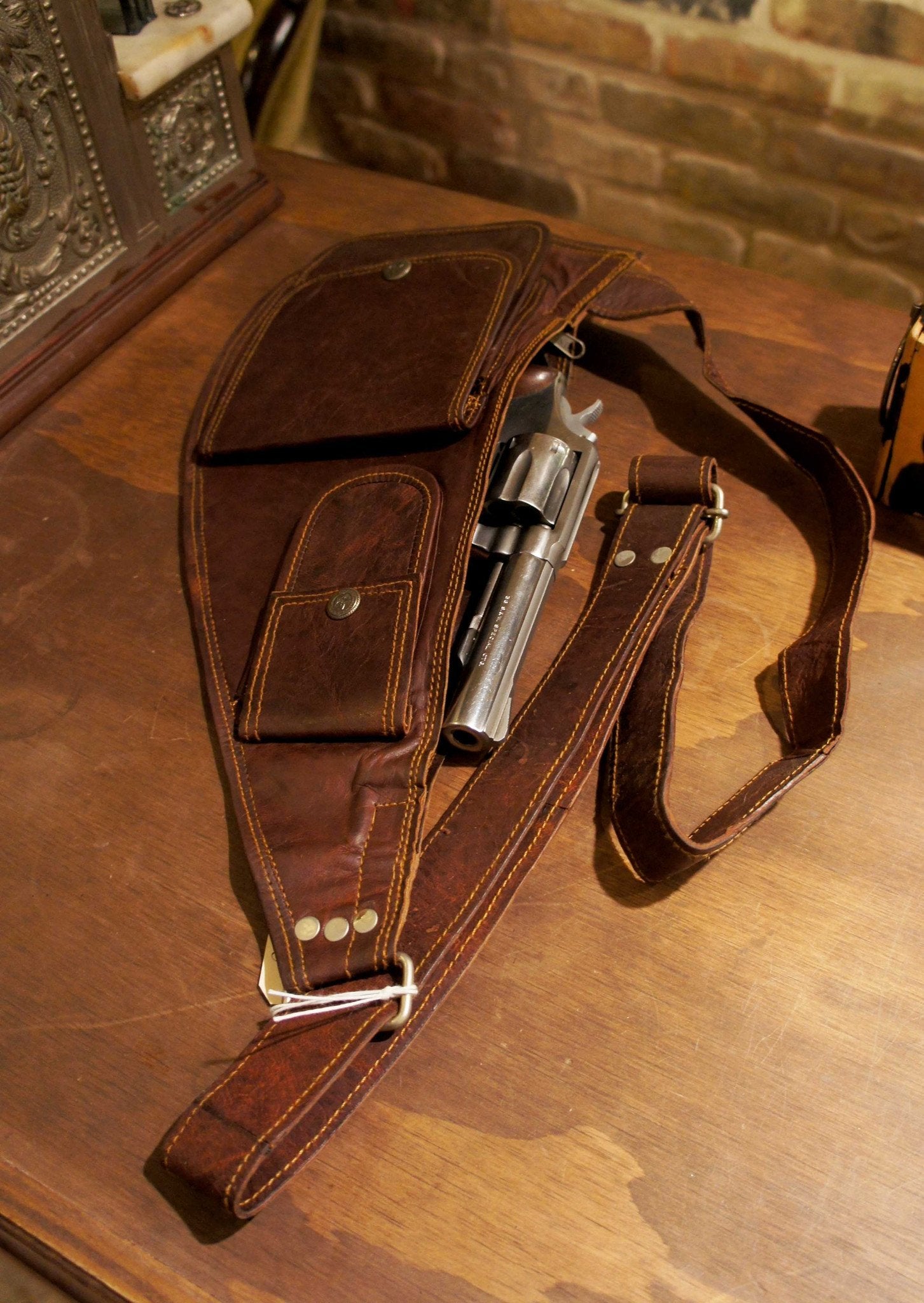 Gun Sling Bag
Based off of a Civil War era pistol bag, our Gun Sling Bag is for the modern Lady/Gent in everyday use, a day at the festival or riding around town. Evoking that 1930's biker style, it fits all your essentials while being a stylish alternative to the fanny pack.
Made of Trench Leather, which involves a Civil War Era no-dye method for making beautiful, functional leather bags and satchels. The leather is covered in salt and buried underground for 3 months, giving it that beautiful all-natural coloring and durability.
Handy with an adjustable strap to wear cross-body and a large middle zipper pocket for your essentials and/or your pistol. It has another zipper pocket on the backside and a large and small snap rivet pocket on the front for your ammo, cleaning kit or alternate essentials. Versatility abounds!
Color/Tone of leather may vary from bag to bag due to their natural aging process. Smith and Wesson revolver not included.