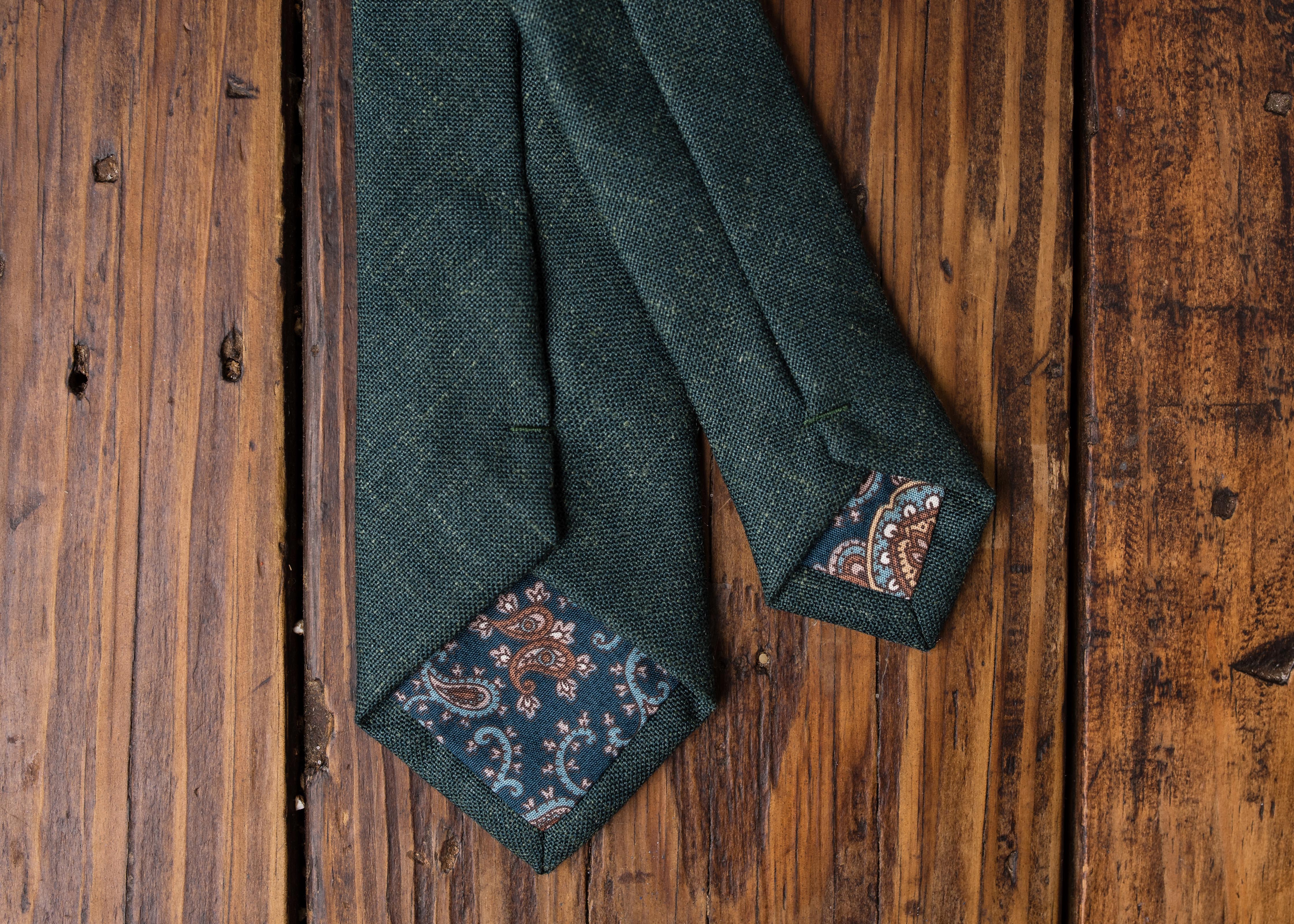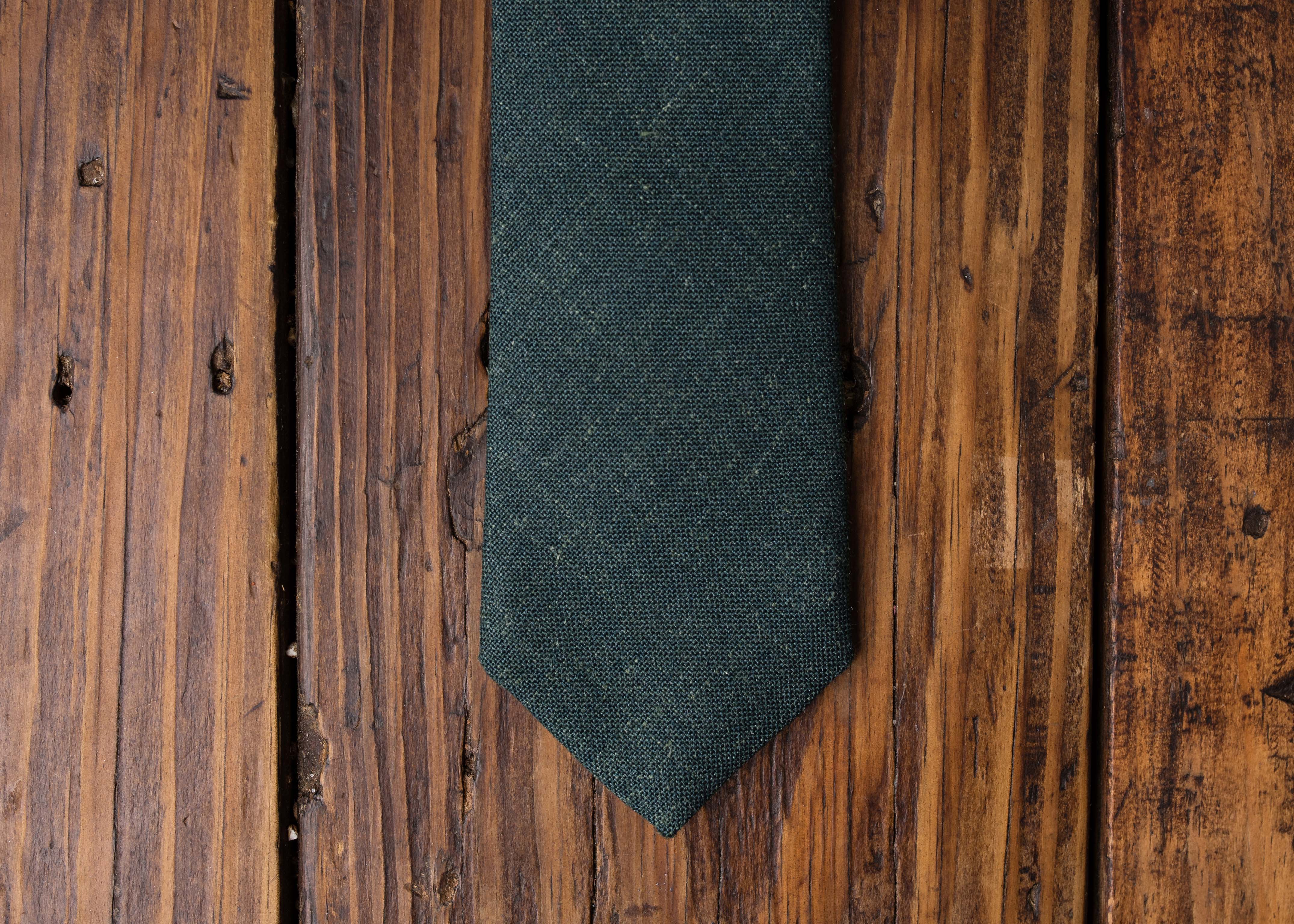 Forest Green Linen Blend Necktie
$71.99 $119.99
BYNT-290179
Bykowski Tailor & Garb handcrafted neckties are crafted in handsomely classic or uniquely patterned cotton, linen, wool, wool cashmere, or tweed. No silk neckties here, make a statement with understated elegance.  At 2.5" width, they're neither too skinny nor wide. We can also make any number of custom neckties in most of our fabrics and almost any fabric you'd like to supply and in any width. Please contact us for details for custom neckties. Made in USA.
Note- the contrasting fabric for the reverse side of the tie is done with fabric scraps from other ties and pocket squares. The tie you buy may have a lining that will vary from the fabric used in the photo.
Forest Green
100% Linen Wool Blend
Width= 2.5"
Length= 56"