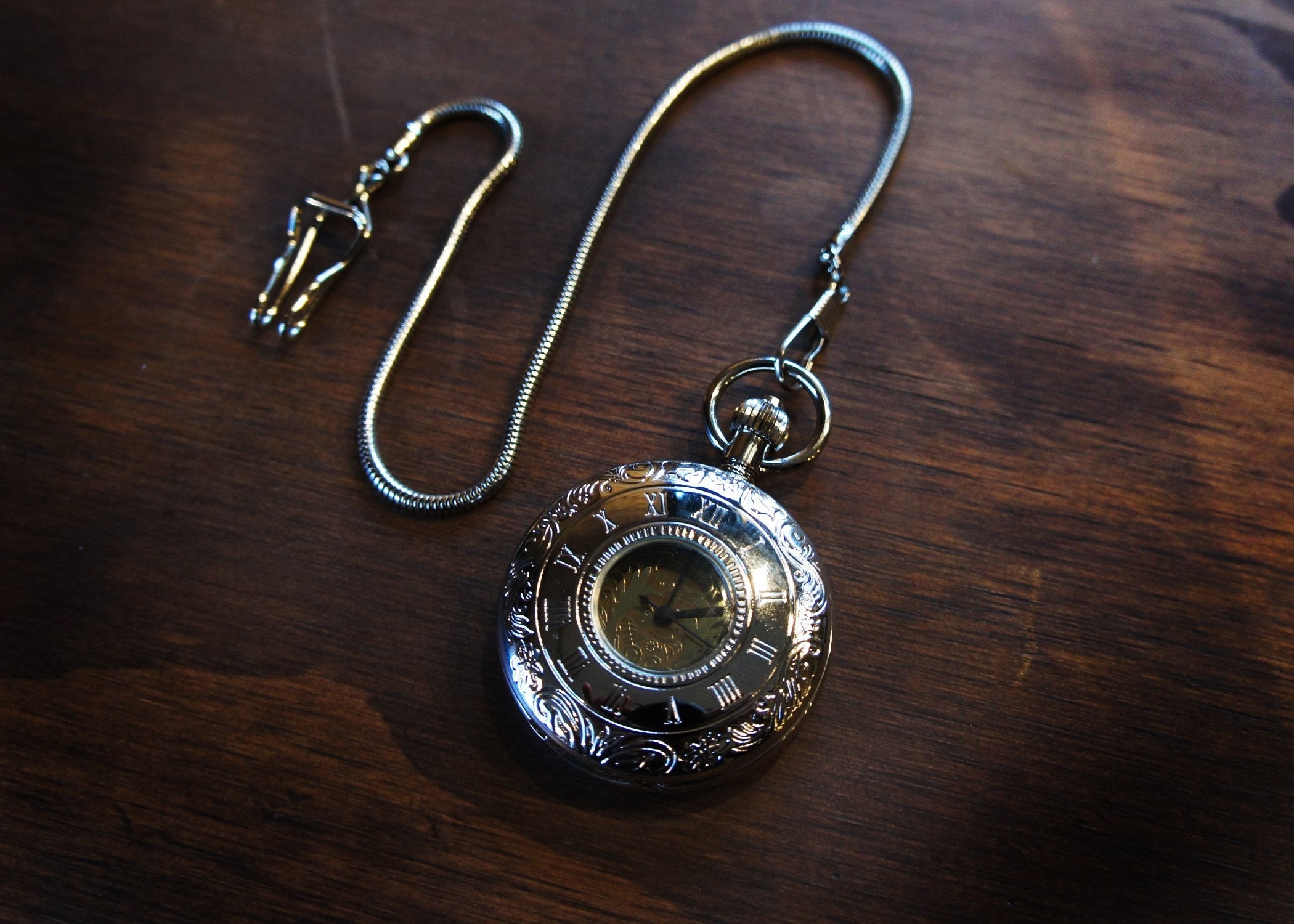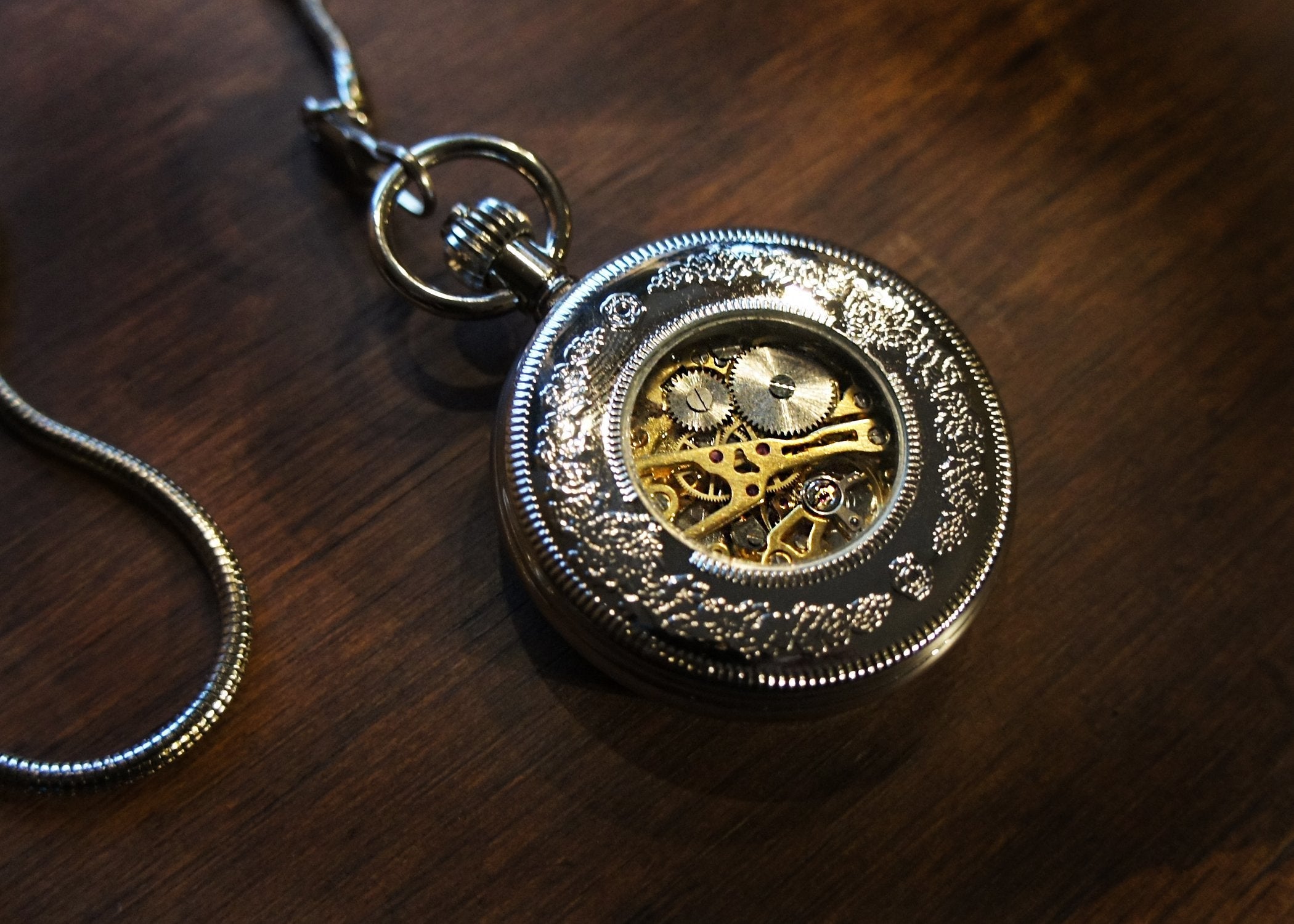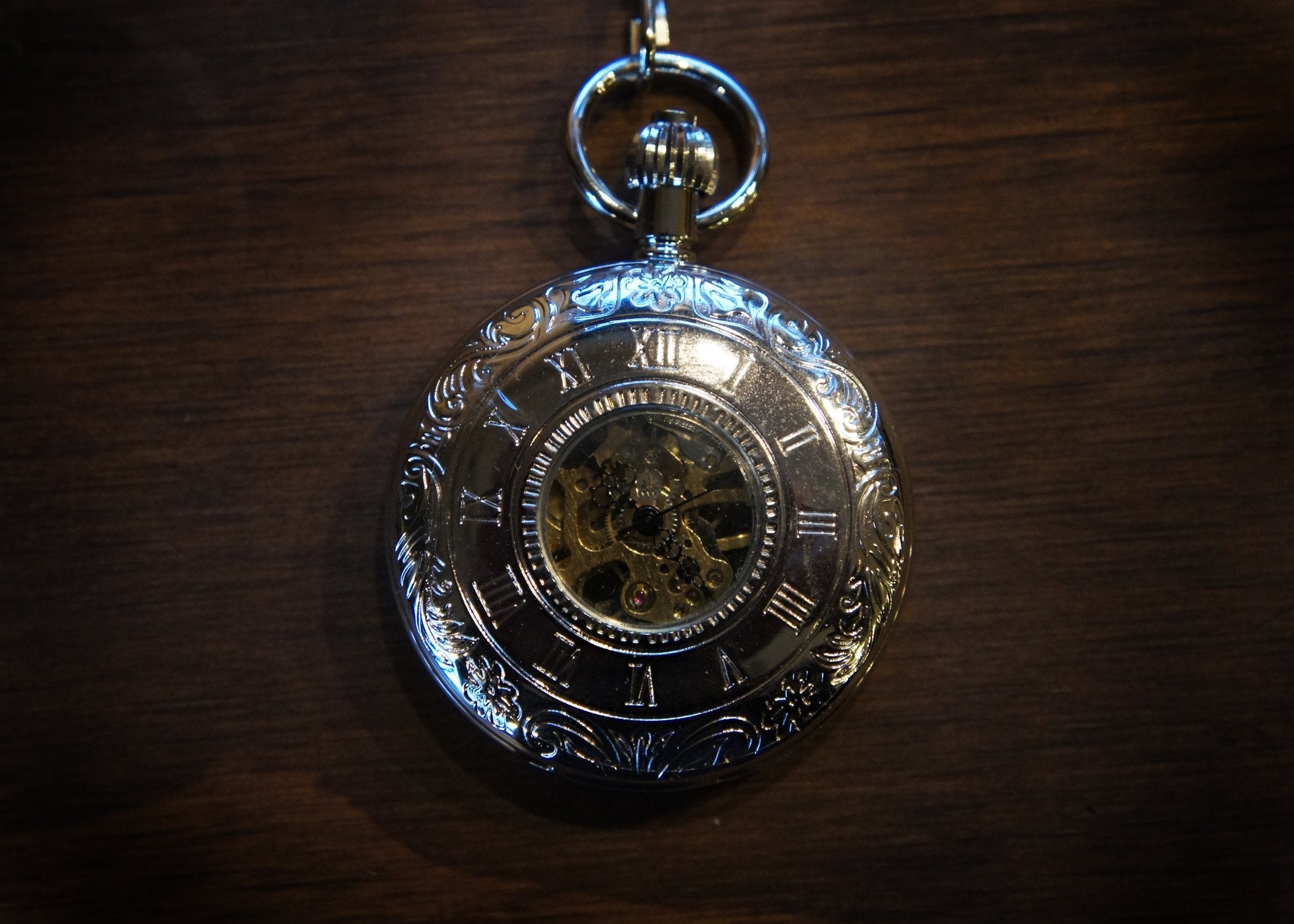 Silver Window Skeleton Pocket Watch
Bykowski Tailor & Garb pocket watches all have mechanical movements, so no batteries are required. This watch is Stainless Steel with floral scroll work and skeleton face. All parts are Swiss and Chinese and assembled in our USA workshop for quality assurance.
If you are looking for an affordable pocket watch that is just as durable as the expensive watches, you've found it. Any pocket watch is a sensitive item, but you won't feel as anxious wearing this watch as opposed to a family heirloom or expensive piece.
Follow this and you will enjoy your watch for years to come, as we have with ours. 
A. Never over-wind.
B. Don't wind the watch backwards.  Always wind the watch clockwise.
C. Try not to drop or bang it around. 
D. Don't get it wet. 
Keeps a 30 hour wind. This watch is great for an Edwardian/Victorian, 1800's, Railroad, 1920's/30's/40's era look.