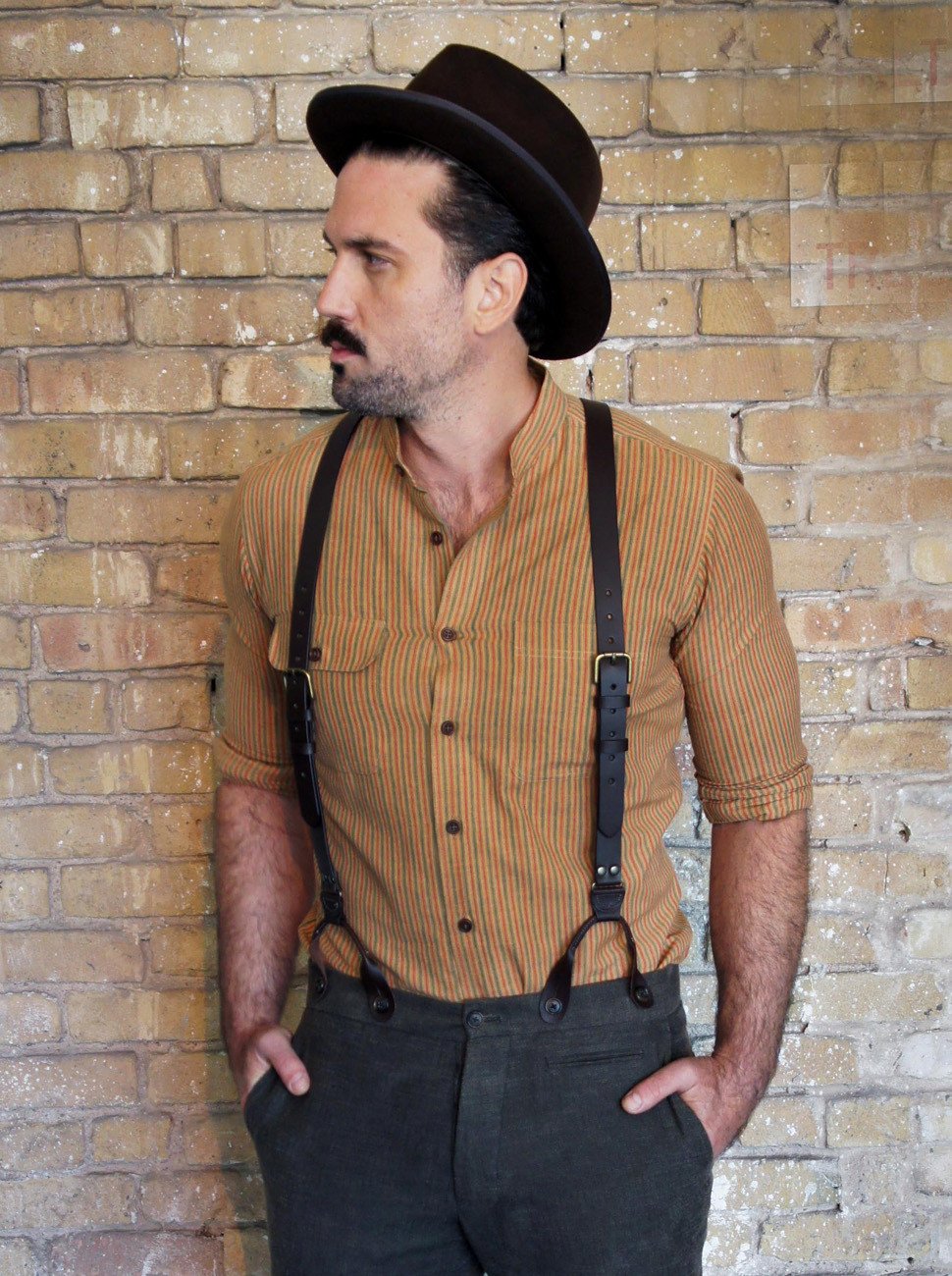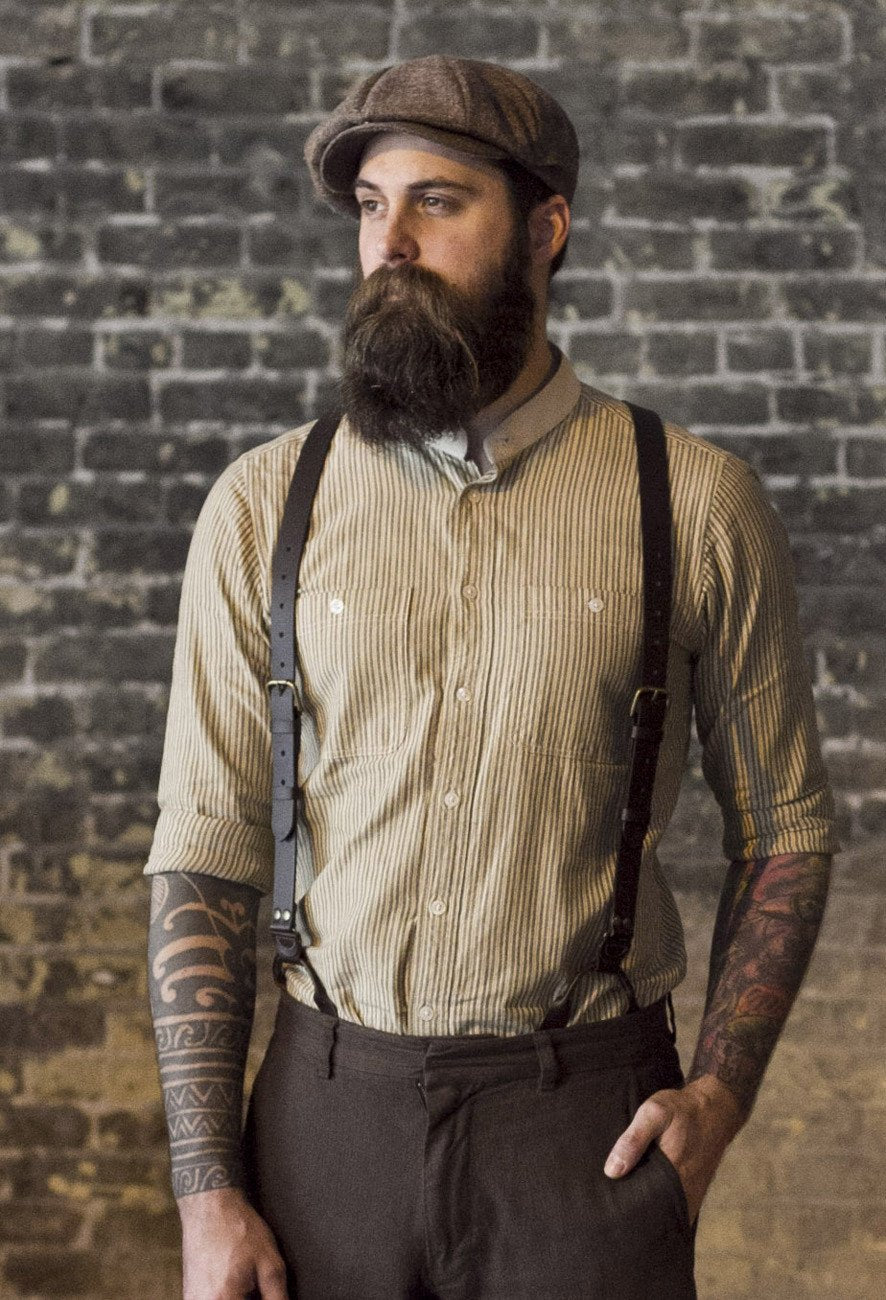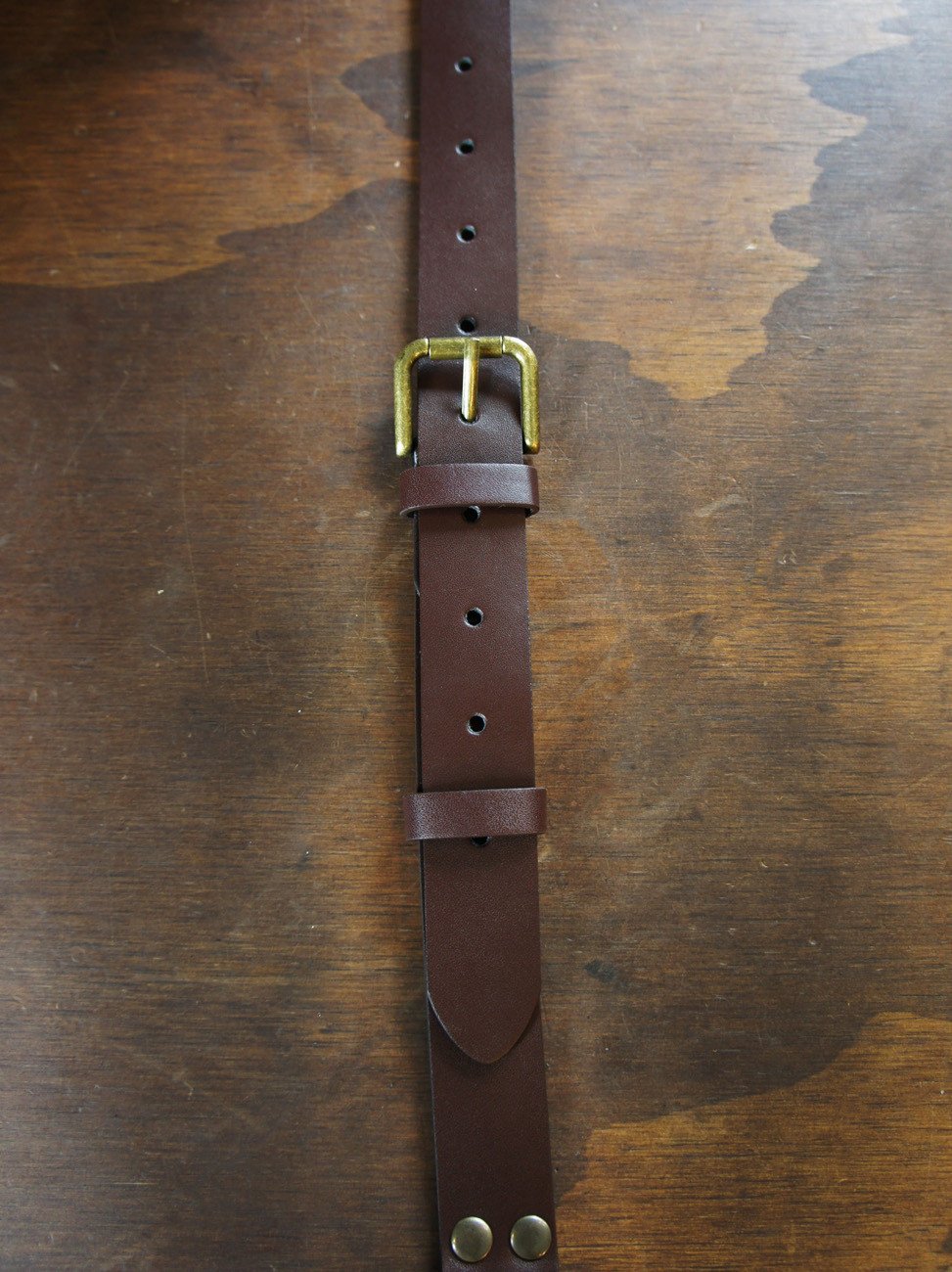 Brown Leather Suspenders
Genuine leather suspenders with antiqued brass hardware and a button-on fixing, which means you can only wear them the right way. Clip-ons are for the rookies. You wouldn't wear a clip-on tie, would you?
No buttons on your trousers? No problem. Go to your local tailor and have them sewn into the inside of your trousers. Or it's quite easy to sew them on yourself! All you need is 6 buttons, a needle, thread and some Bourbon.  Start by pouring yourself a glass of the Bourbon and then get after it!
Made in America.
1" wide
48" long: Adjusts to fit all sizes.