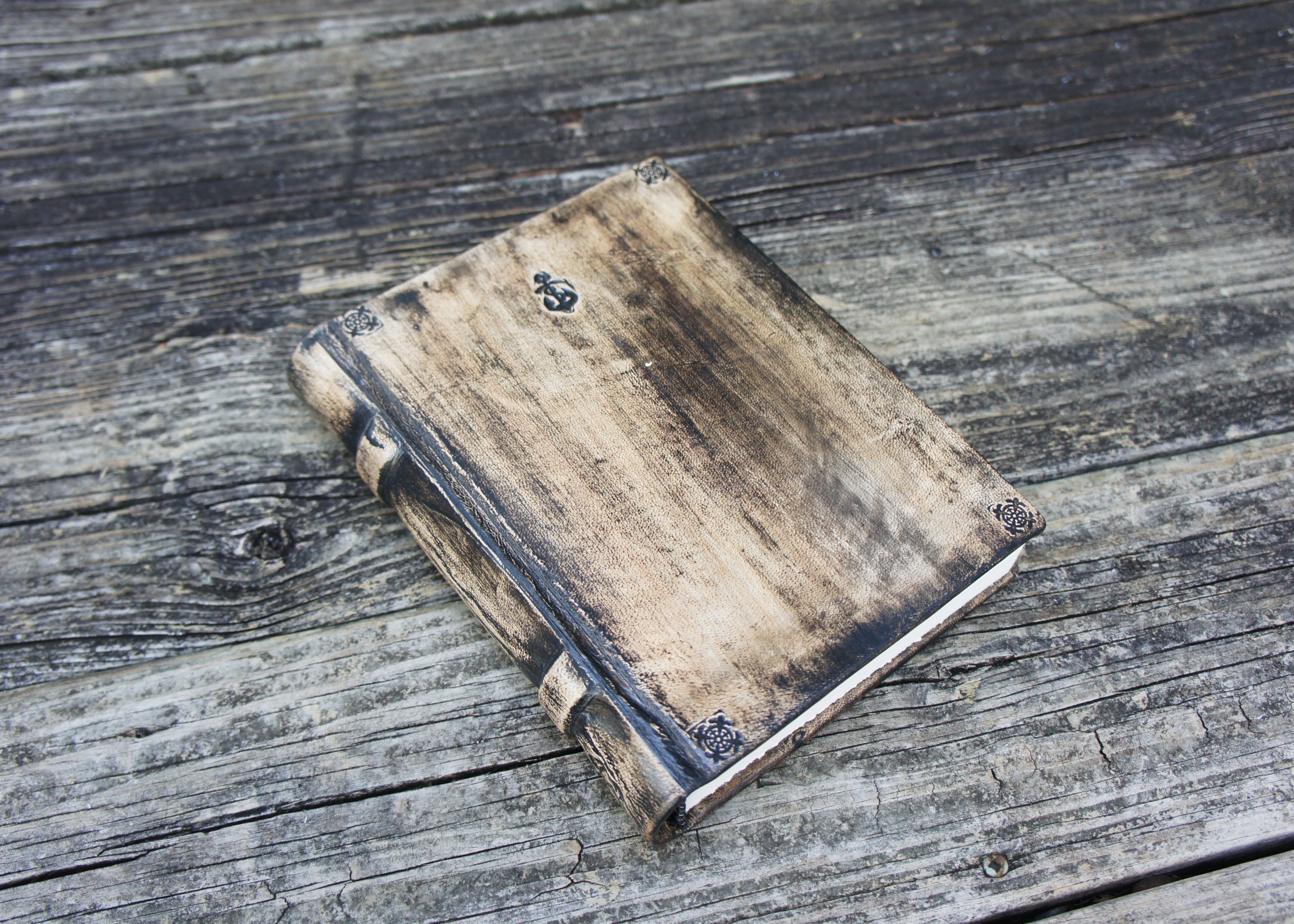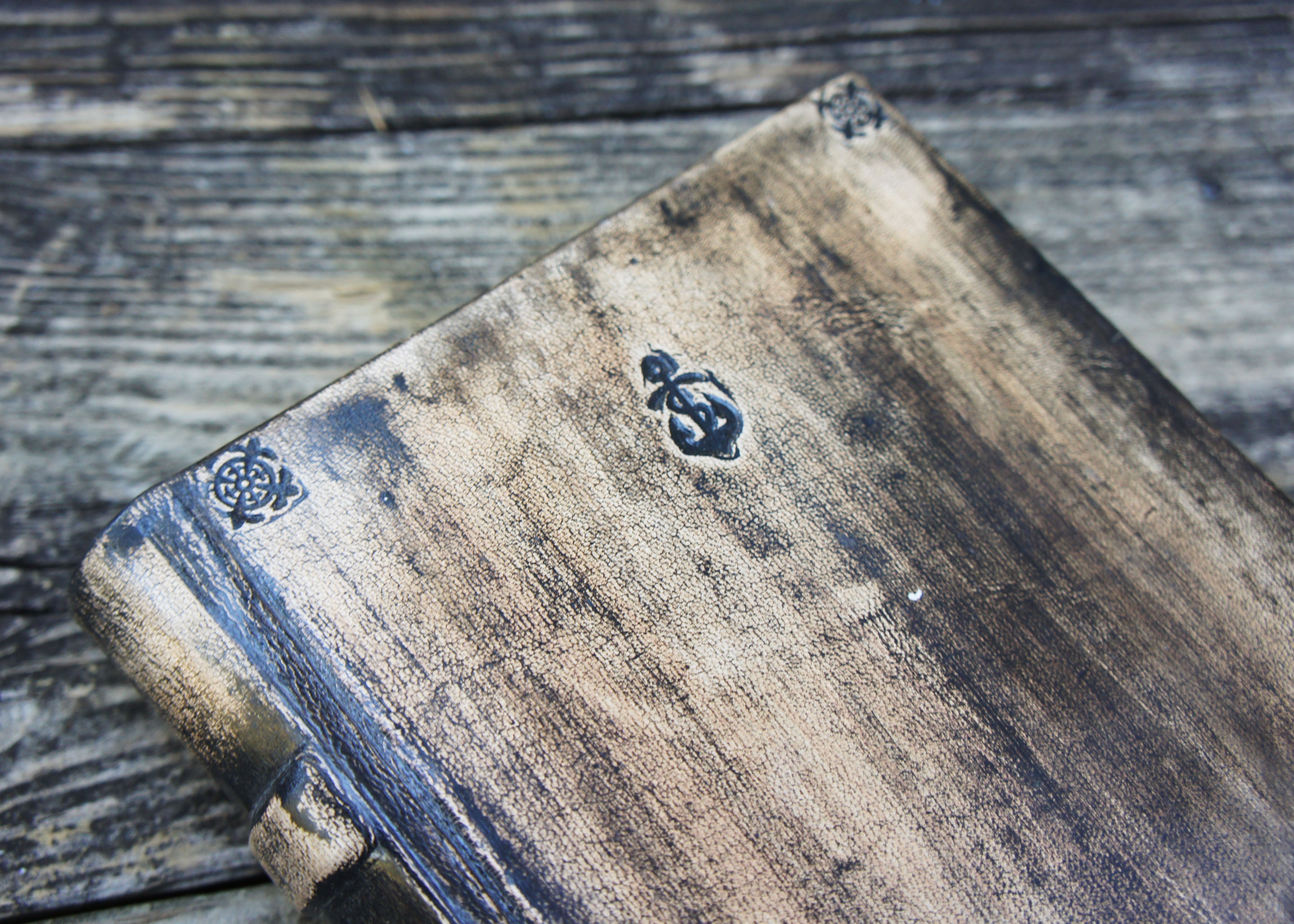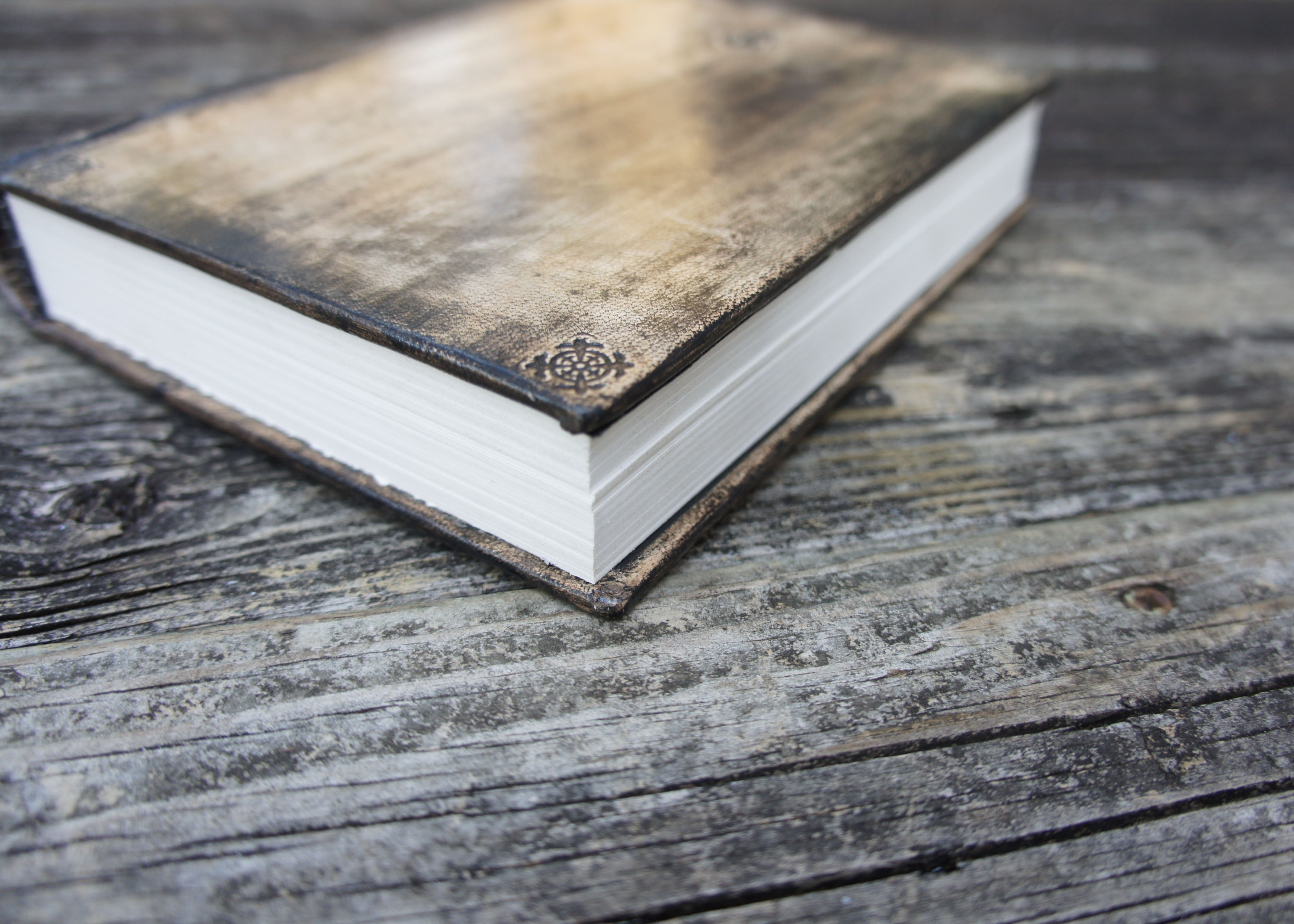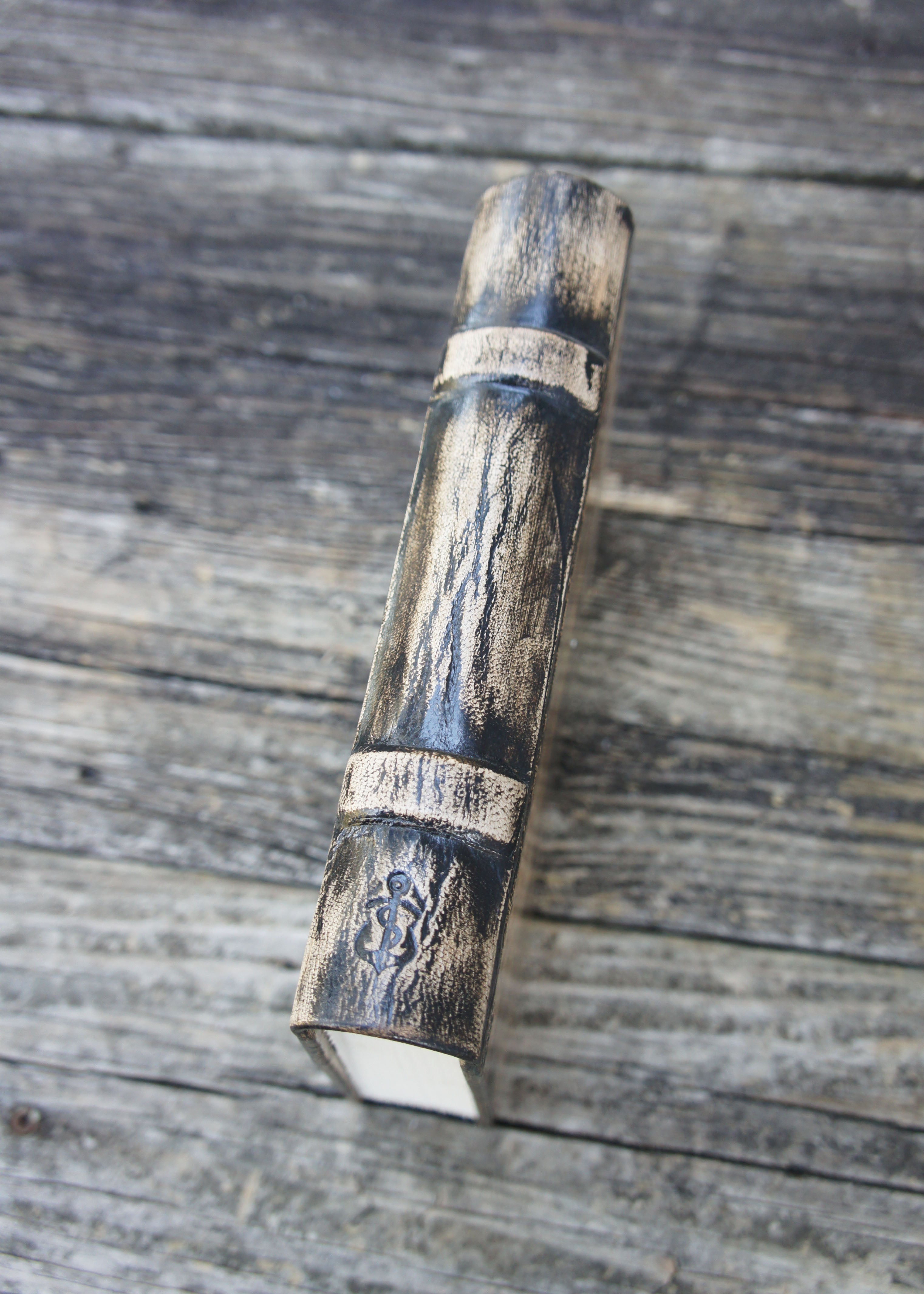 Anchor Leather Journal
Anchor, strength, security, and sailors so you may curse or sail onward and upward.
Our sketchbooks/journals are handcrafted in the Old World book binding style. They're made of full grain leather, hand burnished, and bound at a quality and at a price unmatched by any other leather journal on the market. Take a gander at our four other unique designs, which do you fancy, and what ever will you note?
Light Brown Full Grain Leather
Dimensions 6"x8" 320
Two Hump Spine
320 Unlined Pages