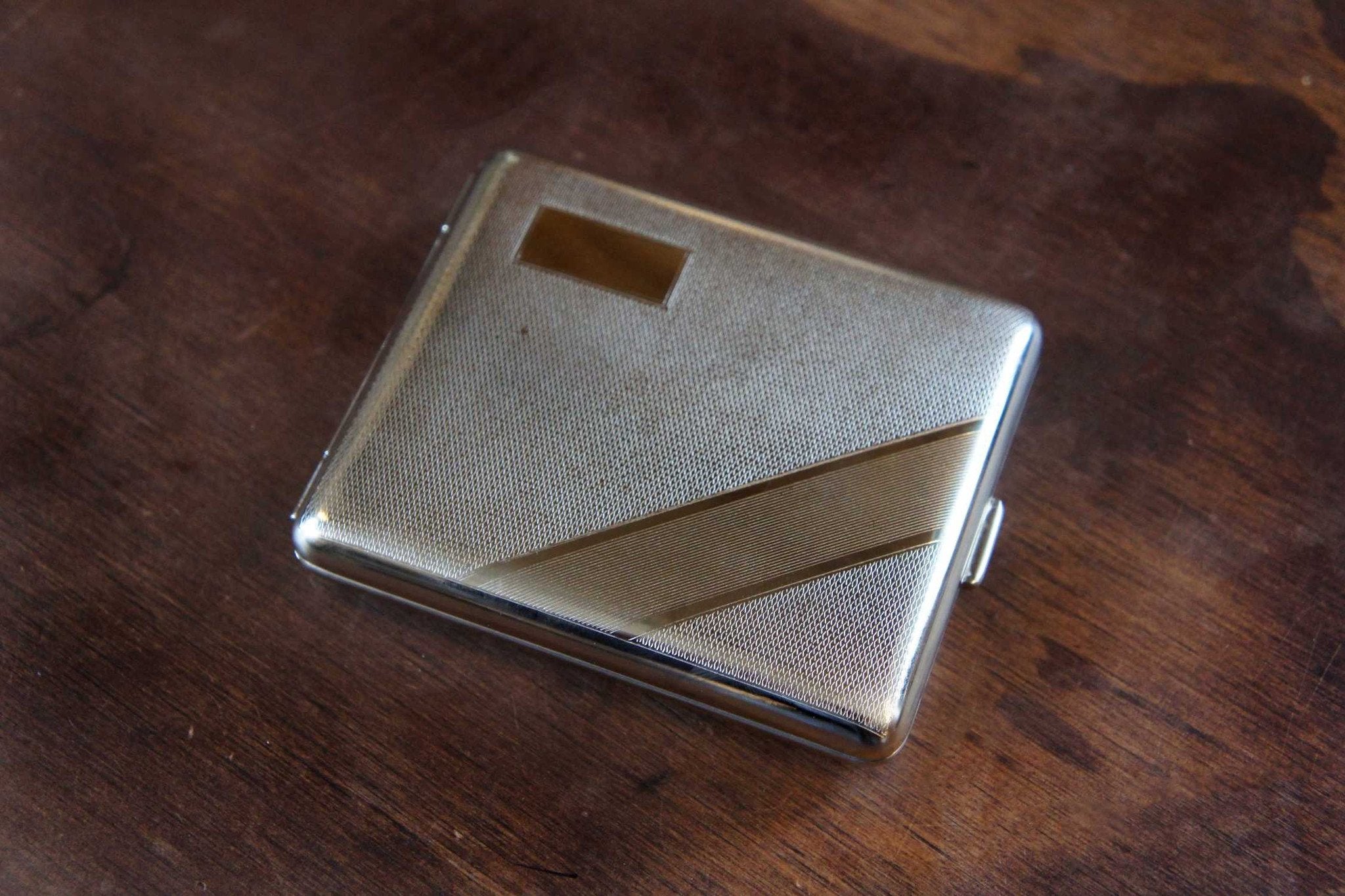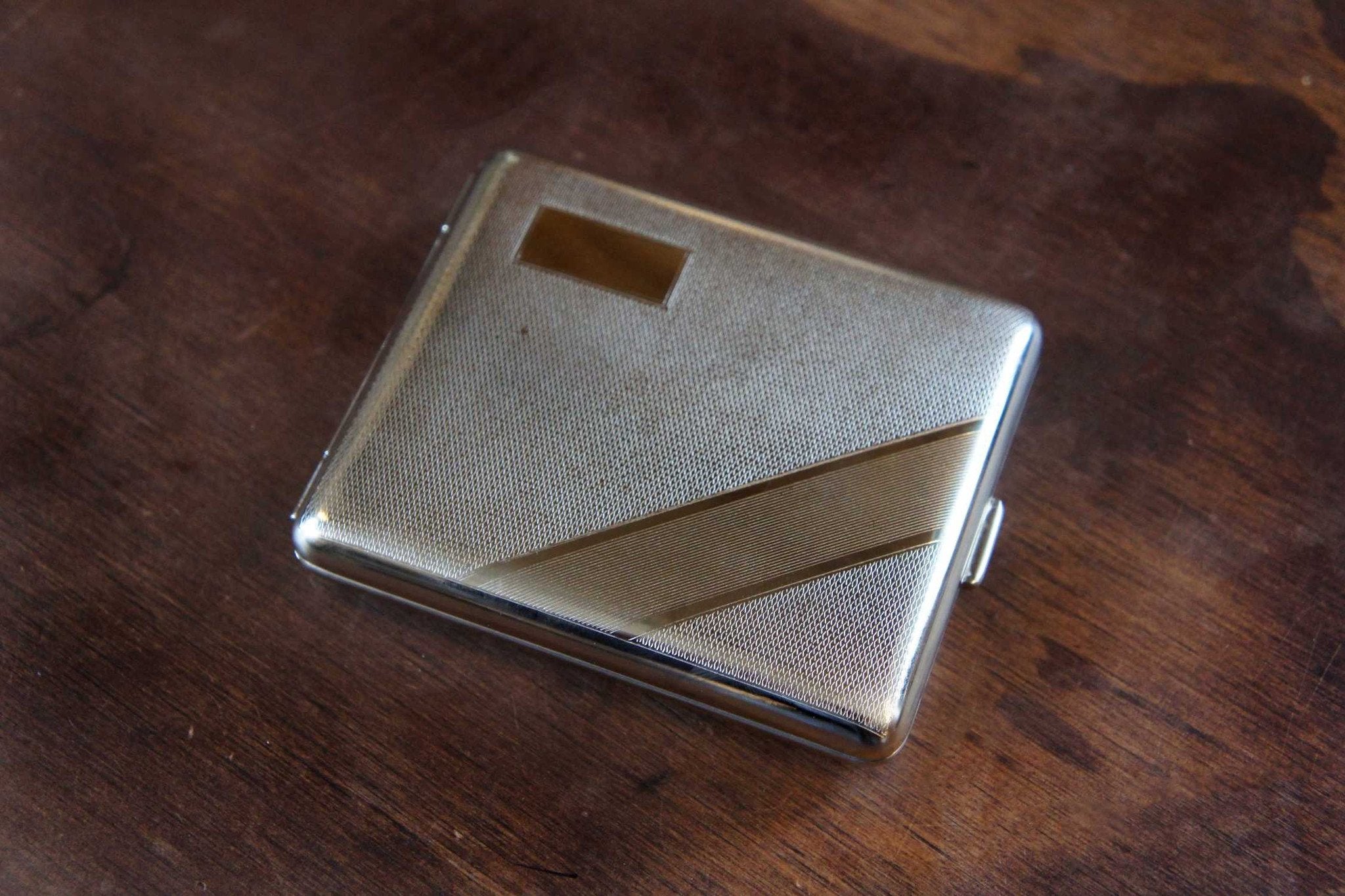 Art Deco Nickel Wallet Case
Each case is struck from German silver (nickel), brass, copper or sterling silver. They use original hand-carved dies from the 1920's and 30's, which come from the last factory to fabricate cases from stamped metal in Europe. 
Each case is hand assembled and coated with a durable lacquer finish for years of continual use. This pocket case holds business and credit cards, cigarettes or whatever you will. Warning: don't purchase if you want to go unnoticed. It's a definite conversation starter!
Classic Art Deco or Classic Florentine design.
-Engraveable
- Crush proof nickel plated steel for years of continual use
- Spring loaded clasp.
-  Fits neatly in your pocket, purse or satchel.