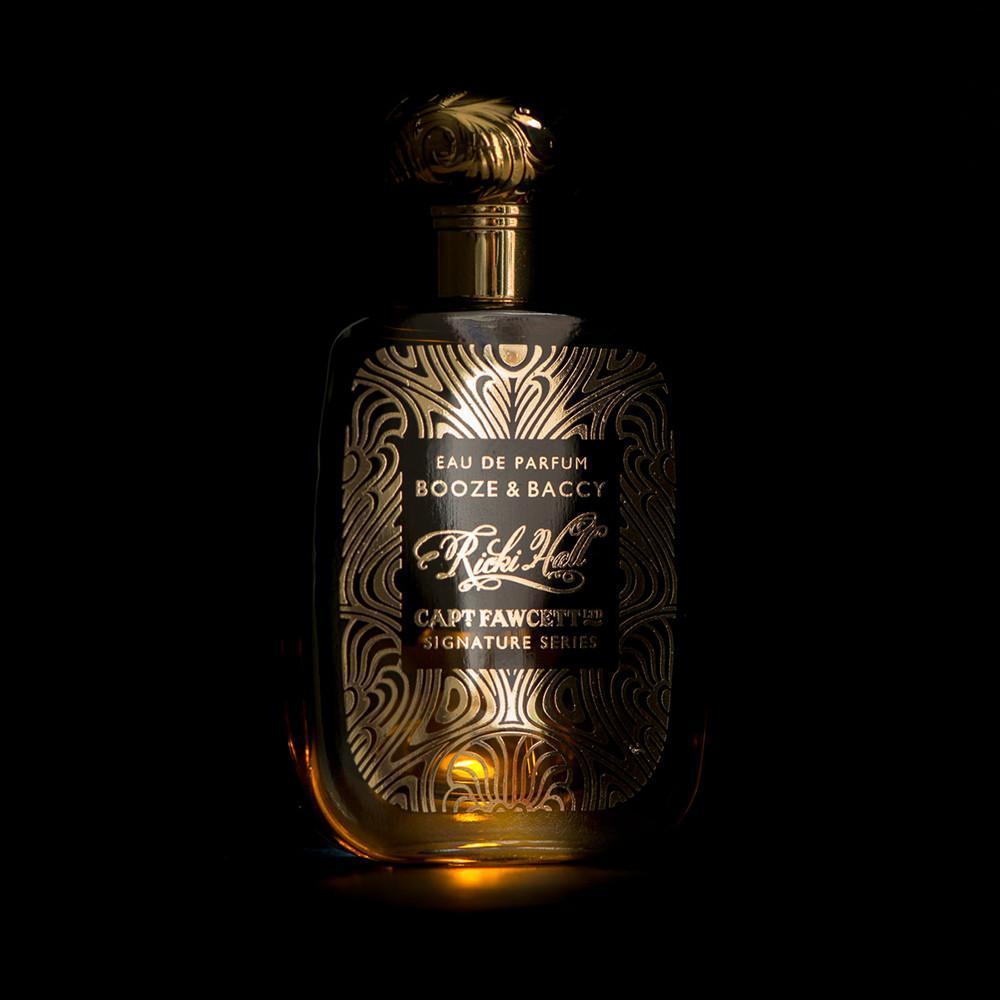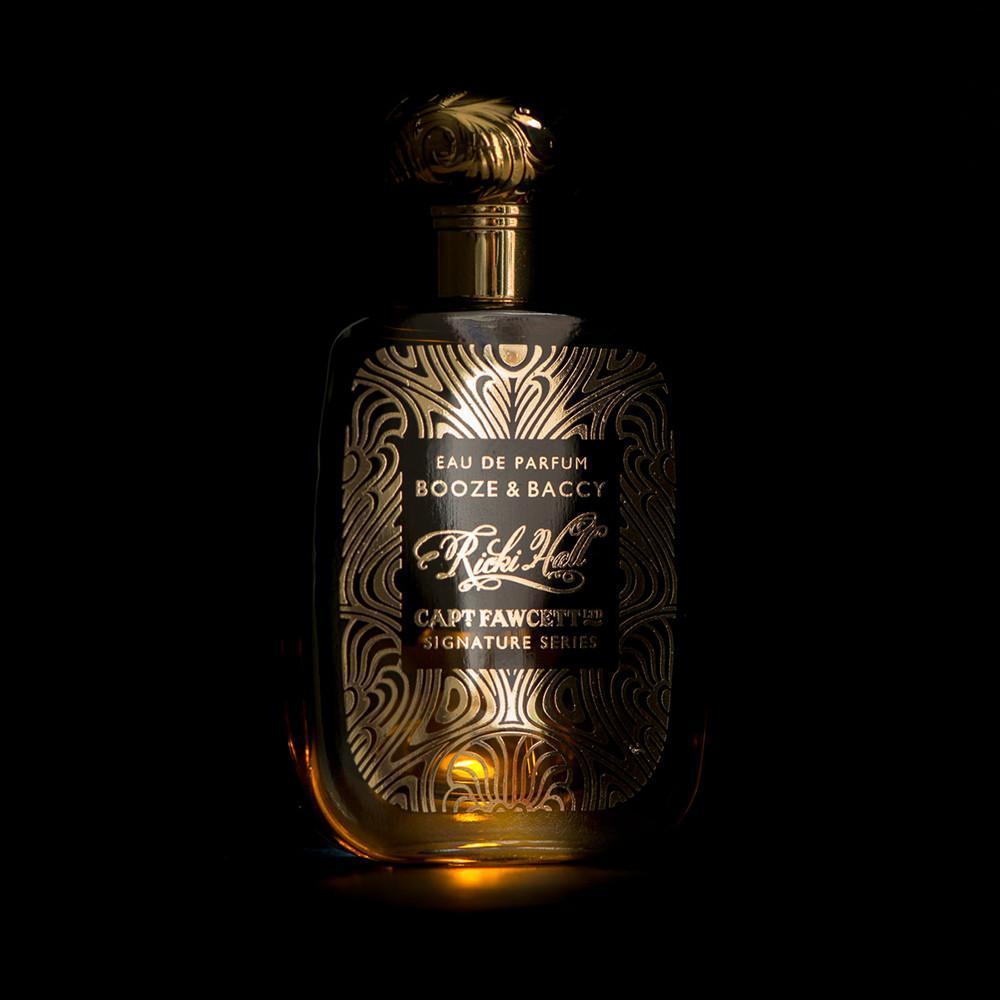 Booze and Baccy Eau De Parfum
Captain Fawcett is delighted to have collaborated with the World renowned Dandy & Gentleman about town Mr Ricki Hall in concocting this delectable bespoke Eau De Parfum. Top notes of bay rum, zesty orange & bergamot combine with luxuriant base notes of honeyed fresh tobacco leaves, dusty aromatic frankincense, maple-like benzoin & warm exotic vanilla bean & layered with mid notes of fresh galbanum, white thyme & coriander. A most welcome edition to The Captain's Signature Series.
IMPORTANT MESSAGE FOR ALL CHUMS OUTSIDE THE UK
Unfortunately 'Eau De Parfum' is categorised by Postal and Courier services as hazardous material and is subject to 'Dangerous Goods' legislation and shipping requirements. As such you will need to source Ricki Hall's 'Booze & Baccy' fragrance from your local Captain Fawcett bricks and mortar outlet in the UK.  But Bykowski had smuggled some in for you to enjoy, but it comes at a higher cost than standard retail. Enjoy! 
50ml ℮ 1.7floz